Macau Recession to Last Through 2019, Casinos Impacted by Economic Constriction
Posted on: August 23, 2019, 11:58h.
Last updated on: August 23, 2019, 12:12h.
Macau is amid a recession after economic data from the enclave's Statistics and Census Bureau revealed that its gross domestic product declined for the second straight quarter.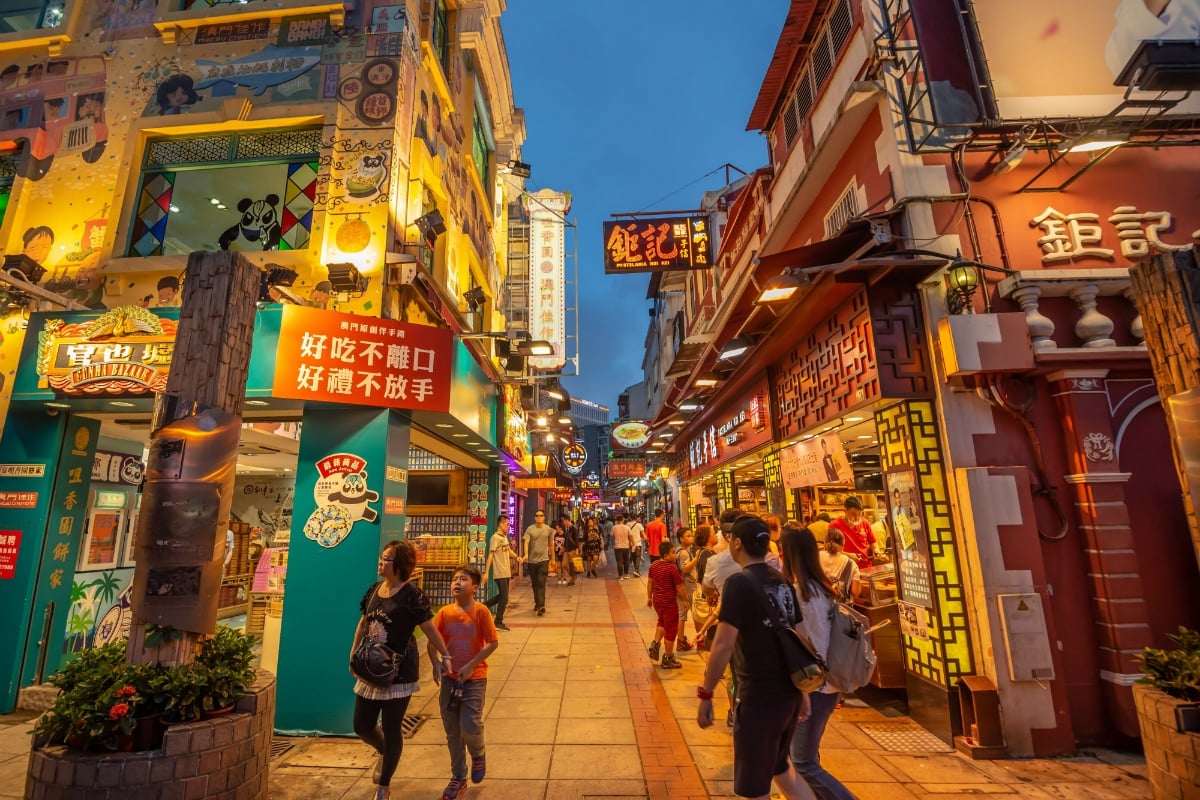 The Macau economy contracted 1.8 percent in the second quarter. That followed a 3.2 percent drop in quarter one. Through the first six months of 2019, the Special Administrative Region's economy is down 2.5 percent.
As a result, the region has officially declared a recession.
Given the incessant increase in external uncertainty, it is expected that the local economy will continue to experience recessionary pressure during the second half of this year," Economy and Finance Secretary Lionel Leong said this week.
"The government will closely monitor the impact of the economic adjustment on Macau society, particularly on the employment market, so that response measures can be taken in a timely manner," the secretary added. "At the same time, the competent authorities will accelerate work to promote the implementation of major public construction projects."
Gaming Industry Impact
Macau is the richest casino hub on the planet, but it isn't immune to economic market conditions.
VIP play crashed in July amid a slowing economy and the ongoing trade war between the China and US. Gross gaming revenue (GGR) stemming from high roller rooms plummeted more than 20 percent, which pushed overall win down 3.5 percent to $3 billion.
Year to date, GGR stands at $21.5 billion – a 0.9 percent loss compared to the same seven months in 2018. While that might not seem substantial, in Macau casino terms, it represents more than $193 million.
Escalating protests in nearby Hong Kong have also threatened Macau and its gaming industry. However, analysts don't currently see a measurable impact on that SAR's unrest regarding Macau.
Casino Economy
Leong said exports of gaming services is down 0.8 percent in the first half of 2019, while overall exports of goods is down a sizable 24.4 percent.
Construction has taken a hit, as most of the recent large integrated resort projects have been completed.
Macau Recent IR Openings
August 2016: Wynn Palace – $2.5B
September 2016: Parisian – $2.5B
February 2018: MGM Cotai – $3.4B
June 2018: Morpheus – $1.1B
September 2018: The 13 – $1.4B
One project that is still in construction is the $4.6 billion Grand Lisboa Palace being built by SJM Holdings. The casino resort is the company's first investment on the Cotai Strip, which is now where the enclave's high rollers venture to gamble.
All six casino license holders will see their concession expire in 2022. All six are expected to be granted new permits, but under what conditions isn't known.
It's largely thought that the Macau government will issue incentives that encourage the casino giants to invest in more non-gaming initiatives. The goal is to lessen the enclave's reliance on gaming, which accounts for around 90 percent of the SAR's tax revenue.
Longtime Macau politician Ho Iat Seng is set to become the next chief executive of the enclave on Dec. 20.