Macau Labor Day Exceeds Expectations as Nearly 500K Travelers Visit Casino Enclave
Posted on: May 4, 2023, 06:32h.
Last updated on: May 4, 2023, 06:49h.
Macau logged nearly 500K visitors during the five-day Labor Day holiday, which officially ended on Wednesday, May 3.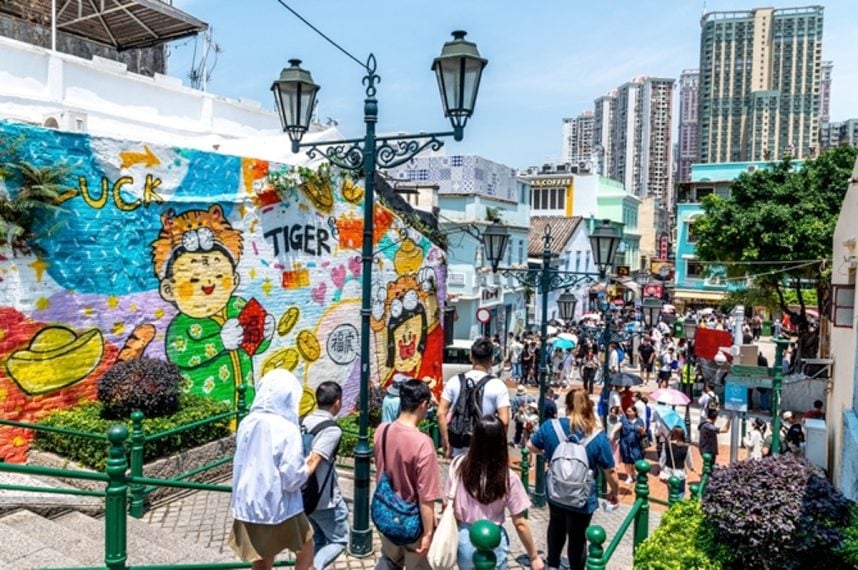 Also known as the "May Day" holiday, Labor Day is an annual event where employers thank their workers with three days of paid time off. Many workers tacked on the weekend before the May 1-3 holiday this year and made a vacation out of it.
After three subdued Labor Days because of the COVID-19 pandemic, Macau's Government Tourism Office (MGTO) revealed Thursday that 2023 visitation totaled just shy of 492K travelers. The tally is for the five days from Saturday, April 29, through Wednesday, May 3.
The MGTO had hoped to lure an average of 70K daily visitors during the five-day holiday. Traffic easily outpaced that goal, with the median count for the period coming to about 98,400 daily entries.
Tourism Recovery
Visitation for the 2023 holiday was up more than 250% year over year. This week's holiday still remained below 2019 when Labor Day brought approximately 531,500 visitors to the casino enclave. Last year's Labor Day resulted in Macau counting only 136,700 visitors.
Macau is amid its economic recovery. The Chinese Special Administrative Region (SAR) relies mostly on tourism and gambling to fuel its local economy. Tourism accounts for over 80 cents of every tax dollar the Macau government receives yearly.
Gaming has rebounded along with visitation. Macau casinos won $1.82 billion in April, the industry's best month since the onset of the pandemic.
Macau is free of all pandemic-related entry protocols for people arriving from mainland China, Taiwan, and Hong Kong. That's a stark difference from last year when China and Macau continued to adhere to "zero-COVID" and responded to outbreaks with sporadic lockdowns.
Tours Boost Numbers 
Macau tourism officials said touring groups were largely responsible for the heightened visitation during Labor Day. Tang Ka Man of the Association of Macau Tourist Agents said there were approximately 300 groups that ventured to the casino region during the five-day period.
While Macau's six casino operators, for many years, relied on VIP junkets to whisk high rollers into town, the region is undergoing an overhaul after such travel organizers were forced to do business elsewhere by the Chinese government in Beijing.
China President Xi Jinping worried that the large capital outflow of mainlanders' wealth through the tax haven of Macau posed national security risks. The Chinese Communist Party also believed junket groups were ways for wealthy mainlanders to move some of their money out of the heavily taxed Communist Party's oversight.
Though the general public gambles far less than a high roller, the mass market can return better margins for the casinos since those patrons are afforded far fewer incentives and comps.
Most mainlanders who venture to Macau do so today in part of a touring group, as traveling in clusters is considerably less expensive. Macau government officials hope to entice potential visitors with hotel incentives for tour participants, including a MOP500 (US$62) subsidy for a two-night stay.