China Developing Hengqin Island to Complement Growing Tourism in Nearby Macau
Posted on: April 2, 2019, 10:54h.
Last updated on: April 2, 2019, 10:54h.
China has announced plans to develop Hengqin Island into an "international recreation zone." It's part of an effort to expand Macau and ease congestion in the enclave's busiest corridors.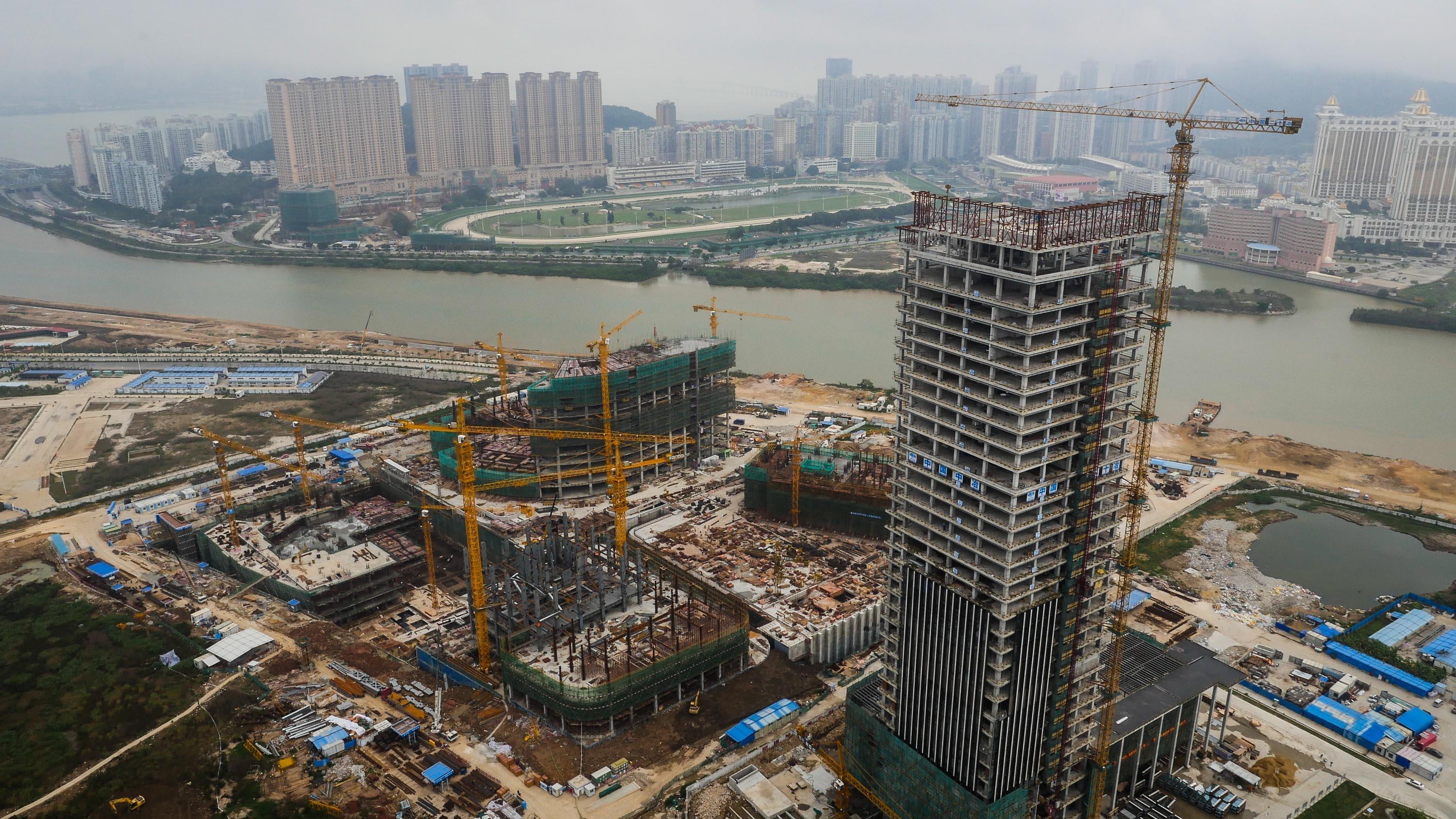 The State Council of the People's Republic of China approved construction plans to develop the largely vacant island.
Construction of the island will be centered around the Greater Bay Area's development, with efforts to speed up the creation of a modern industrial system focusing on recreation and tourism, and to deepen the cooperation between South China's Guangdong province, Hong Kong, and Macau," the State Council said in a release. "It also will bolster Macau's economy."
The council says the goal is to create an "international standard recreation and tourist island" that will complement nearby Macau and its thriving tourism industry.
Hengqin, located just west of Macau, is three times the size of the gaming enclave. It is connected to Cotai by the six-lane Lotus Bridge.
Western Expansion
Macau casinos are no longer operating in a VIP-first market. Instead, the general public continues to increase in importance, and is fueling the gaming industry's rebound.
Amid President Xi Jinping's crackdown on junket groups that organize trips for the mainland's wealthiest citizens to Macau, gross gaming revenues (GGR) fell from $45 billion in 2013, to below $28 billion in 2016. The market has bounced back, with total casino win at $37.8 billion last year.
Casino operators of the multibillion-dollar integrated resorts have diversified their amenities and attractions to appeal to a wider demographic. Visitation totaled 35.8 million people in 2018, a record mark and 10 percent surge on the prior year.
However, there are concerns that at just 12 square miles in area, Macau is becoming too crowded and the overall guest experience could be damaged as a result.
Macau Liaison Office Director Fu Ziying – who represents the Special Administrative Region (SAR) in the Beijing capital – said last month that the enclave should continue to diversify with non-gaming assets to further grow tourism. However, he conceded that land is becoming scarce.
The Coloane Village, which is south of the Cotai Strip, remains a sleepy community on the peninsula's southernmost end. Residents and local officials there want to keep it that way, which is why China's State Council is targeting Hengqin.
Hengqin Past, Future
This isn't the first time Hengqin has been considered for development. In 2005, Las Vegas Sands proposed a $2 billion non-gaming property featuring 19,000 hotel rooms, multiple convention facilities, golf course, and marina.
Hengqin officials initially signed off on the plans, but then the People's Republic interjected and decided to develop its own scheme for the island. However, aside from the construction of a few buildings, it's largely sat vacant since. Now, Xi is ready to move forward with creating a Macau non-gaming hospitality-focused neighbor.
The State Council says the Guangdong government – Hengqin's province – will be tasked with developing the recreational and tourism attractions with assistance from the People's Republic. Specifics as to what the vision might entail were not revealed this week.
Similar Guides On This Topic
Latest Casino Stocks:
Retrieving stocks data...
Retrieving stocks data...
Retrieving stocks data...
Retrieving stocks data...
Retrieving stocks data...