Las Vegas Sands, Wynn Pop as China Will Restart Some Macau Visa Issuance
Posted on: July 30, 2020, 09:11h.
Last updated on: July 30, 2020, 11:08h.
On a glum day for US equities, Las Vegas Sands (NYSE:LVS) and Wynn Resorts (NASDAQ:WYNN) are standing out. That's after health care officials in Guangdong province said Chinese authorities will soon broaden visa issuance for travel to Macau. But resumption of the vital individual visit scheme (IVS) permit is not part of the new agreement.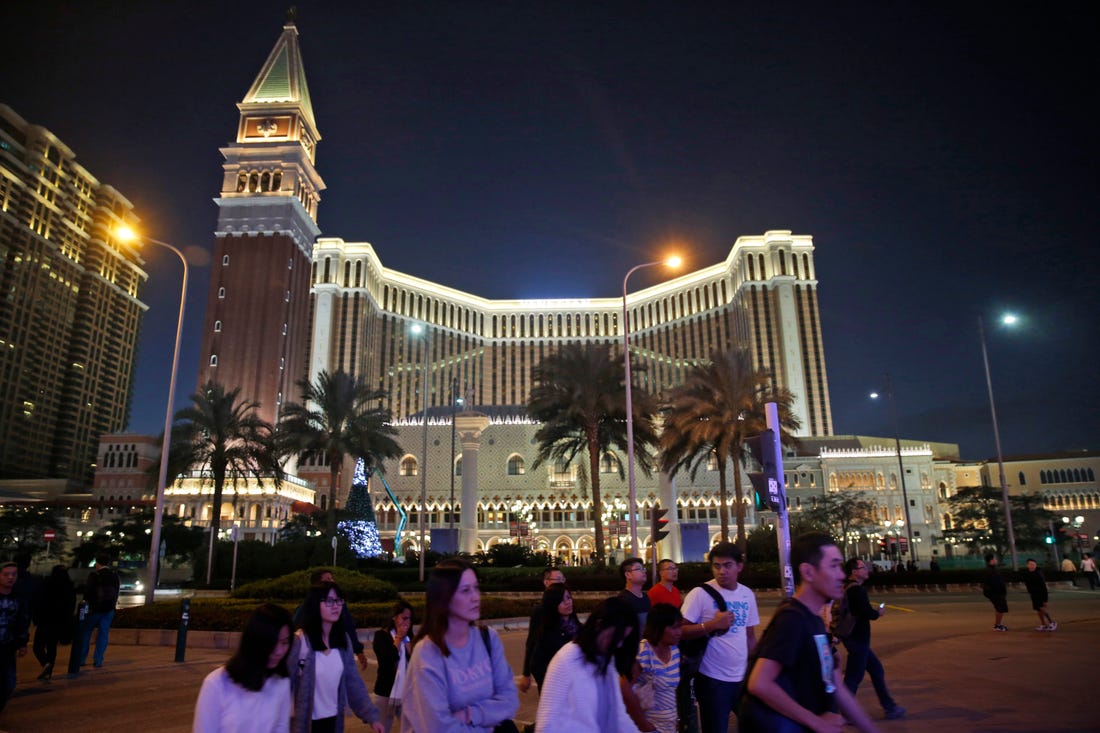 Guangdong health officials said mainland China will resume issuing all visas, tourism permits being the exceptions, allowing Chinese nationals to enter Macau.
The policy does not cover tour group visas or the much-awaited individual visa scheme. But it will allow applications for business, government, family, or study-related visas," reports Macau Business, a local financial journal.
Macau, the world's largest casino center, will commence visa issuance for mainland residents on Aug. 12. But a time line for resumption of IVS permits remains cloudy.
Steps in the Right Direction
News of the Macau visa situation opening is the latest in what are incremental, positive steps in the global gaming industry's recovery in the wake of the coronavirus pandemic.
Earlier this, Guangdong province eliminated its quarantine policy with Macau, a move that immediately led to increased visits to the gaming hub. Guangdong is the mainland province closest to Macau, and accounted for 45 percent of the visits to the special administrative region (SAR) last year.
Elsewhere, Nevada's gross gaming revenue (GGR) of $567 million in June was decent, considering the limited capacity operators are dealing with in response to COVID-19. Specific to Las Vegas Sands, its Marina Bay Sands (MBS) in Singapore is open, and policymakers there are close to announcing a deal for a travel bubble with Malaysia, the second-largest feeder market for the two city-state's two integrated resorts.
Macau and Singapore combine for about 85 percent of LVS revenue in a given year. But Chairman and CEO Sheldon Adelson said he sees things trending in the right direction in Asia. He revealed in a Wednesday letter to Las Vegas employees that he's confident the industry will rebound and that they will be compensated and have access to benefits through at least Oct. 31.
IVS Would Seal the Deal
The consensus among analysts and industry observers is that lack of clarity on IVS issuance is the primary hurdle facing Macau concessionaires today.
That makes sense, because in 2019, half of the visitors to the SAR from mainland China arrived via IVS permits. Data suggests holders of those permits often include VIPs and gamblers that freely spend at the tables, restaurants, and retail shops.
The decision on IVS issuance rests solely with Beijing, and policymakers there aren't providing any clues as to when things will change on that front.
"Since the immigration policy belongs to the central authority, matters related to mainland residents' travel to Macau are yet to be further clarified by the relevant state departments. Guangdong will pay close attention to relevant national policies, and adjust according to the changes, as well as to strictly implement them," according to the Guangdong Provincial COVID-19 Prevention and Control Command Office.
Similar Guides On This Topic