Macau Gambling Revenue Skyrockets 36.4 Percent in January
Posted on: February 1, 2018, 09:00h.
Last updated on: February 1, 2018, 09:37h.
Macau gambling revenue saw its biggest year-on-year growth in almost four years in January. A gain of 36.4 percent from the same period a year ago returned the enclave's gaming economy to 2012 levels, while shattering analysts' forecasts.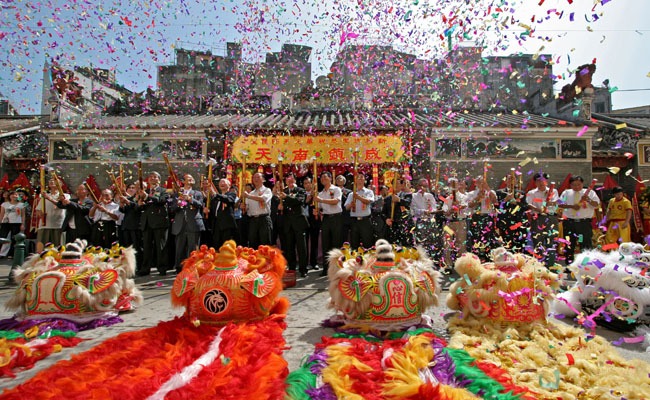 As the Year of the Rooster, 2017 certainly gave Macau's casino operators plenty to crow about. Not only did the sector see stable mass growth, driven by its reinvention as a family friendly destination – a necessity during the 2014-16 economic slump – but the high-rollers were back too.
In fact, the VIP segment was the biggest driver of growth throughout 2017, a phenomenon that apparently blindsided analysts.
High Hopes for Lunar New Year
January completed a string of 18 consecutive monthly gains, confirming that Macau's recovery is complete. It followed almost two years of plunging revenues as an anti-graft and ostentation crackdown, spearheaded by Beijing, scared off high-rollers and forced the sector to pivot to the mass market.
Financials updates last week from Wynn Macau and Sands China revealed better-than-expected results in Q4, although Wynn's stock has taken a bruising due to the sexual misconduct allegations directed at Wynn Resorts' eponymous CEO.
"Overall revenue trends in January have been healthy," Daiwa Capital Markets analysts said in a note. "We believe this situation paves the way for a solid Lunar New Year period beginning in mid-February."
The Chinese New Year period is traditionally a lucrative one for Macau's casinos, and this year they're expected to improve on the disappointing results of last year's celebrations, as well as at the Golden Week Holiday in October.
Notes of Caution on Macau Gambling Revenue
Nevertheless, analysts remain cautious in their forecasts for 2008. With China still very concerned about containing capital flight, there could be a political reaction to VIP growth that could dent the VIP segment.
Sanford Bernstein analysts said they believed VIP would decline later this year, leading to 8 percent growth for the gambling hub overall for 2018. Despite this, long-term prospects remain good, they said. Fitch Ratings was similarly conservative in its outlook in a note on Thursday.
"Fitch's cautious position on VIP reflects inherent volatility and the potential for an economic slowdown on mainland China," said the analyst. "The housing market [on the mainland] continues to show signs of deceleration, with housing sales turning negative year-on-year for three consecutive months in fourth quarter 2017. In addition, credit conditions are tightening."