Macau Casinos Told to Prepare for 'Four to Six' Typhoons this Summer
Posted on: June 11, 2019, 12:59h.
Last updated on: August 9, 2019, 06:57h.
Macau's gaming regulator, DICJ, has warned the enclave's casinos to prepare for typhoon season, GGR Asia reports.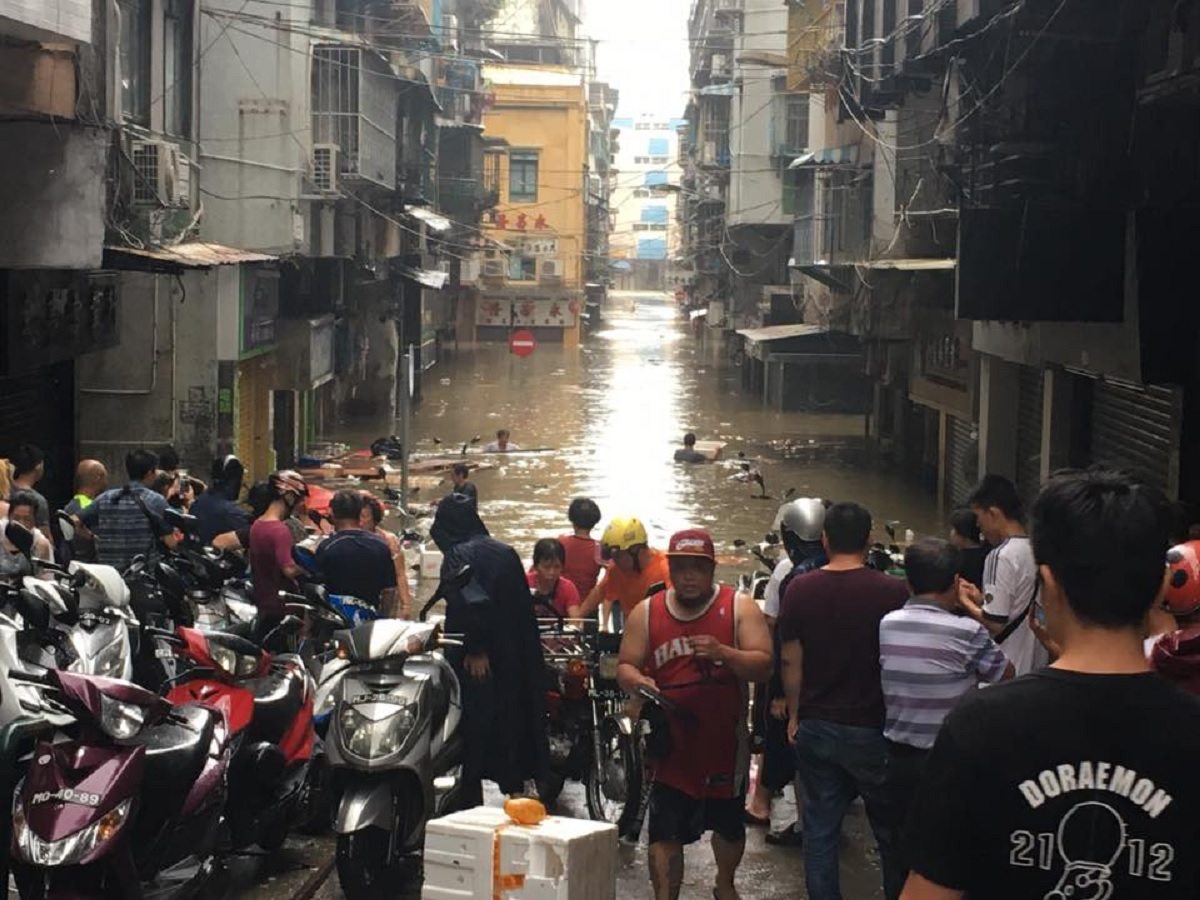 The regulator announced Monday that it had held consultations with operators in response to a forecast by the Meteorological and Geophysical Bureau (MGB) that predicted the region is likely to experience four to six major storms this year.
Typhoon season typically falls between July and September, reaching its peak in August, although tropical cyclones can develop at any time of year. The MGB said the first the storms, which are expected to pass within 800 miles of the gaming hub, could develop in mid-June; the last in October.
The DICJ was eager to hear about the contingency plans of casinos located in low-lying areas, which will be more susceptible to torrential rain and flooding.
Batten Down the Hatches
According to GGRAsia, waterfront casinos such as Legend Palace and Ponte 16 were left with serious operational disruption after 2017's Typhoon Hato, which was the worst storm to hit Macau since 1968. Legend Palace was closed for around four weeks.
Macau authorities and the enclave's casino industry were largely blindsided by Hato, a maximum category-10 typhoon, which hit the gambling hub on August 22 two years ago, at peak season for the casino and hotel industry.
MGB failed to predict the severity of a storm that resulted in the deaths of 12 people in Macau, or to provide adequate warning.
The bureau was subsequently investigated by Macau's anti-graft agency for evidence of malfeasance following concerns it had purposefully downplayed the seriousness of the situation because of the likely economic impact of ordering the casinos to close.
MGB initially classified Hato as a category 3 storm, only raising it to 10 when it was too late. The bureau was ultimately cleared of corruption, but its director, Fong Soi Kun, apologized for its failings and resigned.
Meanwhile, Macau's government was heavily criticized for slow rescue operations and a lack of contingency planning in the wake of the storm, and many casino employees complained they had been required to attend work in dangerous conditions.
Macau Casinos, Lessons Learned
Last year, the most dangerous storm to impact Macau was Typhoon Mangkhut, which made landfall in China's Guandong Province on September 16, about 40 miles from the gambling hub. In the preceding days, the storm had laid waste to large parts of the northern Philippines, killing at least 127 people.
Authorities were determined not to repeat the mistakes of Hato, and for the first time in its history, the world's biggest gambling hub closed – a 33-hour lockdown by, order of the government.
On Monday, the DICJ said that it discussed operators' experiences with Hato and Mangkhut and in order to determine the industry can be better prepared for future meteorological threats.
Similar Guides On This Topic