Macau Casinos See Major Changes in 2014
Posted on: December 24, 2014, 08:18h.
Last updated on: December 3, 2014, 01:49h.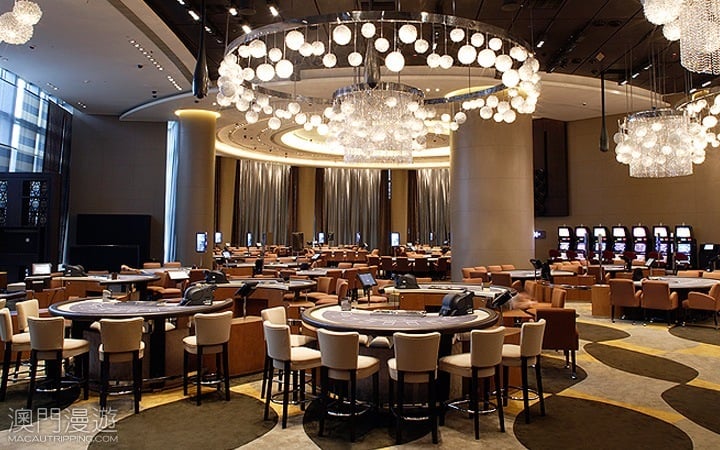 Macau was already the world's largest gambling hub heading into 2014, and it wasn't even close. Nothing that happened over the past year has threatened to change that: the Chinese enclave still produces revenues that outstrip Las Vegas several times over.
But revenues have begun to fall significantly for the first time since the market opened up to foreign operators, and there are certainly changes in store for operators and players alike.
Mainland Crackdown Hurts VIP Spending
Historically, Macau's dominance has been built on the backs of high-stakes VIP gamblers who can spend tens or even hundreds of thousands of dollars on a single bet. But that market has been drying up due to new policies from the Chinese government that have started to hurt the flow of money to Macau.
At issue is a major campaign to reduce corruption in China, one that has scared off many gamblers who want to illegally bring money from the mainland to Macau.
There are limits to just how much cash is allowed to be taken off the mainland legally, but whales had previously been able to find plenty of ways around this. Junkets would give out (unenforceable) loans, while pawn shops in Macau would fraudulently process transactions that resulted in cash that could be used by gamblers or money launderers.
These methods haven't disappeared by a long shot, but they have tightened up a bit. Fewer officials are willing to help gamblers smuggle funds into Macau, and there are now lower limits on the amount of cash that can be withdrawn from a UnionPay debit card each day. That's been enough to see large year-over-year declines in revenues for Macau's casinos: in October alone, revenues dropped by a record-breaking 23 percent.
Casinos Hope to Attract More Mass Market Traffic
Even before the strain on VIP play started to hit home, Macau was already focused on bringing in more "mass market" gamblers: after all, there was only so much that the high-end market could grow for them. The crackdowns that hurt their whales just made those low-spending gamblers a much more immediate focus, and one that may have helped to minimize the damage the market saw as the VIP sector declined.
Sure enough, Macau saw significant growth in the mass market segment early in 2014. But that too began to slow as the year wore on.
Those on the higher end of the mass market designation, big spenders who don't qualify for VIP status, were impacted by the new government policies just as much as the highest rollers who occupy exclusive private gambling rooms.
Some of the slowdown has also been attributed to a smoking ban in Macau casinos, one that only applies to the general casino floors and not VIP rooms that are separated from the rest of the gambling areas.
Labor Issues Plague Macau
There's also the very real issue of labor strife in Macau, a problem that is hitting the gambling industry on two fronts. For one, there's a potential labor shortage as more and more casinos are being built and there are few people left in Macau that are looking for jobs.
That has increased pressure on wages, not only in the casinos but in other businesses that need to compete with the gambling industry directly for jobs.
Still, many casino workers believe they are getting a raw deal from their employers. Labor unrest has been increasing in Macau, with several demonstrations and protests having taken place this year.
Hundreds of casino workers walked off of their jobs in early October as part of a movement to demand better benefits and higher wages from an industry that is raking in enormous profits even with the recent market slowdown.