Macau Casinos Consider Abduction Insurance as Kidnappings Rise
Posted on: August 31, 2015, 11:43h.
Last updated on: August 31, 2015, 11:55h.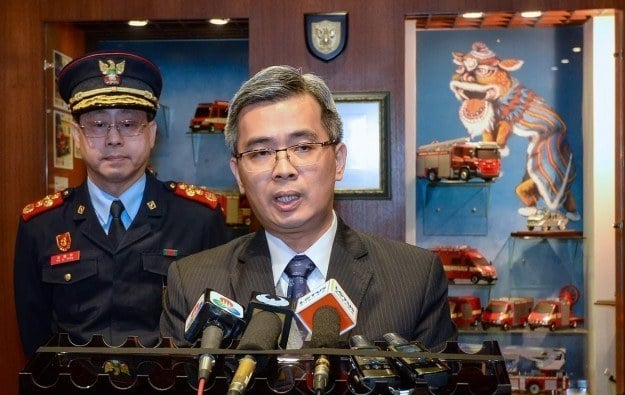 As if Macau doesn't have enough problems lately, a new and frightening trend in the Chinese gambling mecca is probably not going to help business any, either.
A rise in the kidnapping of high rollers from Macau's top hotel resorts over the past 12 months has resulted in the province's casino operators taking out special insurance policies to mitigate the risk of high-profile abductions.
Macau police have said that the number of illegal detentions, which largely involve the forced collection of gambling debts, more than doubled in the first six months of this year.
Authorities reported that as many as 170 people were held against their will during that period, and it's likely that many more instances have gone unreported.
Many attribute this to economic pressure on Macau from mainland China. Beijing's visa restrictions on visitors to the gambling hub, as well as a slowing Chinese economy, is hurting the profits of Macau's moneylenders and junket operators.
14K Triad Involvement
Limits on the amount of cash visitors can bring from the mainland has meant that those willing to lend them money have, until recently, done a thriving trade, but the squeeze on this type of business, much of which is believed to have been infiltrated by 14K Triad organized crime groups, is driving up the enforced collection of gambling debts.
Speaking to the South China Evening Post, Ashley Coles, who is an assistant director of credit, political, and security risks at Jardine Lloyd Thompson, said that all the casino groups in Macau have expressed interest in specialist risk insurance.
"Word of mouth can lead to a trend of an interest in the policy, security and the protection," he said. "All the major casino and hotel chains will have looked into this. Certainly there is a correlation between mainland China, Macau and the interest and purchase of this type of policy," he added.
Business is Business
According to Cole, policies often cover the deployment of a negotiator to diffuse kidnapping disputes, as well as protection for the casinos from potential lawsuits brought by victims or their families.
Earlier this year, Macau's Secretary for Security Wong Sio-chak played down fears of a crime wave in the region, which has also reported an increase in arson and document forgery.
"[The figures] still [do] not provide enough evidence that the current adjustment in the gaming industry has affected Macau's social public security," he insisted, adding that the province's security situation was still stable.
However, a "casino industry source" close to the South China Morning Post who wished to remain nameless felt otherwise.
"Business is business for these [debt collectors], and if they can't get their pound of flesh one way, they'll get it another way," the source said.