Macau Casino Revenue Down in July but Tops Earnings Forecasts
Posted on: August 1, 2016, 04:00h.
Last updated on: August 1, 2016, 01:50h.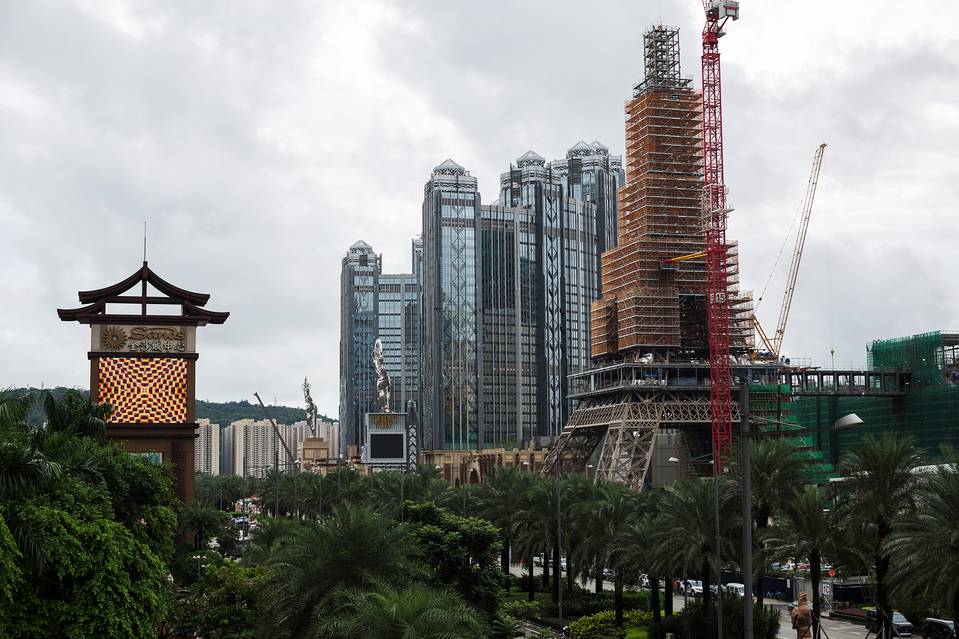 Macau casino revenue is in the red for the 26th straight month. Revenues for the area's nearly three dozen casinos totaled $2.22 billion in July, a 4.5 percent drop compared to July 2015.
The gambling epicenter of planet Earth hasn't posted a positive gain since May 2014, and while economists and business media have been warning investors on the risks surrounding the Chinese city, there is some reason for optimism.
The $2.22 billion was a strong rebound from June's dismal showing. Revenues in July were actually up 11.9 percent compared to the preceding 30 days.
And the 4.5 percent year-over-year decline is actually the second best variance loss in 2016. Market forecasts had predicted Macau to lose 5.5 percent.
Income Down, Optimism Up
Casino.org has been reporting for months on how Beijing's crackdown on VIP junket operators catering to China's elite has weighed heavy on Macau. High-stakes gamblers playing with loaned money from tour operators have been hampered by the Chinese government ironically trying to lessen corruption.
Macau casinos pulled in $45 billion in 2013. Last year that figure plummeted to just $28.8 billion.
Morgan Stanley recently stated that Macau's second quarter was its worst in the last five years.
Las Vegas Sands CEO Sheldon Adelson believes the Macau gambling industry has hit its bottom and a recovery period is on the horizon. During a conference call last week, the billionaire told investors that all signs point to an "ongoing stabilization of the Macau mass market."
Adelson's The Parisian resort will open on the Cotai Strip next month. But it's not just casino players with vested interests in Macau's stabilization who are optimistic.
"We are still ahead of Las Vegas three times in terms of revenues," Macau legislator Jose Coutinho told Bloomberg this week. "Once it settles down in the next few years we'll see the trend to an increase in the people that come over from the Delta region and this will make Macau more profitable in terms of gaming."
The Pearl River Delta is one of the most densely populated regions in the world with an estimated population of more than 50 million residents.
More Competition, More Family
The general trend in Macau seems to be trying to attract the more casual gambler. Though VIPs and junkets are expected to continue operating, albeit to a lesser degree than in recent years, long-term sustainability might come from making Macau a family friendly destination.
The $2.5 billion Parisian will feature a half-scale replica of the Eiffel Tower, "Aqua World" pool, and "Qube Kingdom," an indoor and outdoor play zone for kids.
Wynn Palace will also open later this month. With construction costs rumored to be over $4 billion, the property will feature a "Performance Lake" and a cable car attraction called "SkyCab."
Once a city where millionaire businessmen fled from the mainland to gamble and potentially move money, Macau is slowly adjusting to economic factors and beginning to embrace its new image.
The outcome of Macau's bet will be revealed in the coming years.