Macau Casino Business Improving in August, as COVID Concerns Ease
Posted on: August 16, 2022, 11:37h.
Last updated on: August 16, 2022, 01:44h.
Macau casinos have seen an uptick in play since the Chinese Special Administrative Region (SAR) managed to get its summer COVID-19 outbreak under control.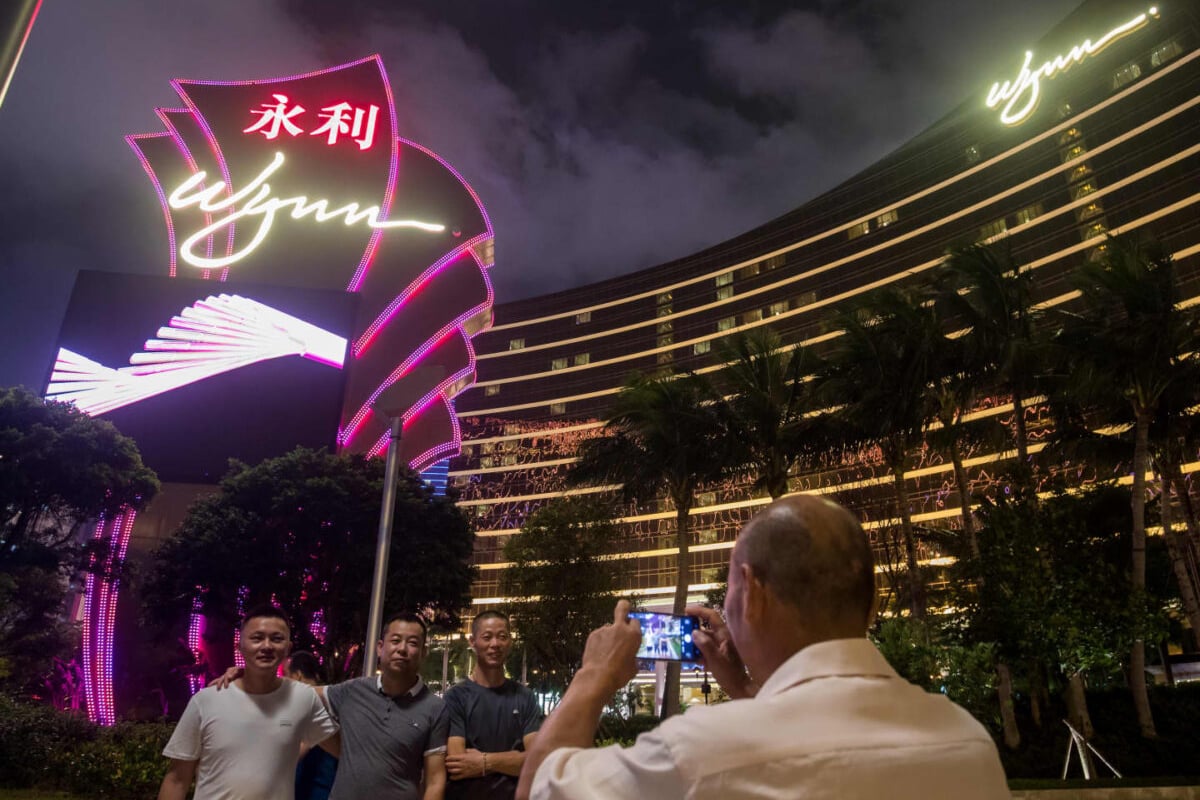 The enclave's coronavirus outbreak that began in mid-June caused Macau casinos in July to experience their worst month in terms of gaming income of the entire pandemic. Gross gaming revenue (GGR) totaled just $49 million last month — the lowest monthly casino win since 2003. Casinos were forced to close on government orders from July 11 through July 22.
But with no new coronavirus infections detected in several weeks, Macau has begun easing border procedures for inbound and outbound mainland China travelers. The result has been increased casino business, or so claim gaming analysts at brokerage Sanford C. Bernstein.
The brokerage reported this week that Macau casinos won about $10 million a day during the week ending August 14. That's more than double the approximately $4.5 million the casinos were estimated to have won each day during the first week of August.
Rebound Awaits
In Las Vegas, GGR has more than returned to pre-pandemic levels as the US has reverted to a new normal coexisting with COVID-19. However,  China's "zero-COVID" policy continues to harm Macau's six casino operators.
At this time in 2019, Macau GGR January through July totaled MOP173.9 billion (US$21.5 billion). Through seven months in 2022, GGR totals just MOP26.7 billion (US$3.3 billion). Gaming analysts focused on Macau do not anticipate a meaningful recovery until China does away with "zero-COVID" and its strict response to even a handful of new COVID-19 cases.
Though Bernstein's gaming business checks suggest an improvement in August from July, the firm says various travel restrictions still hamper Macau's "recovery in China."
"The pace of GGR recovery is still uncertain due to the remaining travel restrictions across feeder Chinese provinces, risks of COVID infection resurgence, and stringent 24-hour COVID test validity to cross the border with China," said Bernstein analysts Vitaly Umansky, Louis Li, and Shirley Yang.
The trio believes Macau casinos won about $99 million through the first half of August. While that's already double the amount won in all of July, it represents just 7% of what the casinos won through the first half of August 2019.
Zero COVID Devasting Chinese Economy
Ongoing lockdowns throughout the mainland continue to wreak havoc on China's economy. Economic figures released this week by the National Bureau of Statistics of China were short of projections that already assumed an economic easing in retail sales and industrial output.
The country's statistics bureau nonetheless spun the report favorably.
"The national economy maintained the momentum of recovery," a release from the National Bureau of Statistics concluded. "In July, faced with an increasingly complicated and challenging international environment, as well as frequent and sporadic domestic outbreaks of COVID-19 pandemic…all regions and departments adhered to the general principle of pursuing progress while maintaining stability."