Lottery Number 'Prediction' Service Busted for Fraud
Posted on: August 16, 2022, 10:03h.
Last updated on: August 16, 2022, 03:49h.
South Korean authorities have pulled the plug on a group of artificial intelligence websites. The sites claimed to use sophisticated software to predict the winning numbers in the country's national lottery.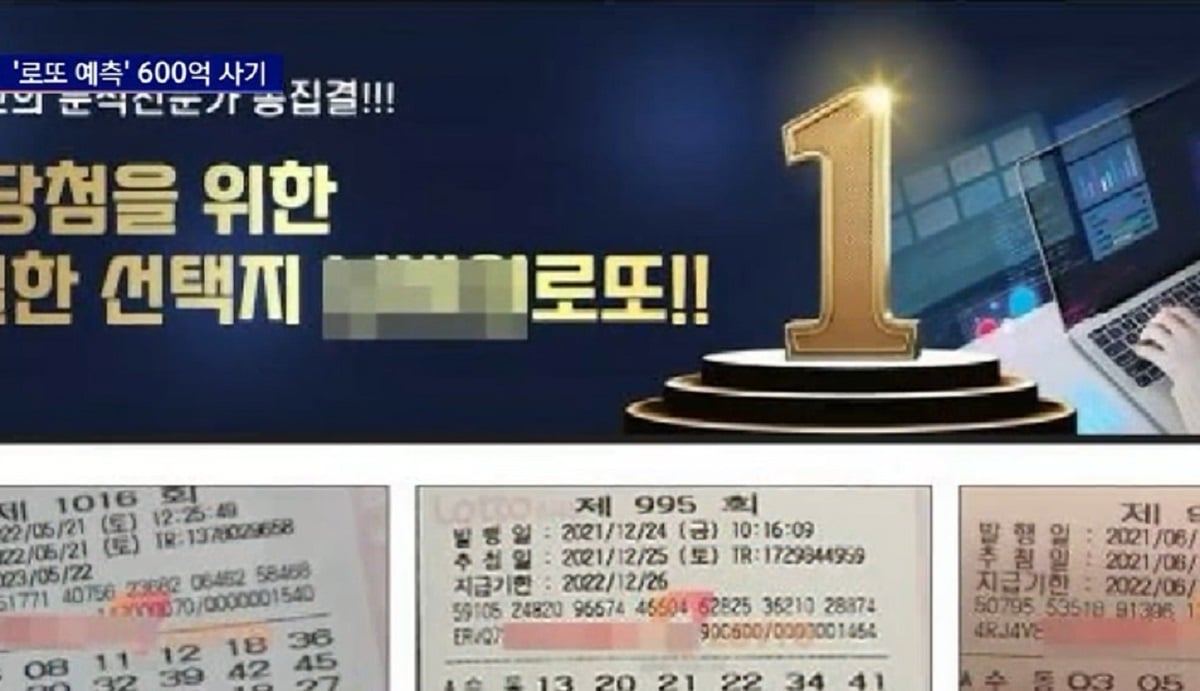 Police in South Korea's Gyeonggi Bukbu Province said they had arrested 52 people involved in running 92 prediction websites. In a decade, the operation solicited almost US$5 million from 64,104 gullible players. The information victims received was worthless.
Four members of the organization have been formally charged with fraud and false advertising, according to The JoongAng, a South Korean national newspaper.
The gang deceived its victims by posting manipulated images of winning tickets and swapped the predicted numbers immediately after the draw with the winning jackpot numbers. They also posted fake testimonials and induced victims to spend up to US$5,000 to obtain "extra-high value" information.
In return, victims received numbers chosen by members of the group at random, which gave them just as much chance of winning the lottery as anyone else.
Living Large
Among those arrested was the group leader, who police said used the operation's proceeds to rent an entire floor of a luxury hotel in Busan. He is named only as "Mr. A.," as South Korean law and media convention protect the identities of criminal suspects.
Police began their investigation in April this year after receiving a tip-off from a licensed lottery agent. Last week, investigators seized real estate, vehicles, and the equivalent in South Korean won of almost US$10 million in criminal proceeds. In addition, the Korea Communications Standards Commission has ordered the ISP blocking of any site that offers lottery-number predictions.
"We will strengthen the cooperation system with relevant agencies to track down and arrest companies that deceive victims," a police spokesman said. He added that winning lottery numbers were "impossible to predict."
Can AI Predict Winning Lottery Numbers?
Donald Ylvisaker, UCLA Professor Emeritus of Statistics and California lottery statistician, agrees with that analysis. He told TechRadar in 2016 that artificial intelligence and machine learning would never be able to crack the lottery.
I am confident the answer is no, no such machine exists. [The lottery] relies on a random number generator. There's the sequences of tickets, sequences of combinations, and pretty soon that multiples up into a ton of possibilities," Ylvisaker said, adding this amounted to trillions of combinations.
"I don't think there's any way anyone is going to come close to that. You just can't generate enough data," he concluded.