US Gaming Industry Seeks Cashless Betting Options Amid Pandemic
Posted on: June 16, 2020, 11:53h.
Last updated on: June 16, 2020, 12:19h.
The US gaming industry's predominant lobbying firm is calling on state regulators to allow casinos to modernize how gamblers bet and transact funds.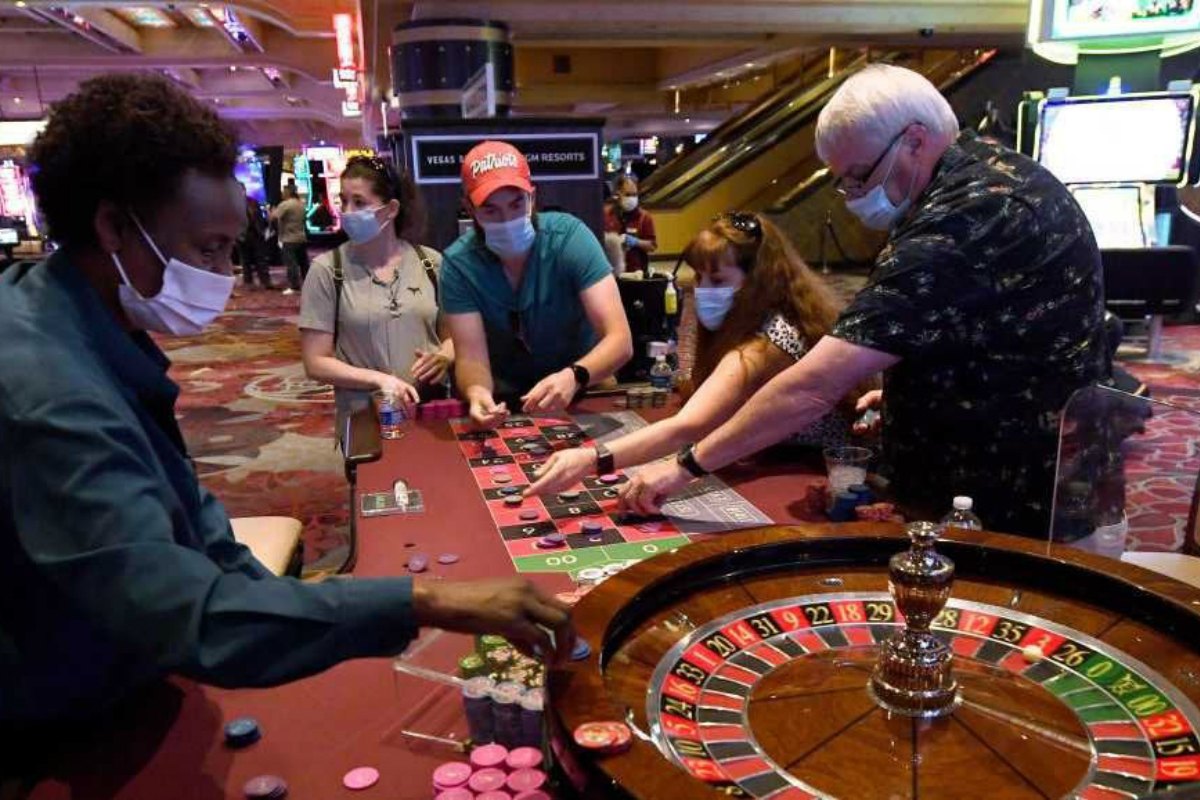 The American Gaming Association (AGA) said after 18 months of review, in what was a collaborative industry effort, it has developed seven principles to modernize payments inside casinos. The AGA believes allowing casinos to move from a largely cash-based environment to digital is in the best interest of the house, customer, security, and law enforcement.
Advancing opportunities for digital payments has been one of our top priorities," said AGA president and CEO Bill Miller. "The COVID-19 pandemic made it all the more important to advance our efforts to provide customers with the payment choice they are more comfortable with and have increasingly come to expect in their daily lives."
The AGA's seven "Payments Modernization Policy Principles" are:
Equip customers with more tools to wager responsibly
Give customers payment choice and convenience
Ensure state laws enable a flexible regulatory approach, capable of keeping pace with evolving forms of digital payments
Address heightened customer public health concerns
Provide customers confidence in digital payment security
Create a uniform regulatory environment for casino operators, suppliers, and regulators
Empower law enforcement to better identify offenders through digital payment analysis
Casinos in the United States currently accept cash deposits and ACH debit deposits. Gamblers can also seek credit lines issued through the casino.
Digital Solutions
The AGA says two of the greatest benefits of moving away from cash is that digital payments could help gamblers limit their losses, and casinos better detect suspicious activity.
Enabling payment choices, the advocacy group said, allows gamblers to supplement cash with safe and secure digital options. "This not only improves responsible gaming efforts by equipping customers with digital tools to help them monitor their gaming and set limits, but also provides operators, regulators, and law enforcement increased transparency into matters of anti-money laundering and monitoring of financial transactions," the AGA declared.
Currently, casino cage cashiers are responsible for completing currency transaction reports (CTR) anytime a person transacts $10,000 or more in a single 24-hour period. The AGA says digital transactions would enable security officials in the gaming industry to focus on high-risk patrons, and create a digital trail that can be immediately analyzed.
"The casino industry is viewed as a model for other industries in its efforts to combat money laundering. Creating new payment options for customers provides law enforcement additional insights into sources of funds and customer backgrounds; it also reduces the time law enforcement spends on lower-risk patrons," the association said in its rationale.
Coronavirus Impact
The need to implement digital payments inside US casinos is being expedited by the COVID-19 pandemic. The AGA says allowing new technological transactions to gamble on slot machines and table games would help those who are uneasy about handling cash get back to their gaming entertainment.
The AGA says consumer concerns regarding handling cash could linger long after the current coronavirus crisis. The Centers for Disease Control and Prevention recently issued guidelines that encourages contactless payments when possible.