Light & Wonder Says CFO James to Depart, Reaffirms 2025 EBITDA Target
Posted on: July 4, 2023, 03:49h.
Last updated on: July 4, 2023, 03:49h.
Light & Wonder (NASDAQ: LNW) announced that CFO Connie James is leaving the company on Aug. 25 to pursue a role outside the gaming industry.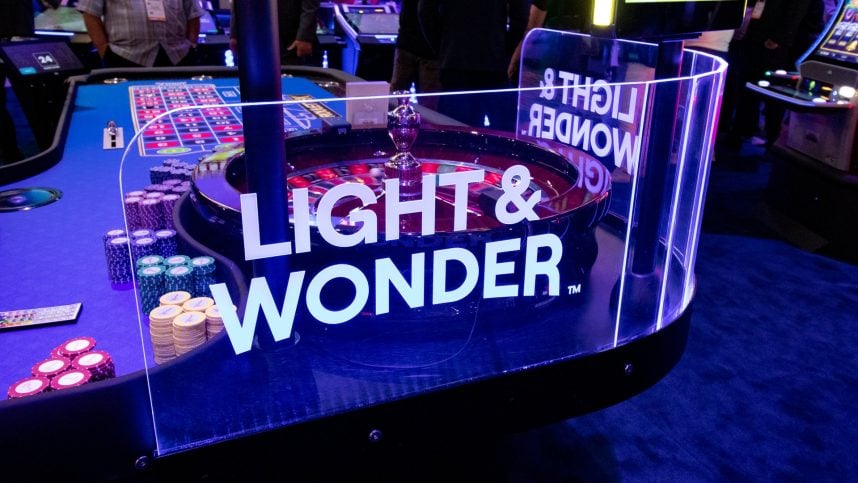 The gaming device manufacturer said Senior Vice President of Corporate Finance Oilver Chow will serve as interim chief financial officer and that it's engaged a national executive search firm to find a permanent replacement for James. She also served as executive vice president, corporate secretary and Treasurer.
Connie has played a key role in advancing Light & Wonder's cultural and financial transformation, which has led to operational excellence, double-digit growth and a strengthened balance sheet," said CEO Matt Wilson in a statement.
James was part of the executive team that oversaw the divestment of Light & Wonder's lottery and sports betting units — transactions that raised about $7 billion in cash, driving leveraged to 3.1x from 10.5x. She joined Light & Wonder, then Scientific Games, in January 2020 as CFO of the gaming division before ascending to the top financial spot in October 2021.
Light & Wonder CFO Role in Good Hands
While the search is on for a permanent occupant of the chief financial officer spot, it's in good hands for the time being with Chow.
"Following Ms. James' departure, Oliver Chow, the company's current Senior Vice President of Corporate Finance, will assume the role of Interim CFO until a permanent successor is appointed," wrote Macquarie analyst Chad Beynon in a note to clients. "Prior to joining Light & Wonder in October 2022, Mr. Chow spent five years in senior-level finance roles at Aristocrat, most recently serving as Chief Financial Officer – Americas, EMEA and Customer Experience. Previously, he served in various financial roles with Universal Pictures, Deluxe Entertainment Services and JPMorgan Chase & Co."
He rates Light & Wonder "outperform" with a 12-month price target of $72. That implies upside of 4.3% from the July 3 close. That's above the consensus price forecast of $68.
Shares of Light & Wonder were recently added to the widely followed Russell 2000 Growth Index and the company gained approval from the Australia Securities Exchange (ASX) for a secondary listing in Sydney.
Light & Wonder Reiterates 2025 EBITDA Outlook
In conjunction with announcing the departure of James, the slot machine manufacturer reiterated guidance it divulged at its investor day last month, noting it remains on pace to notch adjusted earnings before interest, taxes, depreciation, and amortization (EBITDA) of $1.4 billion by 2025.
Nine analysts cover the stock with five rating it the equivalent of a "strong buy" and three calling it a "hold." The shares are up 16.40% year-to-date.