D-Day for Las Vegas Culinary Union Negotiations: Less Than 24 Hours Till Possible Strike, More Than $10M a Day in Major Strip Operator Losses Projected
Posted on: May 31, 2018, 08:02h.
Last updated on: May 31, 2018, 08:29h.
A potential Las Vegas Culinary Union strike in Las Vegas that could begin at any time after midnight on Friday morning would have devastating financial consequences to casino operators and the city's overall economy, according to industry experts.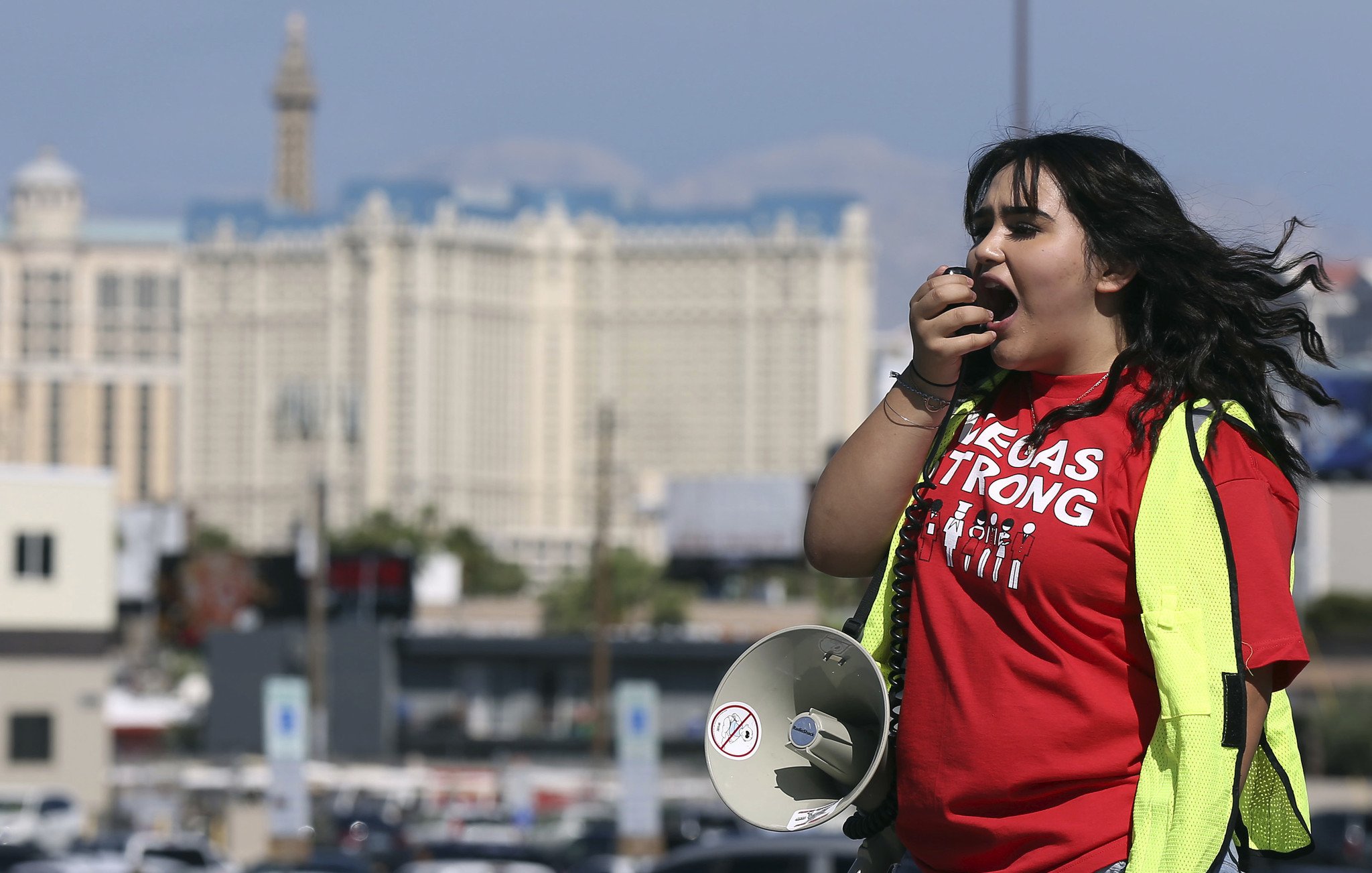 With less than a day to come to an accord, everyone involved is vested in finding a mutually agreeable outcome.
The Culinary Union — consisting of 50,000 members including cooks, cocktail and food servers, bartenders, housekeepers, and bellmen at the core of the Las Vegas casino and hotel industry — says should it initiate a strike, MGM Resorts and Caesars Entertainment stand to jointly lose $10.5 million a day.
Earlier this month, 99 percent of voting union workers gave their support to a strike should new contracts at 34 Las Vegas casinos not be reached before they expire at 12:00:01 on Friday, June 1. MGM and Caesars own 18 of the 34 casinos that need to reach new contracts with the union. Other companies with Las Vegas Strip and downtown properties that would be affected include Boyd Gaming, Penn National, and Golden Entertainment.
Though a strike isn't inevitable, the vote gave union leaders the power to instruct their members to walk off the job at any given time beginning Friday. The union officials are using the financial impact of such an action to their negotiating advantage.
Union analyst Ken Liu predicts that a 30-day strike would push MGM's EBITDAR (earnings before interest, tax, depreciation, and amortization revenue) down $200 million, and Caesars' by $115 million. However, Liu explained that it's "difficult to gauge the potential impact of a large-scale strike in Las Vegas, since we haven't had one since 1984."
Strike Odds
Union leaders admit they, too, want to avoid a strike, calling it a "last resort."
Las Vegas is bustling right now with the city's heroic Golden Knights playing in the NHL Stanley Cup Final in the team's debut year. The JCK Las Vegas jewelry trade show and InfoComm audiovisual convention — which combined will bring 79,000 attendees to town — are also set for next week.
"The community and the city really doesn't want this strike to take place. It's in nobody's interest. I just can't imagine we'll see a strike," UNLV Center for Business and Economic Research Director Stephen Miller told the Las Vegas Sun this week.
In addition to casinos losing out on millions of dollars in revenue, union members would also be hurt through lost wages.
Progress Made
Among the Culinary Union's demands are higher wages, benefits protections, and increased measures to combat sexual harassment.
In a release this week, the union said it's seeking a four percent wage increase. MGM and Caesars have countered with a 2.7 percent raise. With the average hourly equivalent wage of a union member — including the value of benefits, such as totally free health insurance, pensions, new homeowner down payment assistance, and savings plans —  currently at $23, the casino companies are willing to bump pay up by 62 cents, while the union wants 92 cents.
Caesars is optimistic and "expects to agree to a new five-year contract" on or about June 1. MGM adds that it believes it "can resolve the outstanding contract issues and come to an agreement that works for all sides."
Similar Guides On This Topic