Las Vegas' T-Mobile Arena Could Host Yearly Postseason College Basketball Tournament
Posted on: September 19, 2023, 11:19h.
Last updated on: September 19, 2023, 11:52h.
Fox Sports is attempting to organize a yearly post-season collegiate basketball tournament in Las Vegas' T-Mobile Arena. As envisioned, it would rival the historic National Invitation Tournament (NIT) and compete with the more popular NCAA tournament.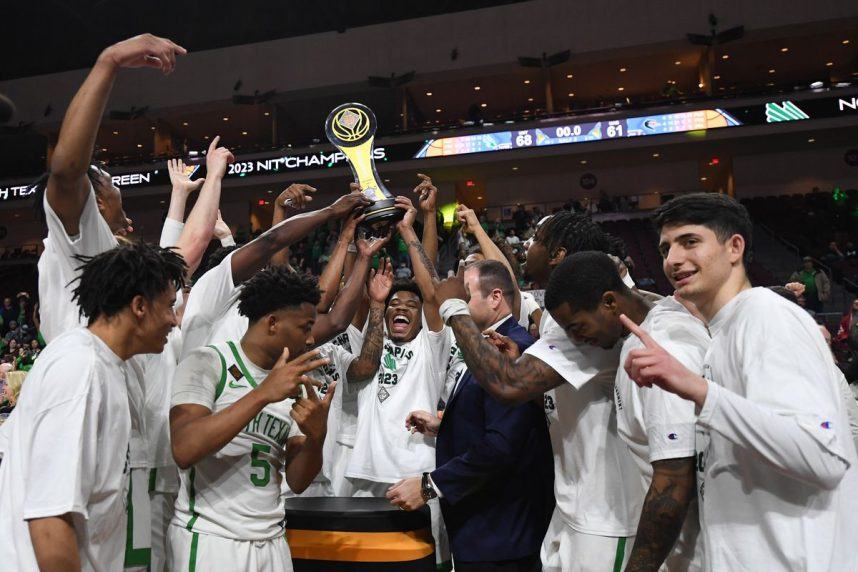 The proposed men's-only tournament would include teams from basketball power conferences, such as the Big East, Big 12, and Big Ten, according to Front Office Sports. Teams from these conferences are currently in talks with Fox Sports, CBS Sports reported last week.
Fox Sports turned to these conferences about the tournament since they are already under contract with the network for other events.
The new tournament would take place every March, starting in 2024 or 2025, according to news reports. It would include 16 teams and run concurrently between the NCAA Tournament's Elite Eight and Final Four games.
The teams would only be included if they didn't qualify for the 64-team NCAA Tournament or turned down the 32-team NIT.
Rivalry Between Fox, ESPN
Because the NIT is broadcast by ESPN, the proposed Fox Sports tournament would lead to further competition between the networks.
Front Office Sports also reported that if the Fox tournament takes place, the NIT would likely be forced to invite more teams from mid-major conferences because power conference teams may not be available. In addition, because ESPN airs games involving teams from the ACC and SEC, members of those leagues are unlikely to take part in any Las Vegas post-season tournament broadcast by Fox, according to news reports.
News about the new tournament also comes as most of the PAC-12 teams have bolted to other conferences.
Vegas Tournament Could Destroy NIT
The NIT has taken place since 1938 and, prior to the 1960s, it was considered more important than the NCAA college basketball tournament. Teams participated in the NIT by invitation only. But the NIT has gotten less attention in recent years.
Things may get far worse for the NIT if the new tournament takes place in Las Vegas.
It will completely destroy the NIT tournament," Dan Dickau, a former NBA player who more recently worked for ESPN, said on the Gonzaga Nation podcast. "And it's going to create an even bigger gap between your haves and have-nots in college athletics."
To lure players and teams, the proposed tournament would have a heavy focus on lucrative name/image/likeness offerings, CBS Sports further reported.
Betting, Viewership
March Madness from the NCAA Tournament frequently leads to significant TV viewership and lots of sports betting.
In 2023, it was estimated that 15.5 billion U.S. dollars would be bet on March Madness. About 68 million Americans wagered on the NCAA Tournament in 2023 compared to 45 million in 2022, the American Gaming Association reported.
But this year's NCAA men's basketball championship game attracted a record-low viewership. A reported 14.693 million viewers watched UConn defeat San Diego State, according to the Sports Business Journal.
Fox is also looking to make profits from sports betting. In August, shortly after FOX Bet was shut down, Fox Corp. CEO Lachlan Murdoch was optimistic about the company's future sports wagering prospects. The media giant has had recent discussions with unidentified gaming operators.