Las Vegas Culinary Union Initiates Plan to Curb Worker Sexual Harassment
Posted on: May 30, 2018, 07:18h.
Last updated on: May 31, 2018, 08:09h.
The Las Vegas union that's threatening a strike says that sexual harassment on the job is all too frequent among its constituents, and many Culinary Union members — mostly female — often feel uncomfortable at work. But the perpetrators of that harassment are most often not co-workers, but customers.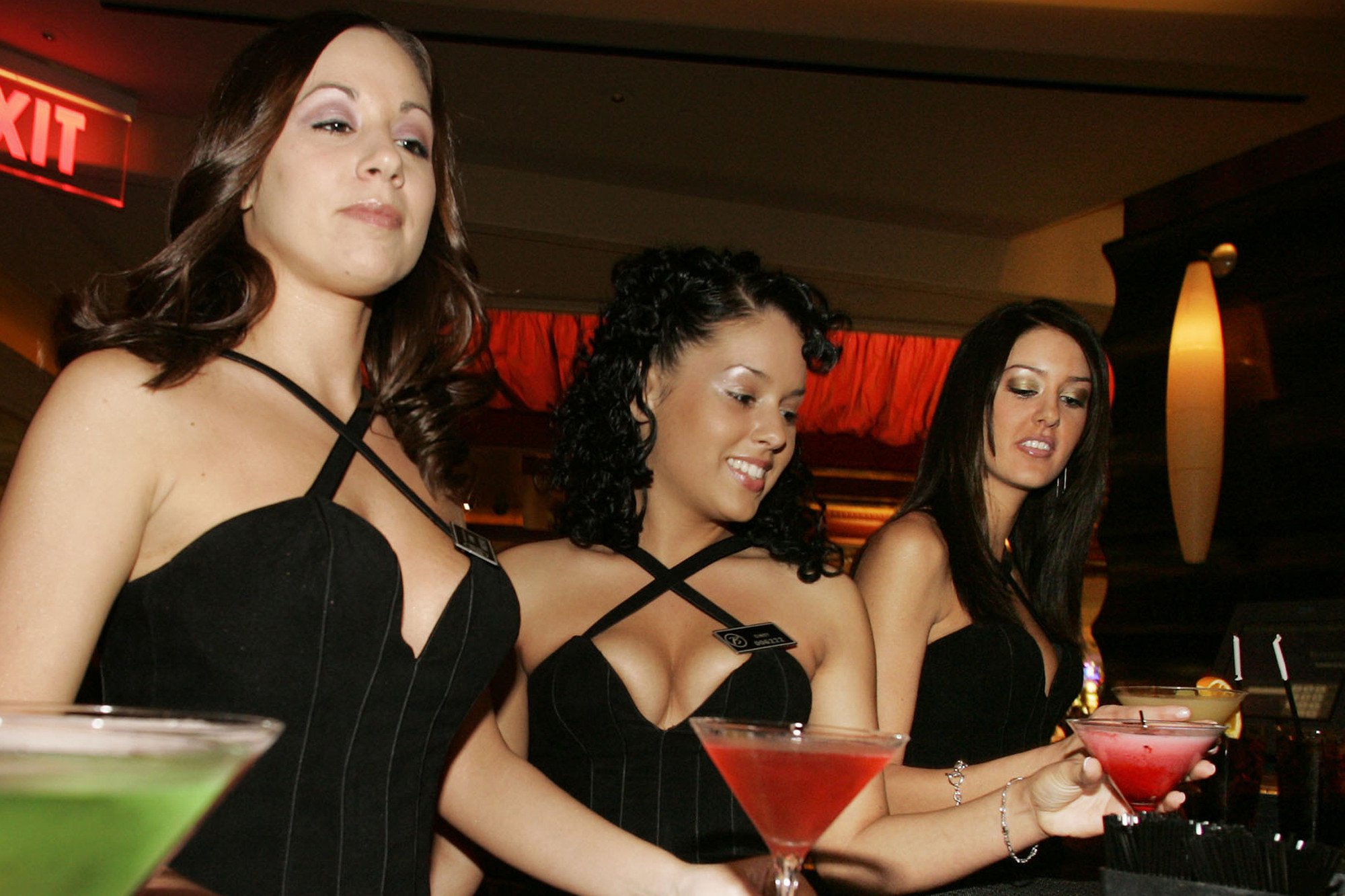 The Culinary Union says in a survey of 10,000 of its members that 59 percent of cocktail servers and 27 percent of hotel room attendants report being sexually harassed by guests, managers, or others while on the job. Seventy-two percent of cocktail servers and 53 percent of housekeepers additionally said they've felt uncomfortable and/or unsafe due to the actions of a guest.
Nevada's largest union with 50,000 members, the Culinary Union is ready to walk off the job at 34 Las Vegas Strip and downtown casinos if new contracts are not reached before they're set to expire at 12:00:01 am on Thursday, June 1: just two days away.
On May 22, 99 percent of the 25,000 members who voted supported the authorization of a strike. That doesn't mean one will occur, however: based on history, in fact, it's quite unlikely, as the last walkout in Las Vegas came back in 1984.
The strike authorization might give union leaders more negotiating power with the various casino operators it's in discussions with. MGM Resorts owns 10 properties and Caesars Entertainment eight that need to reach new contracts.
Safety First
A strike by 50,000 casino workers employed in positions such as cooks, bartenders, cocktail and food servers, room attendants, and bellmen would presumably be economically crippling to Las Vegas. Union leaders don't want to strike, calling it a "last resort," and aren't expected to initiate the walkout come June 1.
However, union officials aren't willing to budge on several key contract demands. While they're seeking higher wages and the protection of current benefits, assuring their members' safety on the job is also of utmost concern.
The Culinary Union wants all employees required to enter hotel rooms to be equipped with safety buttons that would immediately notify security in the event of an emergency. The union says MGM and Caesars have responded positively to that request.
Union leaders are also asking Las Vegas visitors to, well, behave.
"We are pleased on the progress in discussions with the companies about sexual harassment and safety," union Secretary-Treasurer Geoconda Argüello-Kline said in a statement. "We want to make sure Las Vegas visitors know they have to respect casino workers and they cannot abuse them."
Sexual harassment has become a nationwide issue as a result of the #MeToo movement, and doesn't, of course, only involve tourists and high rollers.
Steve Wynn's career as a casino developer and mogul came to a close after numerous women came forward with allegations that he repeatedly harassed them and forced them to commit unwanted sex acts, and restaurateur Mario Batali saw his three Las Vegas Strip restaurants shut down amid an NYPD investigation into his own alleged abuses of female employees.
Public Help
With nearly six in 10 cocktail servers reporting being harassed, the Las Vegas union is asking for the public's help in combatting such misbehavior.
"I was carrying a heavy tray full of drinks on the casino floor, and a high roller … grabbed me by the neck with both of his hands and forced me to kiss him for good luck," Bally's cocktail server Debra Jeffries stated. "I have permanent nerve damage from that incident and I live in pain every day."
The Culinary Union says it will distribute leaflets at McCarran International Airport on its survey results, hoping to educate visitors that what they might perceive as license to do whatever they want, isn't. The union has also launched an online pledge that asks signees to guarantee that they will "not sexually harass Las Vegas casino workers."