Las Vegas Trump Hotel Ranked World's 10th-Ugliest Building
Posted on: January 26, 2023, 06:39h.
Last updated on: January 26, 2023, 08:12h.
The Trump International Hotel in Las Vegas has been ranked the 10th-ugliest building in the entire world. That's the entire world, which most likely contains billions of buildings. The list was published on the website of Buildworld, a British home improvement company.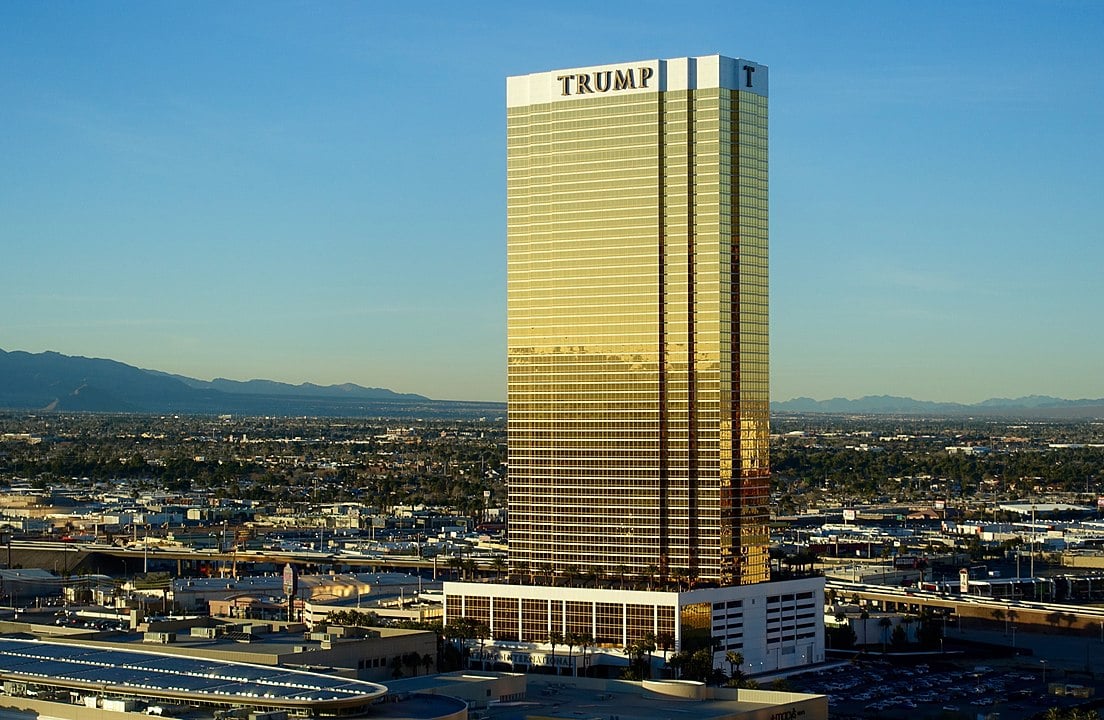 The Trump International Hotel is a shiny gold brick of a skyscraper built with 64 stories and, curiously, no casino – though Donald Trump still held a casino license at the time.
This is not the first time its aesthetic has been publicly derided. Comedian Rita Rudner – who performed at Harrah's while the Trump International was under construction across the street in 2007 – joked in her act that the building should be topped off with a blond toupee. And, in 2018, Architectural Digest ranked the Trump International Hotel 28th among the world's ugliest 29 skyscrapers.
"Not everything beautiful needs to flash like gold," the design bible wrote. "The Trump Tower in Las Vegas is a perfect example of that. Completed in 2008, the 620-foot-tall structure is an eyesore even in a city filled with over-the-top architecture."
Buildworld actually figured this ranking into its ranking, admitting that it started with a seed list of buildings derided as ugly by Architectural Digest or the UK's Carbuncle Cup architectural anti-prize. Then, it searched Twitter for keywords reflecting chatter about building design. According to its analysis, 17.39% of tweets regarding the Trump International Hotel's design were negative.
For comparison, the structure ranked by Buildworld as the world's ugliest — the Scottish Parliament Building in Edinburgh, Scotland — had 42.07% negative comments. The J. Edgar Hoover Building in Washington, DC – ranked America's ugliest and the world's second-ugliest building – had 37.84% negative comments. (The Trump International Hotel was ranked the sixth-ugliest building in the US.)
Buildworld provided the following justification for publishing its list: "When a building turns out ugly, it's the passersby who pay the price — locals and tourists alike. You can't hide an ugly building. Instead, divisive architecture calls attention to itself daily, fueling debate, mocking its critics with its immovability, and stirring the souls of those brave outsiders who dare to say, 'Perhaps this building is special?'"
No other Las Vegas buildings made Buildworld's list, which may surprise former Oakland Mayor Libby Schaaf. While engaged in a city-vs.-city feud last April over the eventual home of the Oakland A's – a question that still has yet to be answered – Schaff said Las Vegas has "some pretty tacky architecture."