Las Vegas Tourists Sue for Injuries in 'Hard' Helicopter Landing
Posted on: March 1, 2023, 05:16h.
Last updated on: March 2, 2023, 01:54h.
Four members of an Australia family seek $400K in a lawsuit filed this week against a Las Vegas tour operator. The family claims the company crash-landed its sightseeing helicopter last December.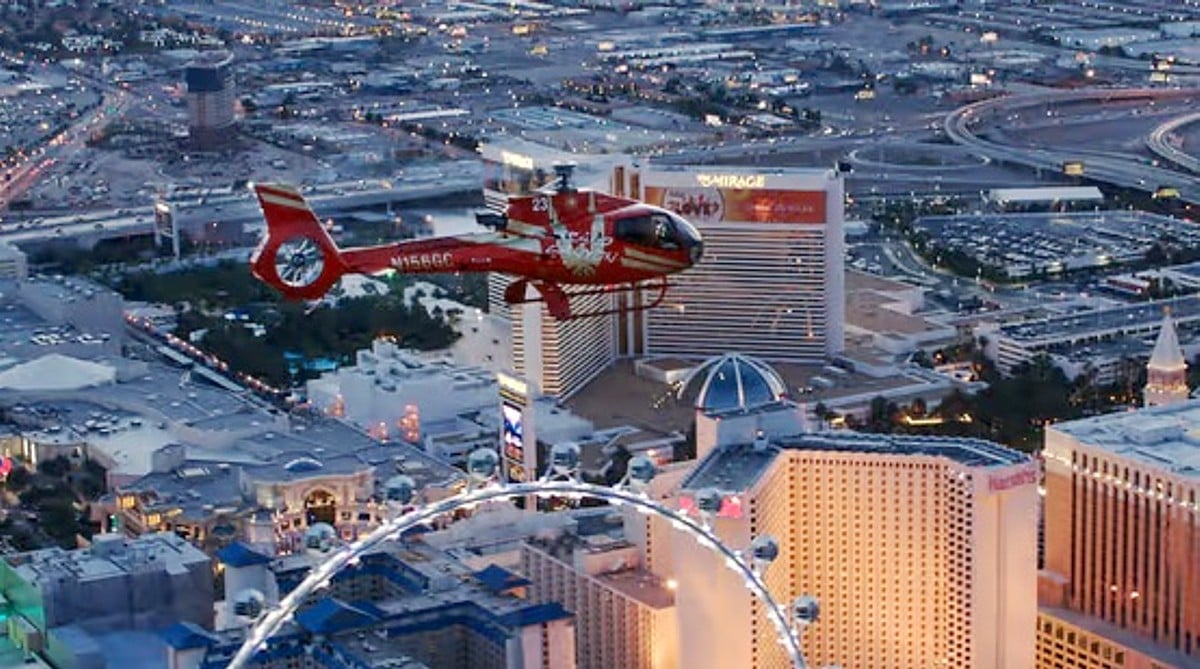 The civil complaint, filed Monday in Nevada state court, accuses Las Vegas-based Papillon Grand Canyon Tours and parent company Papillon Airways of negligence and liability for the incident. It occurred on December 27 following a 25-minute flight emanating from the Grand Canyon near Kingman, Ariz.
Cedomir and Amy Rakic and their children, ages 19 and 17, claim they suffered head fractures, trauma, and serious spinal injuries, including fractures, when the pilot lost control while landing a helicopter at the Boulder City Airport near Lake Mead. The pilot is not identified in the lawsuit.
According to initial reports, another three sightseers were also injured who are not party to this lawsuit.
Investigation Ongoing
Local emergency responders and the National Transportation Safety Board (NTSB) initially characterized the incident as a "hard landing," according to an earlier report by KLAS-TV/Las Vegas. The Federal Aviation Administration called it a "crash while landing."
Company president Jake Tomlin told the Associated Press on Wednesday that Papillon was "fully cooperating and working with the National Transportation Safety Board" in investigating the accident's cause. According to a preliminary NTSB report, the skids of the Airbus EC130 T2 collapsed, causing its tail boom to smack the ground.
'History of Ill-Fated Flights'
"This family came to Las Vegas for a holiday vacation, and they left with life-altering injuries," the family's lawyer, Brittany Sanders Robb, told AP, adding an allegation that the company "has a history of ill-fated helicopter flights involving its sightseeing tours."
Another one of Papillon's helicopters, an Airbus EC130 B4, crashed in Arizona's Grand Canyon on February 10, 2018, killing five British tourists, including Rebecca Dobson, her boyfriend, Stuart Hill, his brother Jason Hill, and honeymooning newlyweds Ellie Udall and Jonathan Udal.
Two others survived the crash — including the pilot, who had to have both legs amputated.
According to the NTSB's report, unexpected tailwinds, potential downdrafts, and turbulence were to blame for that tragedy.