Lisa Marie Presley Laid to Rest at Graceland
Posted on: January 22, 2023, 12:21h.
Last updated on: January 26, 2023, 04:26h.
In the cold winter Memphis air, on the front lawn of the world's most famous rock n' roll residence, the family and famous friends of Lisa Marie Presley gathered on Sunday morning to lay her to rest. Presley, the only child of Elvis Presley, died of cardiac arrest on Jan. 12 at age 54.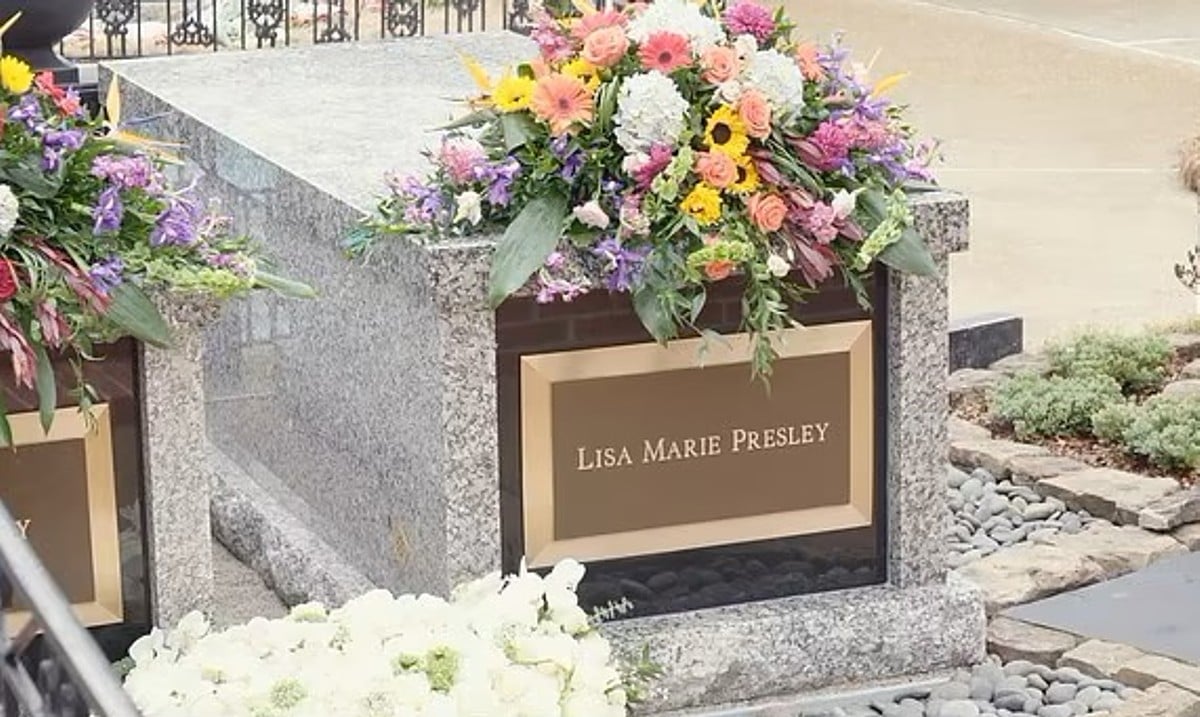 Lisa Marie's celebration of life – live streamed by Graceland.com – included reminiscences from Sarah Ferguson, the Duchess of York and musical performances by Axl Rose of Guns N' Roses, Billy Corgan of Smashing Pumpkins, and Alanis Morrissette.
Ferguson, who befriended Lisa Marie after they met in 2009, quoted the late queen, saying: "My late mother-in-law used to say that nothing can be said can begin to take away the anguish and the pain of these moments because grief is the price we pay for love. And how right she was."
Lisa Marie's mother, Priscilla Presley, read a poem written by her granddaughter, Riley Keough.
"The old soul in 1968, she entered our world — born strong but was delicate, filled with life," Priscilla read. "She always knew she wouldn't be here too long. Childhood passes by in the glimpse of a green eye. She then grew a family of her own. She then lost her second child, an angel of suspicion…she knew it was close to the end. Survivor's guilt, but a broken heart was the doing of her death. My heart is missing her love. She knew that I loved her. The old soul is always with me."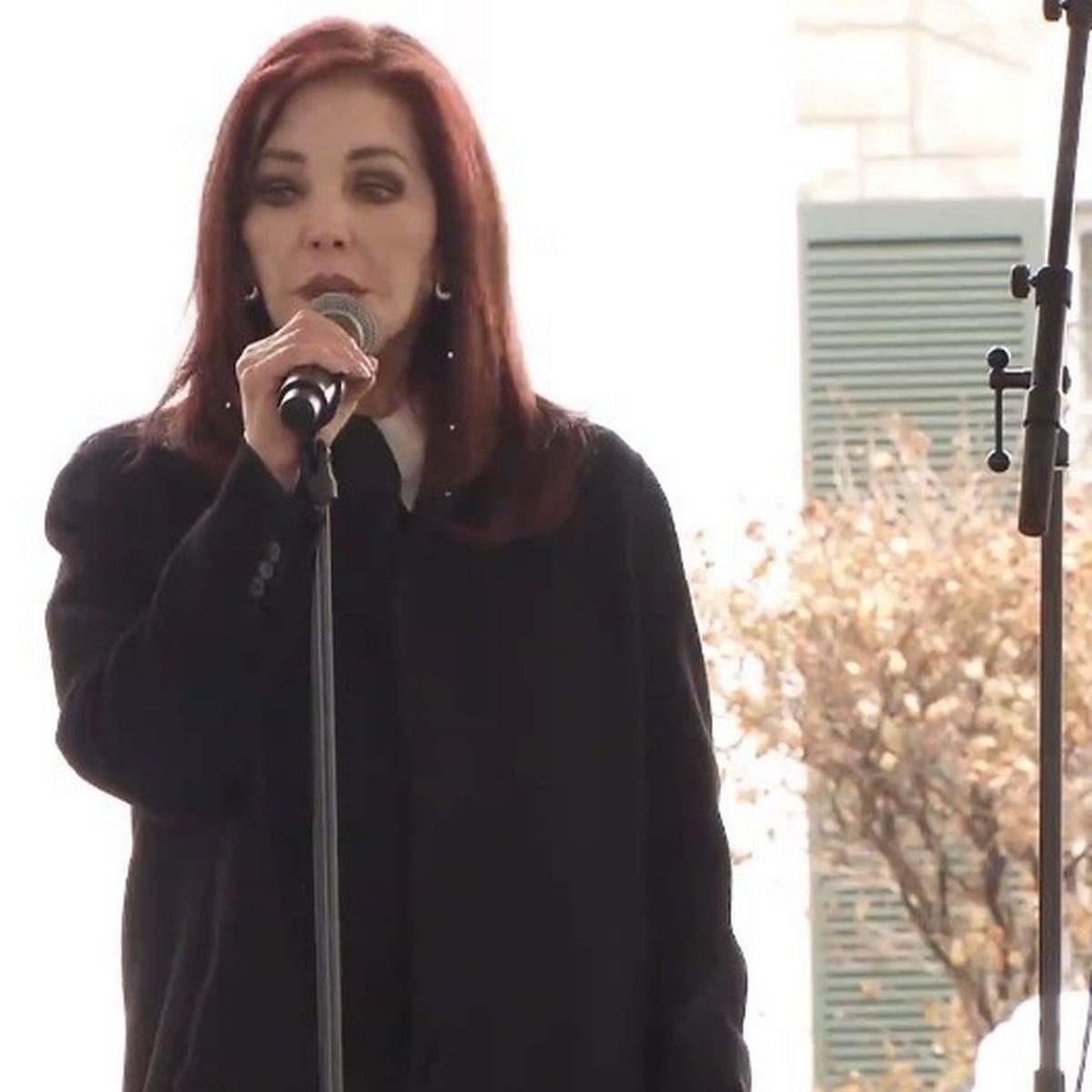 Speaking for herself, the 77-year-old grieving mother then added: "Our hearts are broken. Lisa, we all love you."
Talent manager Jerry Schilling – a former member of Elvis' Memphis Mafia – was the man who walked Lisa Marie down the red carpet into the Golden Globes on Jan. 10. It was Schilling's arm that Lisa Marie latched onto for support. Schilling, who called Lisa Marie by the nickname "Memphis," recalled their first encounter – when he was handed her by Elvis and prayed not to drop the infant – and his last.
"As I was in the hospital with her father when Priscilla was giving birth, I was at the hospital with her mother when she left us," Schilling said. "Memphis, I will always love you."
Musical Tributes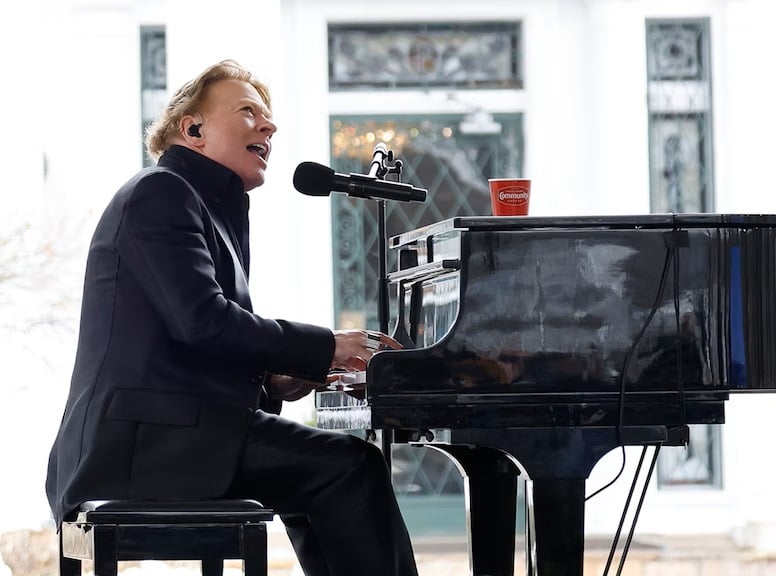 Corgan, who collaborated on a Lisa Marie song called "Savior" in 2003, performed an acoustic rendition of the Smashing Pumpkins' 1999 ballad, "To Shiela." Morrissette performed her 2021 song, "Rest." And Rose performed GN'R's 1991 ballad, "November Rain."
"I never in a million years imagined being here, singing under these circumstances," Rose said. "I do know Lisa loved her family very much and was fiercely protective of her father and his legacy."
Lisa Marie Laid to Rest
Following the service, attendees were taken inside Graceland to view Lisa Marie's body, which they were asked not to photograph or video, as per the family's wishes. In the private portion of the ceremony, Lisa Marie was then laid to rest in the meditation garden behind Graceland, next to her son, Benjamin – who died by suicide at age 27 – and her father, Elvis Presley, who died of a heart attack in 1977, when Lisa Marie was just 9.
Lisa Marie – who inherited Graceland on her 25th birthday – spoke about the garden during an interview with Playboy magazine in 2003.
How many people have a family grave in the backyard?" she said. "How many people are reminded of their fate, of their mortality, every f***king day? "All the graves are lined up and there's a spot there, waiting for me."
Lisa Marie Presley's three daughters – Riley, 33, and 14-year-old twins Finley and Harper – are expected to inherit Graceland through a trust.