Las Vegas Sands Has Big Plans for Multibillion Dollar Integrated Resorts And Stock Buyback
Posted on: June 10, 2018, 10:30h.
Last updated on: June 10, 2018, 09:57h.
Las Vegas Sands announced this week that it's increasing a term loan issued in the US by $1.35 billion.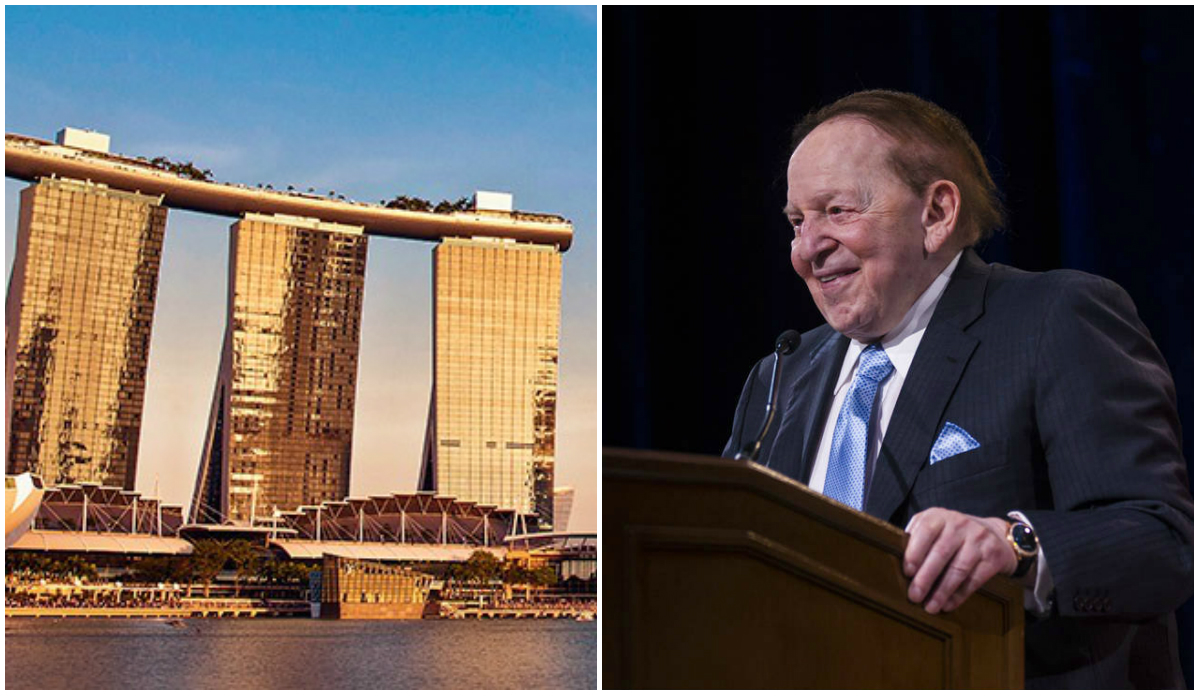 The funds will be used to help repurchase nearly $1 billion more shares of the company than previously announced. Sands CEO Sheldon Adelson — a man who Forbes estimates to be worth over $42 billion — said the loan increase will also assist in the ongoing global expansion goal of building new integrated casino resorts.
"Our company has the financial strength to continue enhancing our industry-leading efforts to return capital to our shareholders," Adelson declared in a press release.
"At the same time, we are able to maintain the flexibility needed to heavily reinvest in our current portfolio of properties and also pursue and ultimately develop new multibillion dollar Integrated Resorts in key markets around the world," Adelson continued. "This is another example of our company continuing to execute on our core strategic initiatives."
The stock buyback is being raised from $1.56 billion to $2.5 billion, and also extends the expiration date for the transactions to be completed.
Japan Mission
By all signs, Adelson remains highly confident in his company's long-term growth potential and fiscal outlook. The 84-year-old is still traveling the world looking to make his next multibillion dollar deal.
The primary target is Japan. The country's legislature is currently finalizing its regulatory conditions, and hopes to have them placed into law before a scheduled June 20 adjournment.
Prime Minister Shinzo Abe's Cabinet called for the authorization of three commercial casino integrated resorts in order to grow tourism to Japan. The bill being discussed in the National Diet would tax gross gaming revenues at 30 percent, and require residents to pay a $55 entrance fee in order to limit problem gambling.
All the world's major casino operators are interested. Sands and MGM Resorts have long thought to be the favorites for licensure, with a third permit expected to be more up for grabs.
The casino billionaires atop the companies have made hefty investment pledges should they receive a coveted license. Adelson said Sands would consider spending as much as $10 billion, while Melco Resorts billionaire Lawrence Ho said there would be no cap, as he "prefers not to constrain our dreams with price tags."
Global Focus
In addition to Japan, Las Vegas Sands remains all-in on Macau, China's gaming enclave where the operator makes nearly 90 percent of its earnings.
Sands is currently spending $1.1 billion on Cotai Central to turn the downtown Macau integrated resort into a British-themed destination. Adelson has recently said he believes "tremendous opportunity" remains in Macau as the region "continues to grow and evolve."
Adelson is also interested in Brazil. The casino mogul was in the South American country earlier this month where he told reporters the reason for his trip was "to consider investing in one or more integrated resorts."
Back in the US, Sands has reached a $1.3 billion deal to sell its Pennsylvania casino. The transaction is expected to be completed later this year.
Finally, despite rumors that North Korea would greatly appreciate the help of the US in funding a casino resort in the isolated country, and Adelson being President Donald Trump's largest 2016 campaign contributor, the odds of Sands going to Kim Jong Un land are slim to none.
Latest Casino Stocks:
Retrieving stocks data...
Retrieving stocks data...
Retrieving stocks data...
Retrieving stocks data...
Retrieving stocks data...