Las Vegas Resort Fees: Federal Bill Would Require Advertised Rates to Include All Charges, Except Taxes
Posted on: September 26, 2019, 10:40h.
Last updated on: September 26, 2019, 12:25h.
Las Vegas resort fees – those hidden charges tacked on to advertised room rates at the end of the booking process – are the subject of federal legislation that seeks to ban such deceptive pricing.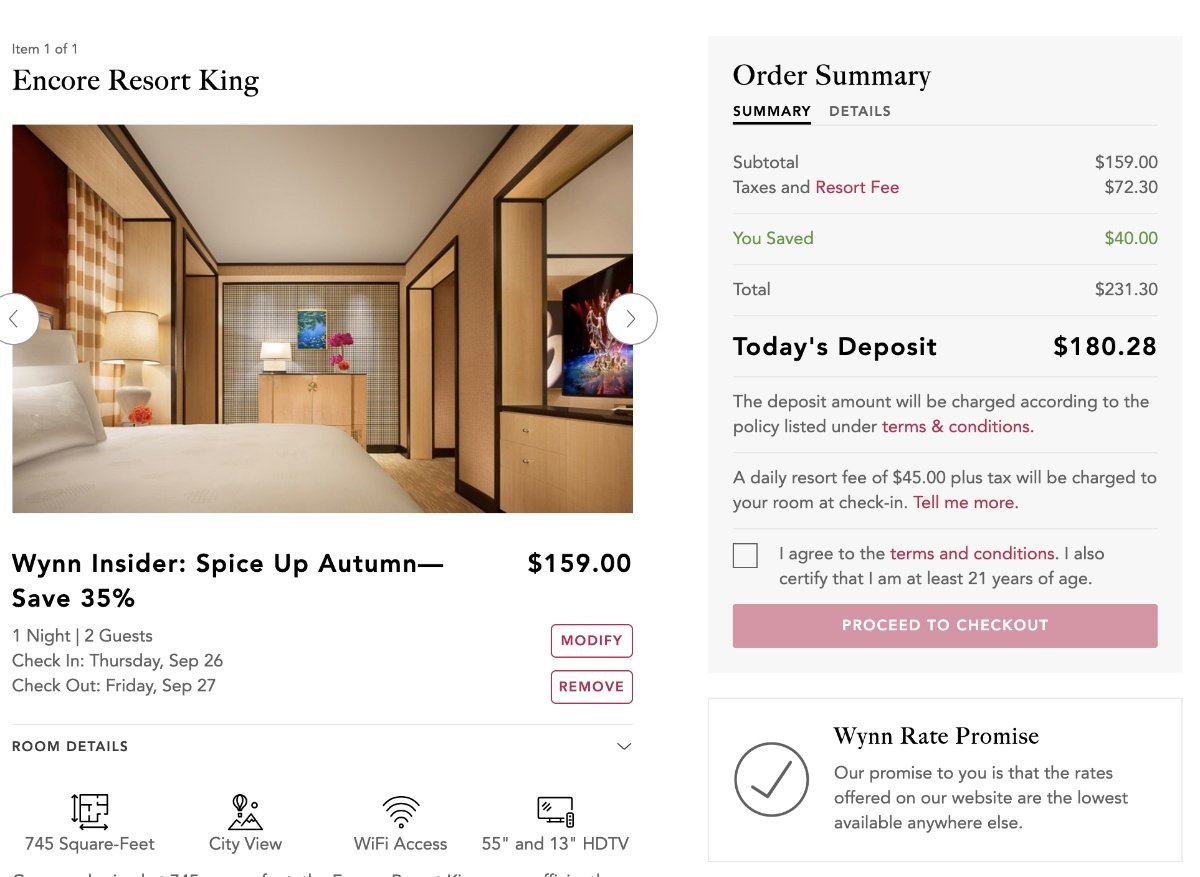 Representatives Eddie Bernice Johnson (D-Texas) and Jeff Fortenberry (R-Nebraska) introduced bipartisan legislation to Congress this week that would require all hotels and resorts across the country to advertise the full price of a nightly room inclusive of all fees during the booking process. Government taxes would remain omitted from the initial advertised rate.
When travelers search for hotel options, they deserve to see straightforward prices. They should not get hit with hidden fees that are designed to confuse consumers and distort the actual price," Rep. Fortenberry stated.
HR 4489 – the Hotel Advertising Transparency Act of 2019 – says US hoteliers will collect more than $3 billion in hidden resort fees this year alone.
"Consumers should be able to enjoy their vacation without being ripped off and financially burdened. This bill would require that the prices advertised by hotels and online travel agencies must include all mandatory fees that will be charged to a consumer, excluding taxes," Congresswoman Johnson explained.
The legislation wouldn't ban the practice of resort fees, but simply require the costs be included in the up-front advertised price.
Tourists Fed Up
Resort fees go by a variety of names – venue fee, destination fee, facilities fee, amenities fee, even urban resort fee. In Las Vegas, casinos say the add-on charge is for Wi-Fi, boarding pass printing, free local calling, and fitness center access.
They're now as high as $45 a day at Strip luxury properties, such as the Bellagio, Wynn, and Venetian/Palazzo.
"For years, I went to Las Vegas four or five times a year. Haven't been in 2019 at all. I've had it. I don't know who they think they are, but this can't continue," a Casino.org reader commented.
A king room at Encore tonight has an advertised rate of $159. But with the $45/day resort fee, the true price of the occupancy is actually $204 – a more than 28 percent markup. With taxes, the guest is paying $231.30.
If $45 a day isn't bad enough for free calls and Wi-Fi, it's worth noting that the resort fee is also taxed (based on the county hotel occupancy tax rate of 13.38 percent) – $6.02, in this instance.
The latest money grab by casinos came with news that "venue fees" were being imposed on cocktails at certain Strip properties. "We were going to Vegas in October. But after reading all the fees and charges on drinks, we are going elsewhere," Kathy Wilson told Casino.org.
Lawsuits Pending
The attorneys general for Washington, DC, and Nebraska have respectively filed lawsuits against Marriott International and Hilton Worldwide for participating in drip pricing – a technique where an online retailer advertises one price, then incrementally increases the cost through mandatory fees.
Marriott CEO Arne Sorenson says resort fees aren't any different from an airline charging for a checked bag. Opponents say they are, as a checked bag fee isn't mandatory for passengers.
"Travelers shouldn't have to read the fine print to figure out all the fees they'll be charged for staying at a hotel," Consumer Reports director of financial policy Anna Laitin declared. "Hotels should be required to disclose all fees in their advertised rate, so consumers won't get stung with a higher bill than what they're expecting to pay when booking a room."
Similar Guides On This Topic