Mel Gibson (Not That One) Arrested For Murder on Las Vegas Strip After Public Urination
Posted on: February 2, 2023, 12:33h.
Last updated on: February 2, 2023, 02:14h.
A less famous Mel Gibson has been arrested after trying to urinate in public on the Las Vegas Strip earlier this week. The officer later realized the man had a warrant for murder.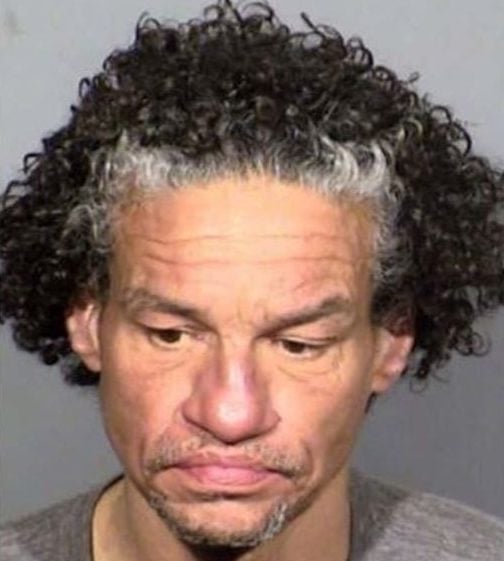 Initially, Gibson, 52, who is apparently homeless, was charged by a Las Vegas Metropolitan Police Department (LVMPD) officer with engaging in a lewd act in public, KLAS, a local TV station, reported.
Police then did a routine record check on him. An initial check showed no pending warrants, and the officer let him go. But a second record check showed he had a pending warrant for a far more sinister crime: second-degree murder, KLAS said.
Police then apprehended the man a short time later at a gas station on Paradise Road, located near the Strip.
Gibson was arrested and booked at the Clark County Detention Center on Monday, according to online jail records.
Serious Injuries
The murder charge stemmed from the death of Jeffrey Hadlock, 56. Gibson allegedly punched Hadlock in the face after the two got into a dispute on December 12 while they were on Charleston Boulevard near Decatur Boulevard.
The impact led Hadlock to fall backward and hit his head on a hard surface. He suffered a skull fracture and had bleeding on the brain, according to police. Hadlock told police the injuries came from when he was intoxicated, and he fell on his own.
Given his statement, police didn't extensively investigate the circumstances surrounding his injuries. But after Hadlock died on January 2 from his injuries, the Clark County coroner's office performed an autopsy. The results showed Hadlock died from blunt head trauma, and the death was ruled a homicide.
LVMPD detectives looked for evidence, checking surveillance video taken by a camera at a business near the deadly incident. It showed Gibson assaulting Hadlock, police said.
Last month, Gibson allegedly told an acquaintance about the cause of the dispute.
Gibson Refuses to Appear in Court
Gibson was scheduled to appear in Las Vegas Justice Court on Tuesday. But he allegedly refused to go on the van that transports inmates from the Clark County Detention Center to the courthouse.
Judge Rebecca Saxe set his bail at $50K. Gibson is scheduled to appear again in court on Thursday. If he's convicted on the second-degree murder charge, Gibson could face life in prison or a sentence of 25 years. There is the possibility of parole after 10 years in prison.
Second-Degree Murder Explained
To prove their case under a second-degree murder charge, prosecutors likely need to show Gibson had the intention to kill Hadlock or displayed what the law calls a reckless disregard for human life, according to online sources.
Second-degree murder, unlike first-degree murder, doesn't require proving the murder was premeditated.
It is possible, too, prosecutors may offer a plea bargain to Gibson and his attorneys. That likely would include a less-serious charge with a shorter prison sentence.