Casino Crime Roundup: Trooper Punched in Rivers Casino Pittsburgh Melee
Posted on: March 8, 2023, 11:29h.
Last updated on: March 10, 2023, 02:30h.
Four suspects were arrested Monday after a violent brawl at Rivers Casino Pittsburgh. State and local police, as well as casino security guards, broke up the early morning fight.
A Pennsylvania state trooper was struck in the face during the struggle, according to TV station WPXI. The alleged assailant, Brianna Grabowsky, 26, of McKees Rocks, Pa., inadvertently punched the officer in the face, police said.
She appeared to aim to strike another woman, identified by police as Saida-Amira Witherspoon, 44, of Pittsburgh, WPXI reported.
Darnel Robert Hall, 33, of Pittsburgh, also allegedly punched the wall several times in a casino security office. He injured his hands and was given medical treatment before being booked at the Allegheny County Jail, according to WPXI.
A fourth suspect, James Lamont Domek, 33, also of McKees Rocks, left the crime scene before officers could talk to him, police said.
Grabowsky, Witherspoon, Domek, and Hall face charges, state police, told WPXI. The specific counts aren't immediately available.
Attempted Armed Holdup at Artichoke Joe's Casino
A man holding a knife was arrested Saturday night for an alleged attempted robbery in the parking lot at Artichoke Joe's casino in San Bruno, Calif.
The would-be robber approached a 65-year-old victim and demanded all his cash. The victim responded he didn't have any money.
The suspect then walked into the gaming venue. Officers located him through surveillance video. He was nabbed inside.
He was later identified as Raymond Yee, 31, of San Francisco, according to the San Mateo Daily Journal, a local media outlet. It's unclear what charges were lodged against him.
Authorities discovered Yee had been released after posting bail for two alleged 2022 robberies, the Daily Journal reported.
Margaritaville Casino Last Known Location of Missing Man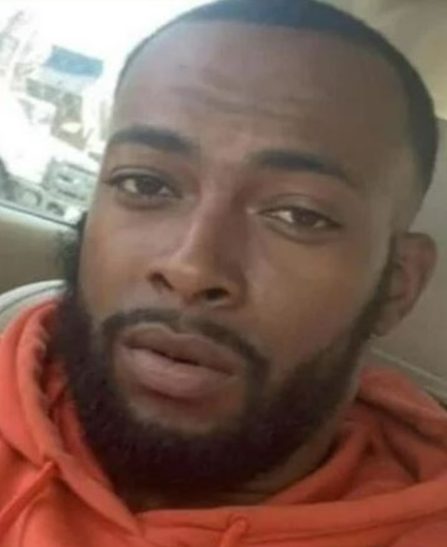 Don'Tavia Bryant, 31, of Garrison, Texas, was reported missing after last being seen at Margaritaville Casino in Bossier City, La., on February 25.
Someone spoke to him over the telephone early on February 26, Louisiana TV station KSLA reported. Bryant's car was eventually found in the casino parking lot, and his relatives recently notified police that he remains missing.
Valley Forge Casino Alleged Pickpocketer Arrested
A 56-year-old Pottstown, Pa., woman was apprehended after allegedly stealing a man's wallet that had fallen onto the casino floor at the Valley Forge Casino Resort.
The 49-year-old man was at a gaming table last Friday, and the wallet fell out of his back pocket, The Sanatoga Post reported.
The Exton, Pa., man was apparently unaware he lost his wallet, given that he was engrossed in a card game. The wallet contained about $390 in cash.
The suspect spotted the wallet, picked it up, and fled the casino. She was apprehended and charged in a local court. Her identity and the charges against her weren't immediately available.