Las Vegas Aces Double Down: Back-to-Back WNBA Championships Celebrated
Posted on: October 23, 2023, 10:40h.
Last updated on: October 24, 2023, 10:06h.
About 5,000 fans gathered in Las Vegas on Monday night to celebrate the first back-to-back pro sports championship in the town's history. The Las Vegas Aces also became the first WNBA team in 21 years to win consecutive titles.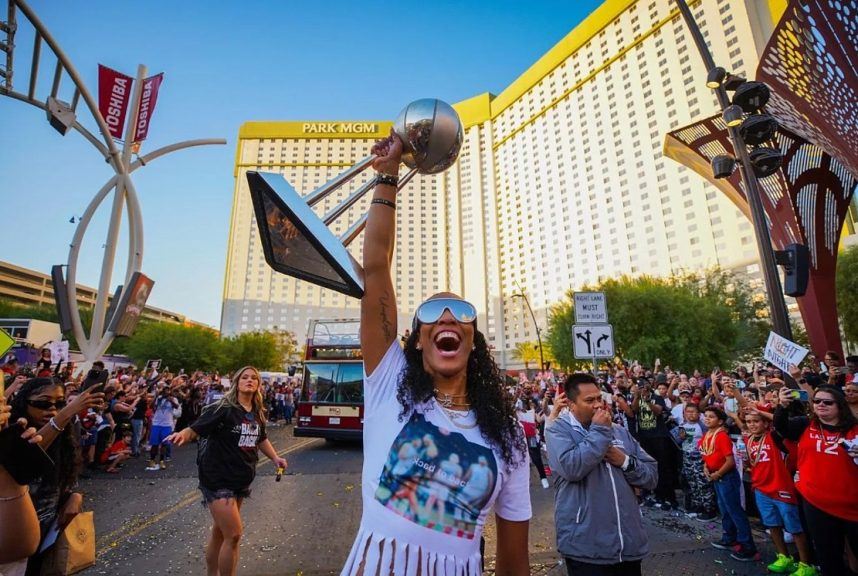 "We can't appreciate you guys enough for always supporting us, always cheering us near and far!" WNBA Finals MVP A'ja Wilson, wearing her trademark bandana and wraparound shades, told the loudly cheering throng.
Wilson averaged 21.3 points, 12.5 rebounds, and 1.3 blocks per game to help the Aces trounce the New York Liberty in four games last week.
"It's hard to win a championship, it's even harder to repeat," Aces owner Mark Davis said in his victory speech. And Davis knows. He's been trying to get his Raiders in a Super Bowl since inheriting the NFL team from his father in 2011.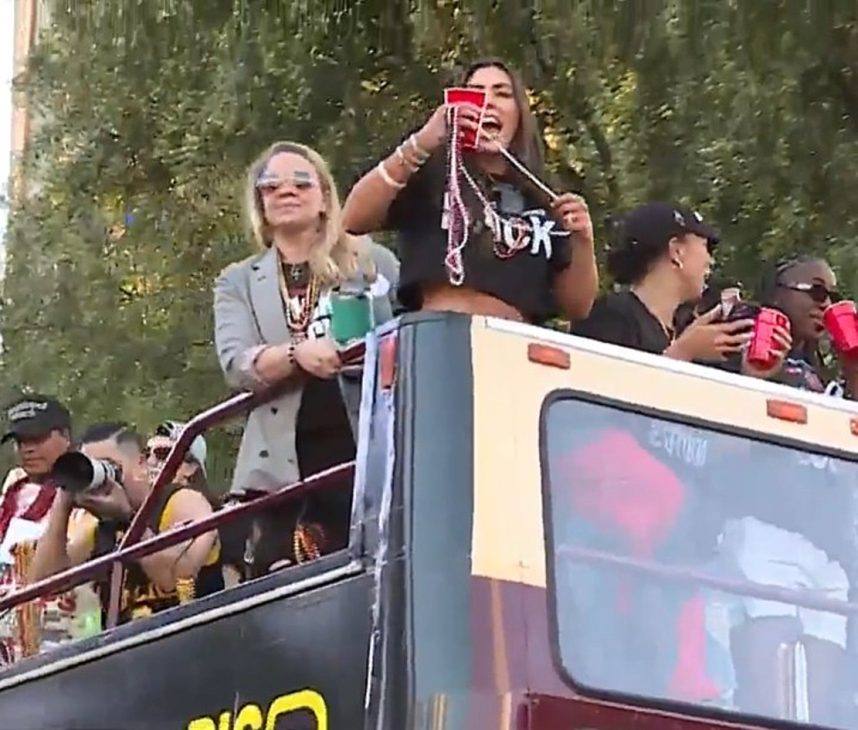 Small in Size, Big in Spirit
Last year, after the Aces beat the Connecticut Sun in four games, the team's bus led a parade 2 miles up the Strip from the Excalibur to the Bellagio, where a rally closed traffic on both sides of Las Vegas Boulevard.
This year, most of the Strip was already claimed by preparations for next month's F1 Las Vegas Grand Prix, so the Aces could only have a parade a quarter that size. Their bus turned left for a rally at the Toshiba Plaza pedestrian mall outside the T-Mobile Arena.
What the celebration lacked in size, however, it made up for in spirit.
"We're coming back!" Wilson screamed to the team's elated fans, promising a third consecutive celebration rally next year. "We're going to do this again!"
Why it Took Vegas So Long to Go Pro
The Aces' bus only took 15 minutes to lead a parade route from the Statue of Liberty at New York-New York, representing the New York Liberty, to Toshiba Plaza. In a sense, though, it took almost 100 years.
A skittishness lingered about Las Vegas for decades, even after smaller cities secured their major league sports teams. The gambling Las Vegas has been famous for since 1931, and the possibility of fixed games it represented had always put professional teams off establishing themselves here.
But after the Golden Knights NHL expansion team finally proved the paranoia a myth in 2017, the former San Antonio Silver Stars followed suit the next year, moving to Las Vegas as the Aces and winning their first championship four years later. They were followed to Vegas by the Oakland Raiders in 2020.
Now, two of Vegas' three pro teams can't stop winning championships. The Knights celebrated their first Stanley Cup victory at Toshiba Plaza in June.