Las Vegas on Air: '90 Day Fiance' Star Charged with Domestic Battery, Sportscaster Randy Howe Hands Off His Career After Being Too Hands On
Posted on: November 13, 2018, 02:35h.
Last updated on: November 13, 2018, 02:57h.
Ask 90 Day Fiance network producer TLC and local Las Vegas NBC affiliate TV news station KSNV: what happens here pretty much never stays here. It's been a rough stretch for both shows and the people on them and behind the scenes these past few weeks.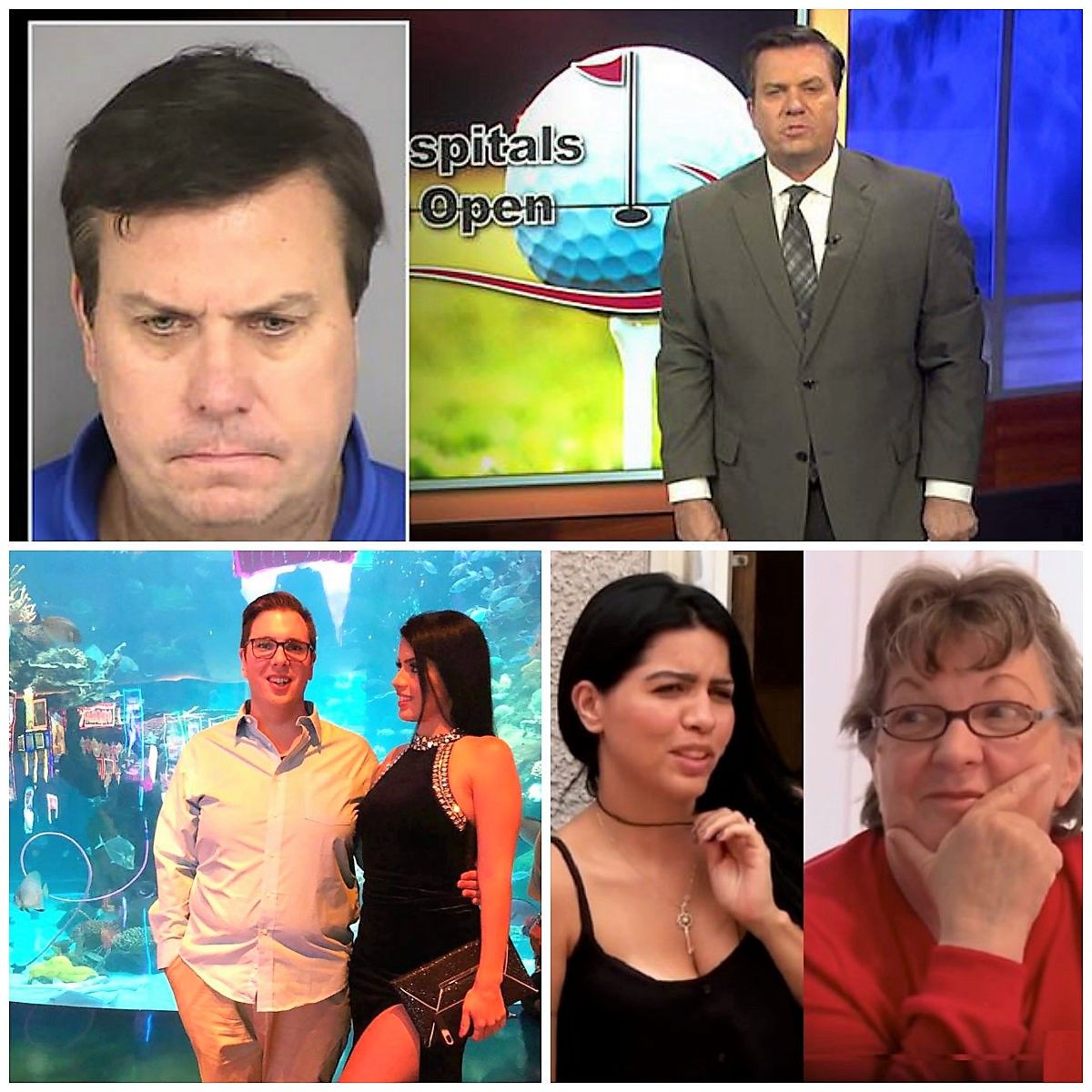 Love in All the Wrong Places
Although 90 Day Fiance — a show that follows Americans desperate to find love as they spend their last dollar travelling to other countries to meet and marry foreigners anxious to get into the US the easy way (with a K-1 fiance visa) — makes its participants sign gag orders so that the ultimate outcomes aren't revealed before the shows air, public arrest records hold no such contract.
For those unfamiliar with this trainwreck of a show, Cort Johnson is a nerdy software engineer who still lives with his overly enmeshed mother. Pudgy, with manboobs and limited charm, he's not surprisingly had trouble meeting the love of his life stateside, let alone in his flashy hometown of Las Vegas.
Enter Brazilian Larissa Dos Santos Lima via an intercontinental dating site, and the rest is history.
After an alleged incident of domestic battery on Saturday in which the fiery Latina was the alleged perp, Lima was arrested by LV Metro and taken to Clark County Detention Center (CCDC), where the leggy beauty was no doubt the star attraction among the holding cell's collection of pimps, hookers, human traffickers, and drug dealers.
The 32-year-old reality star has since been released on bail of $1,000 and appears in court today, Tuesday.
Cort Johnson may have bitten off more than he could chew here. He said when Metro showed up, they knocked down the door of his mother's home with firearms at the ready and cuffed him until they found out what had gone down.
The police interviewed us, but not long after they decided to arrest Larissa. No one was hurt and I did not press charges against my wife. However, it is policy in the state of Nevada that since we are in a domestic partnership, someone had to be arrested," Johnson told media sources.
Maybe the single life with mom isn't so bad after all, but too late now. Spoiler alert: with all the publicity surrounding the show, it's now known that the two have, in fact, married.
Howe to End a Career
Meanwhile, as we reported on Friday, a certain sports anchor is probably going to be searching for new career options soon. Although there's no official word on Randy Howe's employment status from KSNV, his profile has been removed from the station's website and he hasn't been on air since being reported as fondling his member in public by an employee at a gaming bar at the 4400 block of North Decatur Blvd., who told police it wasn't the first time it had happened, either.
Howe told cops that he had a terrible itch, since he couldn't deny the incident, which was caught on surveillance. The look on his mugshot face says it all.
We're guessing his on-air career is finished, in Vegas and anywhere else. There's nothing TV stations like less than a creepy perv who's seen masturbating in public. Viewers tend not to be big fans of that, either.
Even the UK's Daily Mail picked this story up and wrote it up at length, so Howe should probably start looking for a new career.
Mostly, we hope someone has autoclaved the seats at that bar.
You're all caught up.
Latest Casino Stocks:
Retrieving stocks data...
Retrieving stocks data...
Retrieving stocks data...
Retrieving stocks data...
Retrieving stocks data...