Kylie Jenner Celebrates Birthday on $250 Million Genting Superyacht Previously Owned by Fugitive Billionaire
Posted on: August 11, 2019, 03:29h.
Last updated on: August 12, 2019, 05:08h.
Kylie Jenner turned 22 on Saturday, and the world's youngest self-made billionaire — according to Forbes — was determined to celebrate her birthday in style.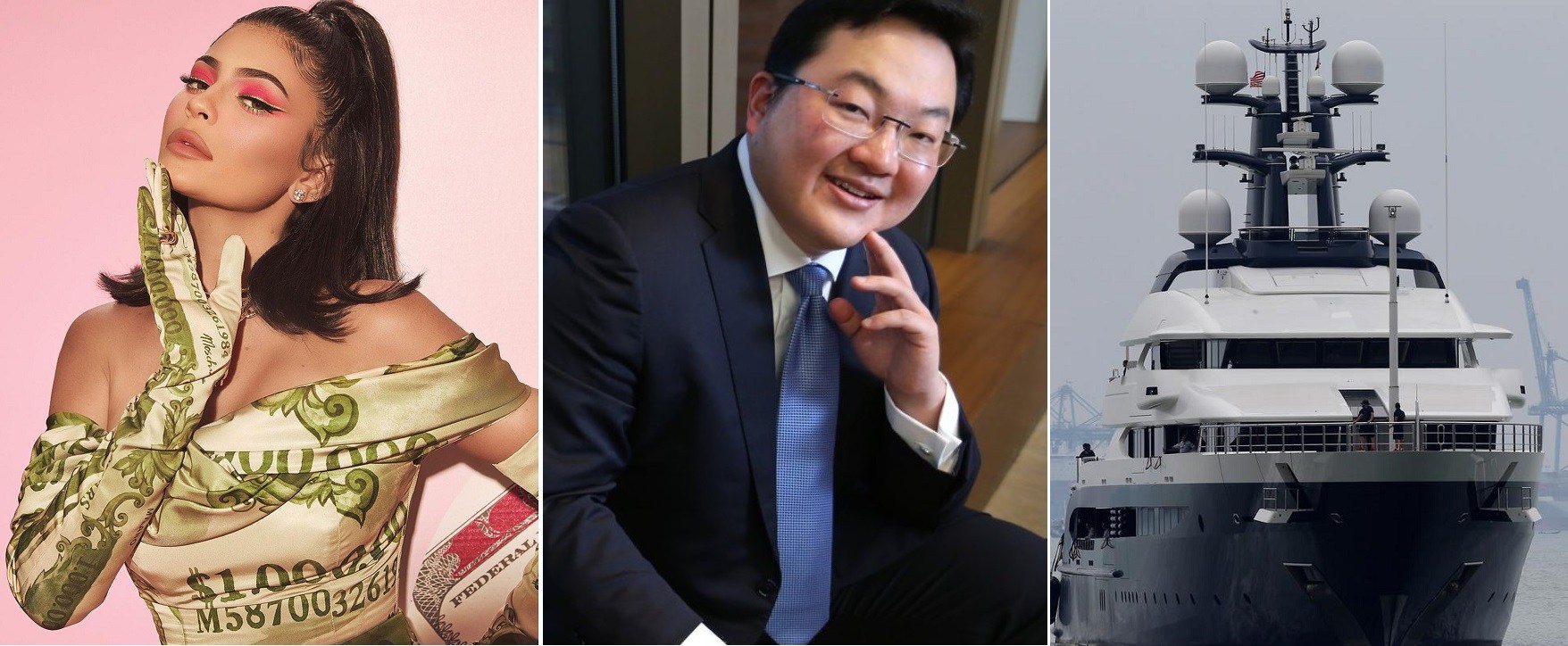 Jenner chartered $250 million superyacht "Tranquillity" for the occasion, a vessel currently owned by Malaysian casino giant Genting, which rents it out for $1.2 million per week.
The youngest Kardashian and up to 22 of her besties would have been treated to an on-board sauna, swimming pools, a beach club, a beauty salon, a cinema, a deck jacuzzi, a gym, and other luxuries – although, despite its current owner's gaming credentials, there's no mention of an on-board casino.
But what the birthday girl and her besties may or may not know is that the yacht was once seized by the FBI because its former owner is wanted by US and Malaysian authorities for his role in the misappropriation of $4.5 billion from a Malaysian state fund.
A big chunk of the missing money ended up in accounts controlled by the country's disgraced former prime minister, Najib Razak.
Razak is currently facing trial in Malaysia for corruption and money laundering in relation to the 1MDB scandal, which has been dubbed the biggest financial heist in history.
But the man accused of being the mastermind of the heist, Chinese-Malaysian Jho Low — who is the yacht's former owner — remains at large.
What Was the 1MDB Scandal?
1MDB was a public trust set up by Razak in 2009 as a way to manage Malaysia's wealth and strategic investments, essentially for the benefit of the Malaysian people.
But in July 2016, then-US attorney general Loretta Lynch said the trust was being plundered like a "personal bank account" by corrupt Malaysian officials.
Low never held an official position within the Malaysian government. But as an international businessman with strong connections in the Kuwaiti and UAE governments, he became a "consultant" for the 1MDB fund. Then he became an international fugitive when the lid blew off the scandal in 2016.
He is currently believed to be in China, hiding in plain sight.
There is no suggestion that Jenner knows Low personally, although her sister might. In 2011, Low allegedly gave Kim Kardashian a $325,000 white Ferrari as a wedding gift.
Millions Spent on Gifts to Celebrities
According to prosecutors, Low splurged his ill-gotten gains on property in New York and London, Picassos, and movie production. With Riza Aziz, Razak's stepson, Low has financed major Hollywood movies like Dumb and Dumber To and Wolf of Wall Street — ironic, given the latter's theme of rampant financial misconduct.
While moving in Hollywood circles, Low lavished gifts on his celebrity friends. According to Bradley Hope, author of a book on the 1MDB scandal, Billion Dollar Whale, Low once gave Paris Hilton $250,000 in casino chips.
Meanwhile, in 2017, Leonardo DiCaprio turned over a Picasso and a Basquiat given him to him by Low to the FBI.
Low also bought a yacht, originally named "Equanimity," which prosecutors claim was purchased almost entirely with cash siphoned from 1MDB. The vessel was seized by Malaysian authorities in 2018 and sold at auction to the Genting Group early this year for $125 million, half its original price.
The purchase was controversial because, as has been alleged by The Wall Street Journal, 1MDB bought energy assets in Malaysia in 2012 through the Genting Group at artificially inflated prices.
Genting then allegedly donated the profits to a foundation controlled by Razak, who used these funds for his 2013 re-election campaign.