Kudlow Says White House Mulling Assistance for Travel, Leisure Industry Battered by Coronavirus
Posted on: March 6, 2020, 10:23h.
Last updated on: March 6, 2020, 11:33h.
White House economic adviser Larry Kudlow said Friday the Trump Administration is evaluating responses, potentially including economic stimulus, to help industries and workers affected by the spread of the novel coronavirus in the US.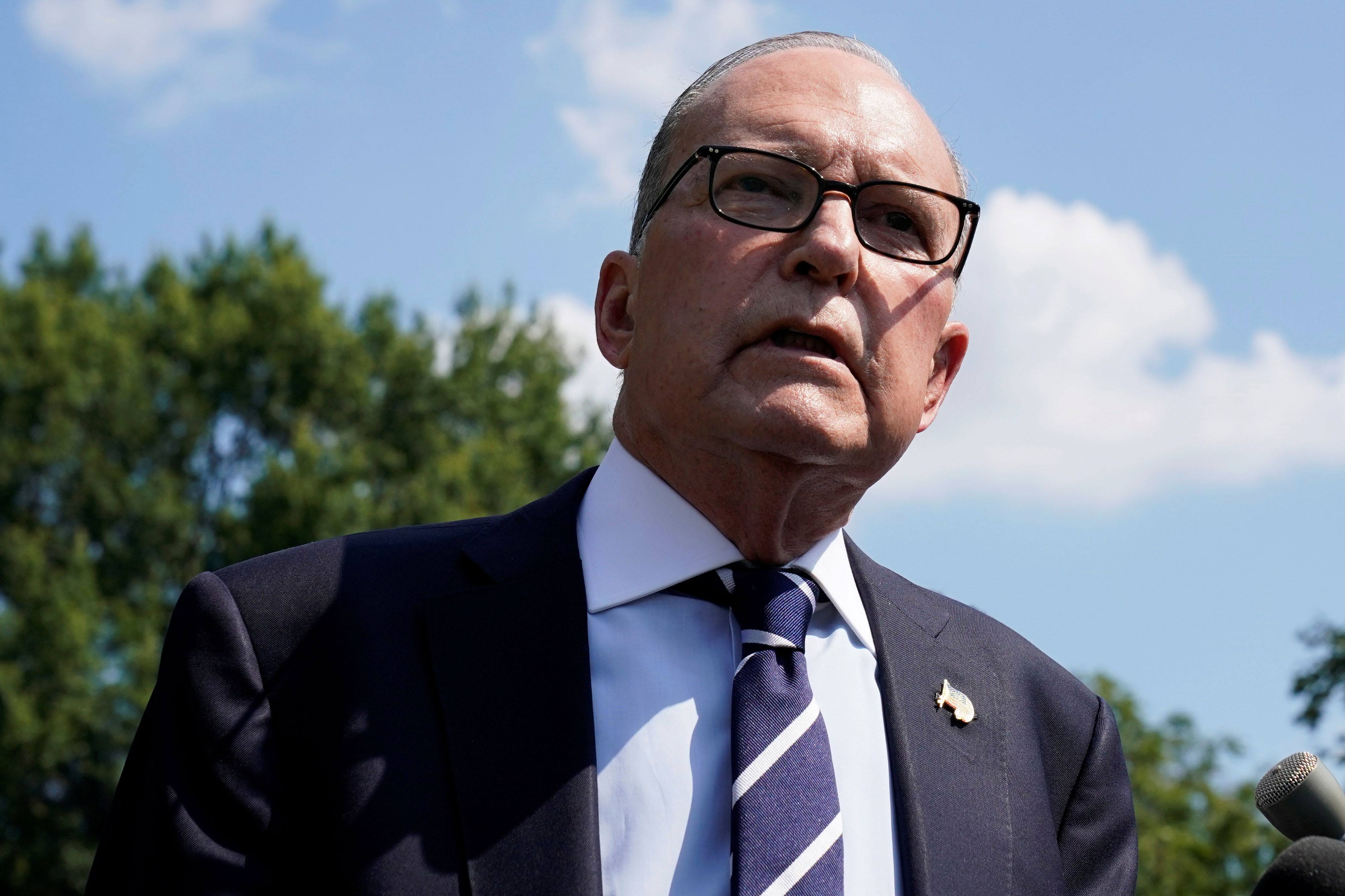 In remarks made on CNBC and Fox Business, Kudlow said the White House is mulling what he called a "timely and targeted" response to assisting industries that have been affected by the outbreak, but he stopped short of giving specific details and didn't mention dollar amounts.
What we are looking at…is a timely and targeted micro approach," he said in an interview with Fox Business. "We want targeted, in a timely fashion, for those areas that have been hit the worst."
The airline and travel and leisure industries, including gaming companies, have been decimated by the coronavirus as the number of confirmed cases in the US has swelled to 231 as of Friday morning, according to the Centers for Disease Control and Prevention (CDC).
Virus Causing Cancellations
News of the Trump Administration mulling efforts to bolster the travel and leisure industry comes after the first case of the respiratory illness was confirmed in Southern Nevada on Thursday. A second was later identified in Washoe County.
While the Las Vegas Visitors and Convention Authority (LVVCA) is coordinating with the US Travel Association and other health agencies to stay on top of the coronavirus situation, several companies and trade groups said this week they are canceling or postponing meetings scheduled to be held in Las Vegas.
This week, AJA Video Systems said it won't participate in the year's National Assn. of Broadcasters (NAB) convention, scheduled for April in Sin City, while the NXT Global Summit was scrapped. The White House and companies such as Adobe, Aruba, Facebook, and Google have also scuttled Las Vegas business conferences.
Sin City sporting events are being affected, too. The Las Vegas Polo Classic is being pushed to August from mid-April, while the Chicago State University men's and women's hoops teams are considering not coming to the city for the upcoming Western Athletic Conference (WAC) tournament.
It is believed that the NFL Draft, slated for April on the Strip, will proceed as planned.
Stimulus Debate
The Washington Post noted that it's not yet clear how any efforts to bolster the travel and leisure industry could potentially benefit President Trump's own interests in the sector, including a Las Vegas venue in which the president partners with friend and donor Phil Ruffin.
Another point of debate is exactly how much the White House can offer to any industry without approval from Congress. The federal government has a track record of helping specific business and sectors affected by economic hardship.
For example, Congress approved a $15 billion bailout for airlines following the 9/11 terrorist attacks, something at least one airline chief executive officer compares to the coronavirus situation.
Any stimulus pointed at the travel and leisure industry is likely to be well-received. As Casino.org reported Thursday, Tim Hentschel, CEO of online travel group provider HotelPlanner.com, is floating the idea of $2,000 per person in travel credits backed by the government to get the industry on its feet again following the COVID-19 outbreak.