Keith Urban FaceTimes Fan From Stage During Planet Hollywood Las Vegas Residency
Posted on: July 3, 2023, 11:00h.
Last updated on: July 3, 2023, 11:03h.
One superfan of country crooner Keith Urban who couldn't make his Las Vegas residency got it taken to her living room.
During a segment of the show where the singer kneels on stage to talk to fans in the front row, an Ohio woman asked if he could FaceTime with her daughter. Much to her surprise, he agreed. Much to both of their surprise, her daughter answered the video call.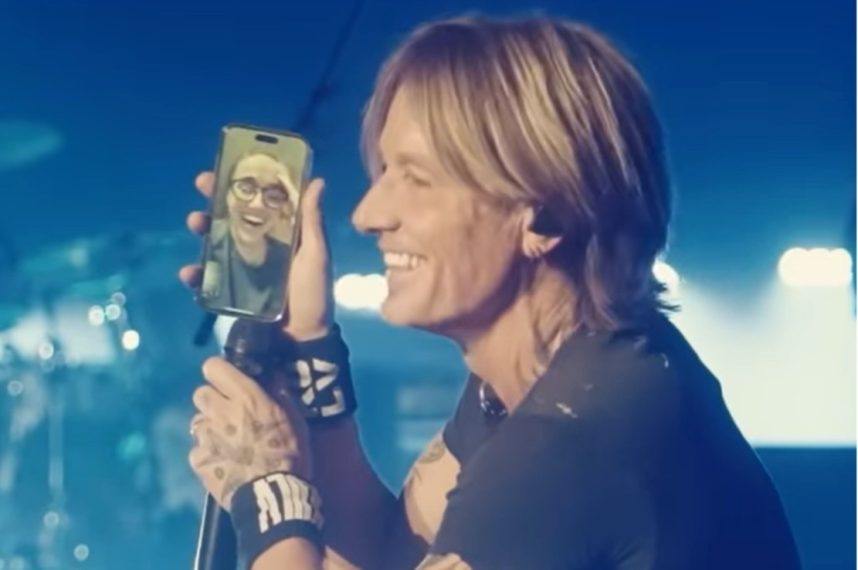 "I was there for this FaceTime call! Lindsay was the cutest on the other end of the line. Love how KU takes time to make fans feel like a part of the show," @nannersest2016 wrote.
Keith and Lindsey Ames, 27, chatted for two minutes on the Zappos Theater stage at Planet Hollywood Resort & Casino, during which he held his wireless microphone up to Lindsay's mom's iPhone so the audience could eavesdrop.
When Urban asked the flabbergasted Lindsay what she was doing, she responded that she was sitting at home on the couch with her boyfriend. At that point, Urban asked to see him. After Lindsay tilted the camera his way for a second, Urban joked that he looked "high as a kite."
Urban posted video of the conversation to his Instagram account. In the comments, hundreds of his fans praised Urban for taking the time out to do something so special for a fan.
Ames herself even chimed in.
"Hands down the greatest FaceTime I've ever received!!!!" she wrote. "Thank you @keithurban for being such a genuine person and taking time out of your job to love on your fans. You have no idea how much that meant to me and my mom!! @bonjoann thank you for getting me on the phone!!❤️‍🔥"
Urban's residency at Zappos Theater in Planet Hollywood runs through Nov. 18, 2023.