Kathy Griffin Casino Performance Schedule Takes a Hit After Trump Video Backlash
Posted on: June 1, 2017, 10:00h.
Last updated on: June 1, 2017, 11:42h.
If you're holding tickets to see Kathy Griffin at any upcoming casino gigs, call in for a refund today. The in-your-face comedienne has had several performances cancelled, following outrage over her now-infamous "severed head" video of President Donald Trump. And that's just the tip of the Titanic iceberg that's hit her career, for about equally devastating effect.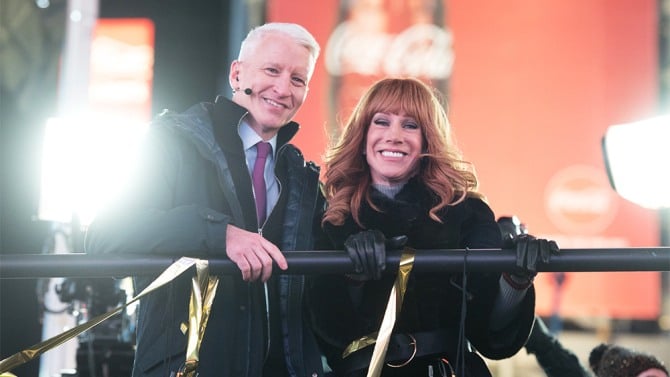 Griffin, whose left-wing political views are no secret, was also fired by CNN from her long-time New Year's Eve in Time Square annual gig after posting the gruesome image this week to social media. In it, she is seen with what appears to be the bloodied head of Donald Trump in her hand, accompanied by a disturbing caption referencing a well-known Islamic terror group.
Hours later, those who do business with her began severing their relationships just as radically.
Bad Gamble
It took less than a day for major casinos, performing arts centers, and commercial sponsors to run like the wind to distance themselves from the global controversy.
The first casino to cancel a performance on her "Celebrity Run-In Tour" was the Route 66 Casino Hotel in New Mexico, which was scheduled to host Griffin on July 22. The Grass Valley Arts Center in California has done the same, also pulling the plug on her June show.
MGM Resorts, which hosted her just last week at the Mirage in Las Vegas (the billboard for the show was still prominent on the 1-15 freeway into town from California as of Wednesday night), said in a tweet that it has "no future shows scheduled with Ms. Griffin," and added that her actions "clearly crosses the line of respect and decency."
Her tour, which is coming to a close, visited numerous casinos along the way, including WinStar World Casino in Texas, the Borgata in Atlantic City, Desert Diamond in Arizona, and Louisiana's Golden Nugget.
Get Off the Pot
But probably her biggest professional loss was her endorsement deal with Squatty Potty, the product that purports to make relieving oneself easier to master. Griffin was summarily relieved of her duties in promoting the unusual and popular product that was introduced on CNBC's Shark Tank after the viral social media debacle.
Squatty Potty CEO Bobby Edwards said the image shared by Griffin was "deeply inappropriate and runs contrary to the core values our company stands for." The company is headquartered in Utah, a largely politically conservative state with many Trump supporters.
Flush that endorsement money goodbye.
Damage Out of Control
Some images cannot be unseen, and this one, despite a makeup-less video apology later shot and posted on her Twitter account, is likely to haunt Griffin for a long, long time. Backlash was so severe, it was even bipartisan, with former first daughter Chelsea Clinton, and even her ex-cohost Cooper, chiming in with their disapproval.
Cooper said he was "appalled," while Clinton said, "It is never funny to joke about killing a president."
Similar Guides On This Topic