Kahnawake Gaming Commission Pulls Licensees Out of US Markets
Posted on: September 27, 2016, 04:00h.
Last updated on: September 29, 2016, 08:33h.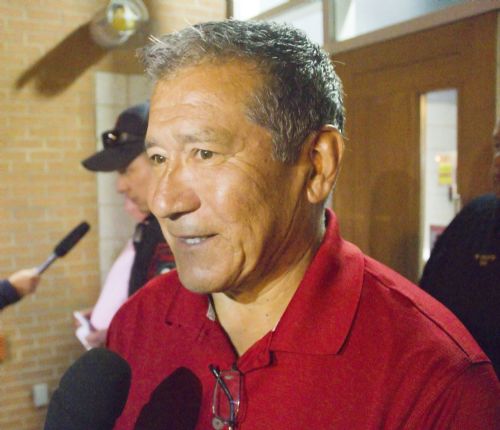 The Kahnawake Gaming Commission has given all its licensees until Friday (September 30) to cease taking any further bets within the United States.
The move follows a period of protracted negotiations with the New Jersey Division of Gaming Enforcement (DGE). Kahnawake had no previous restrictions on the jurisdictions its licensee were permitted to serve.
Kahnawake, or Kahnawà:ke, to give the proper punctuation, was an important early-adopter in the online landscape. It established itself as a licensing jurisdiction as far back as 1999, and in the past, hosted many large US-facing online gambling sites.
These sites ranged from Bovada to InterCasino, the Kahnawake Gaming Commission have also been content to regulate casinos, sportsbooks and poker rooms that cater to gray and black markets alike.
The Kahnawake jurisdiction exists within sovereign Mohawk tribal territory, just south of Montreal, and was established by the Mohawk Council of Kahnawake. The Mohawks believe it is their aboriginal right to offer online gaming, and despite some of their gray operations their legality has never been challenged, by Canada, or any other jurisdiction.    
New York Times Probe
But that record was threatened when, in October last year, the New York Times ran an exposé revealing the extent to which offshore gambling companies have been able to flout US gambling regulations.
As part of its investigation, the newspaper discovered that a company called Continent 8 had been awarded a transactional waiver by the DGE to provide technical services to licensed online gambling sites in New Jersey.
The DGE was unaware, however, that Continent 8 also managed the Kahnawake data center, which meant it hosted dozens of online gambling sites that were unregulated in the United States. The DGE is one of the strictest regulators of gambling in the world. Something had to give.
Working with DGE
But rather than launch legal proceedings against a jurisdiction with whom it had already made strides to foster cooperation, the DGE opted to talk it out.
"The Council and the Commission have had a direct and productive dialogue with DGE over the past several months," said KGC Chairman Mark Jocks, in a press release, issued Monday. "We understand the DGE's concerns about online gaming sites operating in New Jersey and elsewhere in the US without being properly authorized by a regulatory body in those jurisdictions."
"The DGE understands and respects Kahnawake's significant accomplishments in the online gaming industry over the past 17 years, grounded on the exercise of Mohawk jurisdiction," added Grand Chief Joseph Tokwiro Norton.
"We consider the strengthening of our working relationship with the DGE to be a positive development for our respective jurisdictions, and for the online gaming industry."
Some of Kahnawake's biggest brands include gaming sites RiverBelleCasino, GamingClub, JackpotCity, and RoyalVegasCasino.