Portsmouth Judge Criticizes Prosecution Delays in Rivers Casino Embezzlement Case
Posted on: November 2, 2023, 10:10h.
Last updated on: November 2, 2023, 04:22h.
Portsmouth Circuit Court Judge Douglas Ottinger didn't mince words in expressing his frustration with state prosecutors for their seeming inability to ready their case against two plaintiffs charged with embezzling money from Rivers Casino.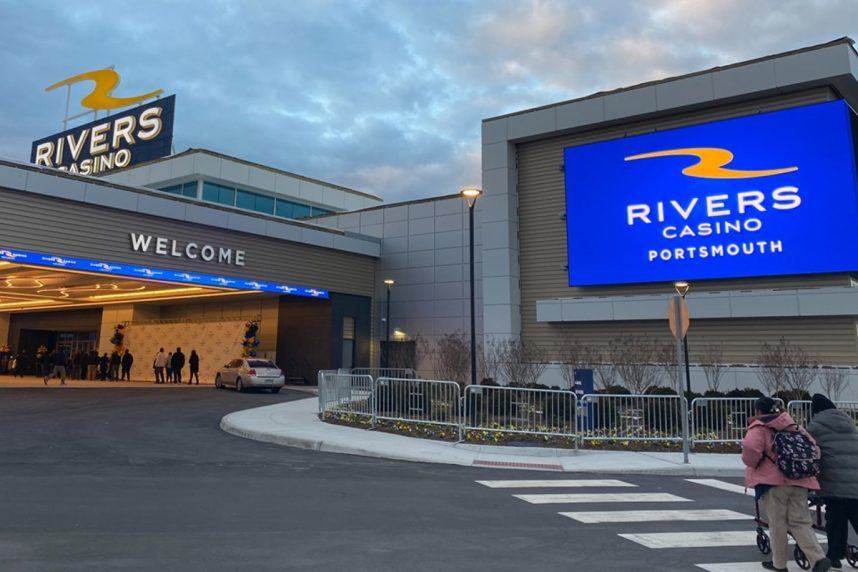 Rivers Casino Portsmouth opened on Jan. 23, 2023. The casino made history by being the first licensed, permanent casino to open in the Commonwealth.
Soon after the casino owned and operated by Chicago-based Rush Street Gaming welcomed its first guests, management detected an embezzlement scheme allegedly orchestrated by two of its newly hired workers. Rivers Portsmouth security allegedly spotted employees Marcus Baker, 36, and Joshua Thompson, 29, stealing money from the casino. Baker and Thompson, state prosecutors allege, worked in the casino's count room where large amounts of cash are tallied and reported.
Law enforcement said its investigation determined that Baker and Thompson pocketed some of the cash during their shifts. Court records show prosecutors believe the duo stole nearly $14K in cash from the casino.
The state brought charges against Baker and Thompson in July. Each has been charged with a single felony count for embezzlement of funds worth more than $1,000.
Frustrated Judge
During Wednesday's preliminary hearing on Baker and Thompson's cases that are being tried together, attorney Lynette Hill, who is representing the state in the Portsmouth General District Court, told Ottinger that the commonwealth is struggling to assemble witnesses.
Ottinger said he received a letter from one of the state's witnesses who said she was afraid to testify in the case. The witness reportedly told the judge her calls to Hill weren't returned.
Who would blame her? You have to do better than this," Ottinger told Hill, as first reported by WAVY News. "This blows my mind as a former prosecutor. Don't you have investigators?"
Ottinger said there's no reasonable explanation for Hill's shortcomings.
"We know where the witnesses are. It's two exits down the highway from here," the judge said of the casino.
Hill is a deputy attorney in Portsmouth Commonwealth Attorney Stephanie Morales' office. Morales issued a statement in response to Ottinger following the Wednesday preliminary hearing.
This office has very clear directives for attorneys and support staff that are strictly adhered to regarding communication with witnesses in all cases. Multiple attempts were made to reach the witness, but they were unsuccessful. Still, our efforts have not ceased," the statement read.
"This office remains committed to prioritizing justice by holding individuals accountable while protecting witnesses and ensuring the safety of our citizens," the release concluded.
Case Postponed
Ottinger is giving the Portsmouth prosecutors about two months to assemble their witnesses against Baker and Thompson. The lawsuit's next preliminary hearing is now slated for Jan. 5, 2024.
Baker and Thompson were both released on their personal recognizance.
Rivers Casino Portsmouth has won about $183.7 million off of gamblers this year. As of September 30, the casino offered 1,461 slot machines and 81 table games. Rivers additionally has a BetRivers Sportsbook.