JPMorgan Gambling Addict Broker Gets Just Five Years for $22 Million Embezzlement
Posted on: March 9, 2016, 07:34h.
Last updated on: March 9, 2016, 07:59h.
Former JPMorgan Chase broker Michael Oppenheim, who spent over $22 million of his clients' money chasing his gambling losses, was sentenced to just five years in prison by a US District Judge this week.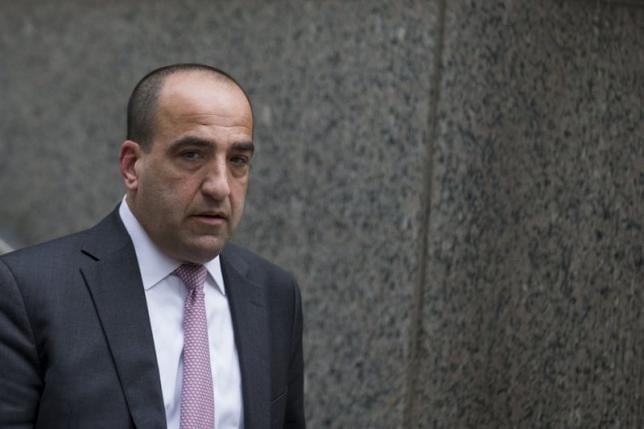 Judge Analisa Torres went easy on the defendant in the light of his apparent remorse and determination to battle his gambling addiction, which was exacerbated by the birth of a disabled daughter, the court heard.
"I am cognizant that gambling is a mental disorder which is aggravated during periods of stress and depression," said Torres, in rejecting the ten-year sentence requested by the prosecution.
"I recognize that what I did was horrible," Oppenheim said prior to sentencing. "I always thought I was one or two trades away from fixing everything. For me, one bet is one too many. If I were not in the grips of this addiction, I would not have stolen any money."
He claimed his brain had been "hijacked" by gambling addiction.
Hide and Seek
Oppenheim, who at one point managed 500 clients and had access to almost $90 million in funds, pled guilty last November to four counts of wire fraud, and one count each of embezzlement, securities fraud, and investment adviser fraud.
The court heard that he had covered up the embezzlement by doctoring his customers' account statements as he moved funds from one account to another, playing "hide and seek" with customers' money, according to the FBI.
Oppenheim's lawyers said he began betting on NFL games as far back as 1993. After losing a six-figure sum, he began to steal from clients to cover his mounting losses. Eventually, he moved on to options trading, where he once lost $2.7 million in only one day, in a high-risk effort to break even.
"Judge, I am ashamed of my conduct," he said during trial. "I wish I would have been caught sooner."
Financial Fraud: The Wide Variance in Judicial Sentencing
Fraudsters and money go together like peanut butter and jelly, but how their legal punishments are doled out seems to vary enormously. We take a look here at a few of the most infamous in recent American history, and who got a lifetime vs. less time vs. much less time.
Bernie Madoff
Bernie Madoff was one of America's top stockbrokers, investment advisers, and financiers until it turned out that the asset management unit of his firm was nothing but a monumental Ponzi scheme. He has the dubious honor of having masterminded the biggest financial fraud in US history, amounting, when all said and done, to the theft of almost $65 billion, including from nonprofits and seniors.
 Sentence: 150 years
Scott Rothstein
Scott Rothstein was a high-flying, ostentatious Florida lawyer, philanthropist, and political donor. He was also one of the biggest Ponzi scheme operators in history, conning investors out of $1.2 billion to fund his ostentatious and over-the-top lifestyle.
Sentence: 50 Years
 Nick Leeson
Leeson was a "rogue" derivatives trader whose fraudulent, reckless stock market maneuvering resulted in $1.4 billion in losses. His actions reportedly triggered the collapse of Barings, Britain's oldest merchant bank. He was the subject of a 1999 movie, Rogue Trader, starring Ewan McGregor.
 Sentence:  Six-and-a-half years
Jordan Belfort
In 1999, Jordan Belfort pled guilty to stock market manipulation and running a penny-stock scam. His rise to wealth was immortalized by Leonardo DiCaprio in Martin Scorsese's The Wolf of Wall Street. He is now a motivational speaker.
Sentence: 22 months