Jay Leno Reveals His OTHER Hobby-Related Injury Before Switching Las Vegas Resorts
Posted on: January 27, 2023, 02:27h.
Last updated on: January 27, 2023, 03:35h.
Former Mirage headliner Jay Leno thought his days of maiming himself while engaged in a hobby were behind him. On Nov. 12, he famously received second-degree burns on his face and upper body when the engine of one of his rare vintage cars burst into flames while he tinkered with it in his garage.
He had just made a nearly complete recovery from those injuries when the universe reminded him that he still rides a motorcycle.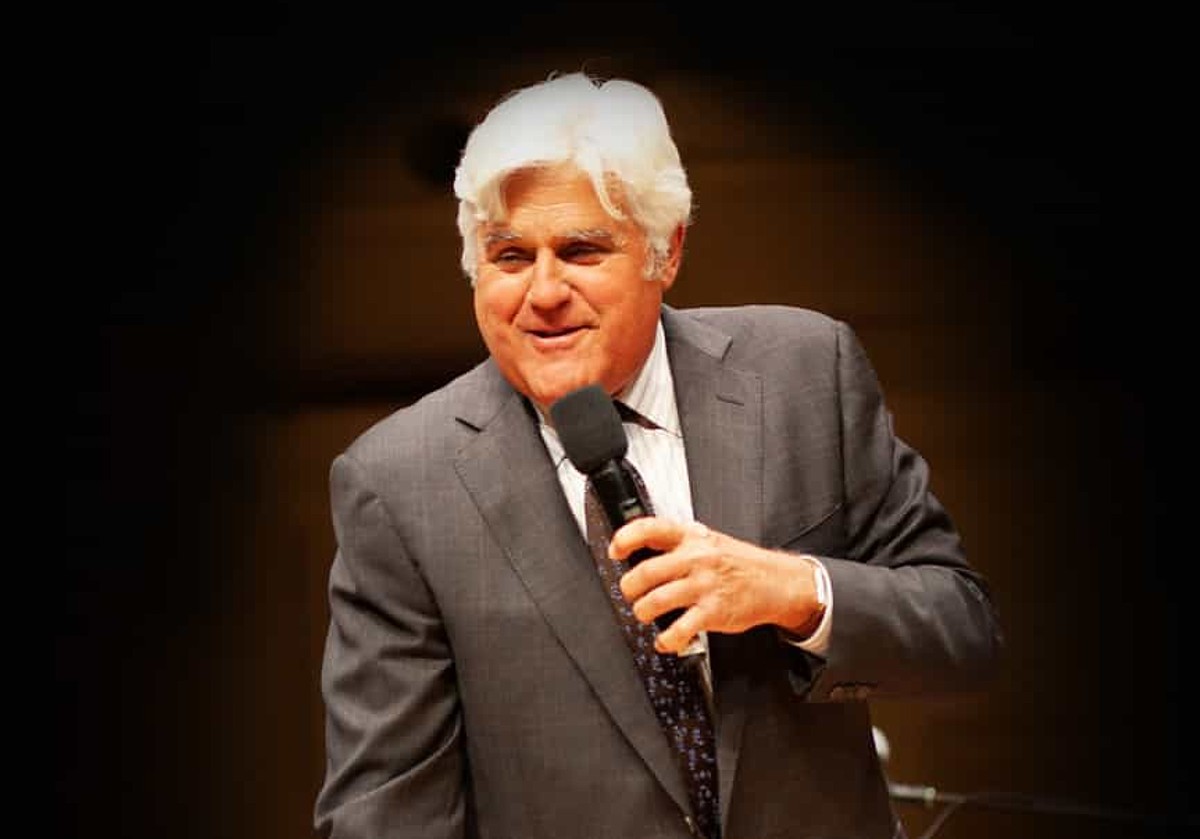 On Jan. 17, Leno, 72, was riding a vintage 1940 Indian model when he noticed the smell of leaking gas. So he turned off the road and into a parking lot to assess the situation. But the situation got much worse, because the owner of the lot had strung a thin wire across it, with no warning flag attached.
Leno flew off his bike, breaking his collarbone, two ribs, and both kneecaps.
"But I'm OK!" Leno told Las Vegas Review-Journal gossip columnist John Katsilometes. "I'm OK, I'm working. I'm working this weekend."
Kats was gifted the scoop about Leno's wire injury while interviewing him about his fire injury. According to Leno, he hadn't mentioned the newer one to anyone yet, and the media hadn't discovered it.
"You know, after getting burned up, you get that one for free," Leno joked. "After that, you're Harrison Ford, crashing airplanes."
Encore For Leno
Leno is one of an elite handful of regular Mirage Las Vegas headliners – a list that also includes Ray Romano, Tim Allen, and Bill Maher – who find themselves at a crossroads since the Mirage is no longer owned by MGM Resorts International. It is about to undergo a top-to-bottom redo before becoming Hard Rock Las Vegas in 2024 or 2025.
Romano and Allen are apparently sticking with the Mirage for as long as they can, both booking spring dates. But Maher has switched performance spaces to the MGM Grand. And Leno, who performed at the Mirage for 15 years, may be mulling a separation from the MGM mothership entirely. He performs for one night at the Encore Theater Wynn on March 31. It will not only be his first Vegas appearance since his fire and wire injuries,  but also at Wynn Las Vegas.
He told Kats he was impressed with Encore Theater while in town hosting the Concours d'Elegance car show at the Wynn last October.
"I saw that theater and said, 'I'd love to play here,' and just made the call," Leno said. "It worked out well. The great thing about Vegas is the lights, the sound, it's all a given. It's done right. You play some gigs, like the Holiday Inn in Chicago, and it's, 'Hey, everybody WOOOOP! WOOOOP!' In Vegas, you have a high level of professionalism from the crews, and everybody. It's really cool."