Japanese Gamblers Spend $200 Billion Per Year on Pachinko, But Figures Fail to Tell the Whole Story
Posted on: July 29, 2018, 12:00h.
Last updated on: July 27, 2018, 06:40h.
Japan's pachinko industry has been in decline since its mid-2000s heyday, but while the country braces itself for the advent of an international casino industry, new figures suggest its favorite homegrown gambling pursuit is still raking in the cash.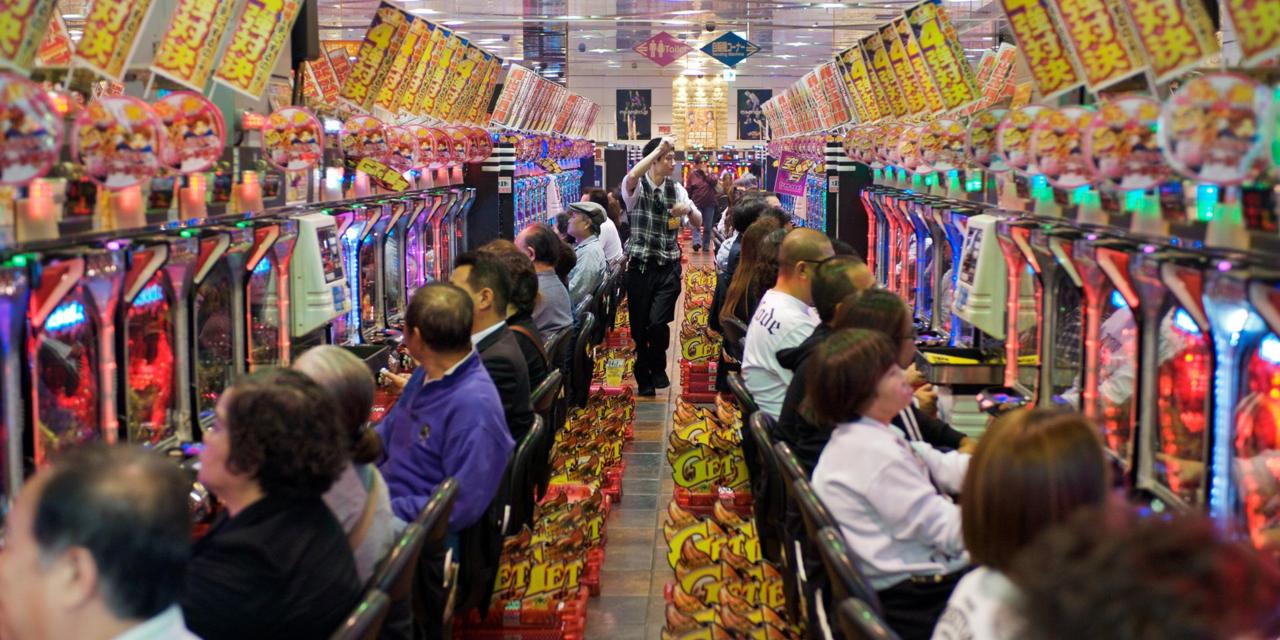 Business Insider said this week that Japanese citizens gamble $200 billion per year in the country's pachinko parlors.
The machines are noisy colorful pinball-slot hybrids, the object of which is to fire silver ball bearings into a central scoring hole to trigger a jackpot and often extra mini-games, ultimately ending up with more balls than you started with.
Recent reports suggest the number of active pachinko players has dropped from 30 million in 1994 to just 9.4 million today. But Business Insider notes those players are still spending more than the entire GDP of New Zealand on their obsession with trapping silver ball bearings.
It also asserts the $200 billion figure is 30 times the annual gambling revenue of Las Vegas, which is true but a false comparison.
Inflated Market
Nevada's casino industry reports gross gaming revenue, which is the amount the casinos keep before taxes, salaries and other expenses are paid, but after winnings are returned to players. This is different from the amount spent by gamblers in Nevada, which can only be guessed at.
The University of Nevada, Las Vegas estimates that in 2007, when casino gambling was at its peak in Nevada, gamblers wagered around $171 billion, with the casinos keeping $12.8 billion, or 7.49 percent, as gross gaming revenue.
Pachinko "revenue" is dictated by sales alone, which grossly distorts the size of the market. If we knew the house edge in pachinko, it would be possible to extrapolate the industry's gross gaming revenue, but there lies the problem.
Traditionally, pachinko has been classed not as a gambling game but an "amusement" — like fairgrounds attractions — which has helped the industry escape regulatory scrutiny and the requirement to publish its payout percentages.
Parlors Closing Across Japan
In 2006, Hiroshi Morisu, a Japanese-Australian professional gambler, said in a Japan Times article he believed the pachinko parlors' edge ranges from 8 to 50 percent, "depending on how ethical they are."
To maintain the illusion that they are not gambling arcades, balls captured by players are exchanged for cheap trinkets inside the parlors, which are then swapped for cash elsewhere.
Despite its impressively distorted figures, pachinko's decline is set to continue. The advent of casinos has put the issue of problem gambling high on the agenda in Japan, which has at last brought the industry into the harsh light of regulatory scrutiny. In February 2017, the government brought in measures to cut the maximum prizes on the machines in an effort to combat gambling addiction.
Meanwhile, the millennial generation appears to have little interest in pachinko — it would rather play esports. Tokyo-based Yano Research Institute (YRI) found that an extraordinary 177 pachinko companies went bust last year, or over five percent of all operators. And there's no escaping the fact that the pachinko-playing population is getting older.
Latest Casino Stocks:
Retrieving stocks data...
Retrieving stocks data...
Retrieving stocks data...
Retrieving stocks data...
Retrieving stocks data...