Japan National Diet Expected to Focus on Social Issues Relating to Integrated Resorts Bill
Posted on: April 12, 2017, 04:00h.
Last updated on: April 12, 2017, 01:13h.
Japan's National Diet is in the process of coming to terms on regulatory specifics on its recently passed integrated resorts bill, legislation that will legalize commercial gambling in the Asian country, and the statute's social impacts are thought to be of utmost concern.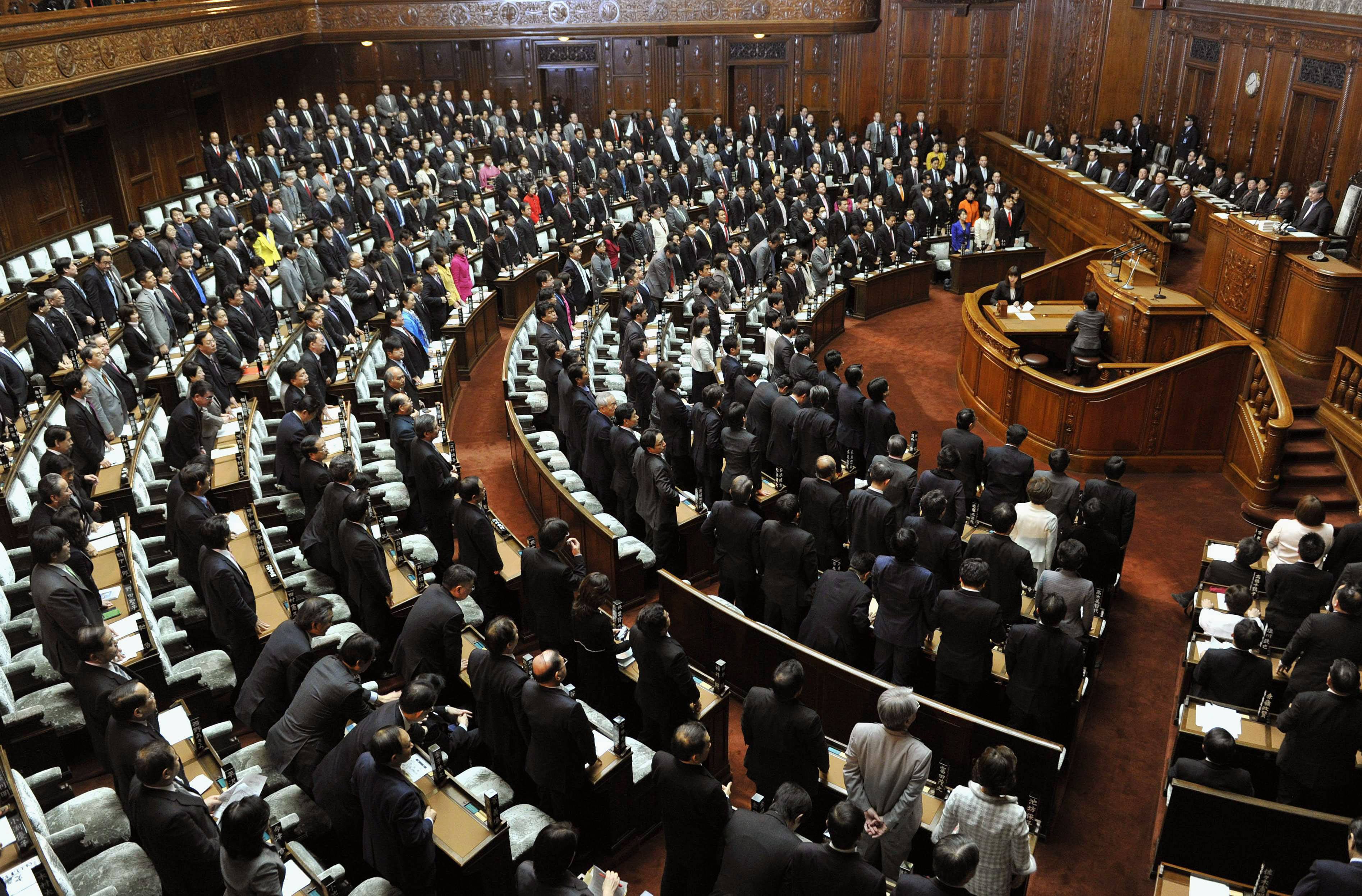 Union Gaming, an advisory firm focused on the global gaming industry with offices in Las Vegas, New York, Hong Kong, and Macau, released a note this week covering the Japan gaming market. The group says the National Diet, Japan's legislature, will likely focus on potential social problems generated from the implementation of up to three casinos.
Union Gaming Analyst Grant Govertsen says he expects the Diet to present a picture to the public showing that its primary focus are the affects of gambling liberalization.
"At least in public, we would expect much of the focus to remain on the social aspects (problem gambling)," Govertsen explained. "Behind the scenes, we would expect the relevant details to be hashed out, including number and locations of licenses, tax rates, etc."
So Far, So Little
Japan's government, at the bequest of Prime Minister Shinzo Abe who wants to make the country a more tourism-friendly destination, passed its casino bill last December. The approved legislation, however, called for the Diet to develop specifics of the integrated resorts in a second bill.
That work began earlier this month in Tokyo, and the finished product is expected sometime this fall. And while the package will need to cover everything from upfront licensing fees and tax rates, to curbing potential problem gaming and preventing criminal activity like money laundering, few details have been leaked.
What is known, or at least anticipated, is that the country will follow the regulatory standards found in Las Vegas and Singapore.
Coming to terms on regulating casino resorts is anticipated to be a massive undertaking. The Diet is considerably larger than the United States Congress, as the legislative arm consists of 475 members of the House of Representatives, and 242 House of Councilors.
No Go on Pachinko
When Japan finalizes its second casino bill, the country could authorize as many as three casinos. The cities with the best odds of landing a resort, according to Union Gaming, are Tokyo, Yokohama, and Osaka.
Gaming companies around the world are licking their chops at the thought of landing one of the coveted licenses. Casino operators like Las Vegas Sands, MGM Resorts, Galaxy Entertainment, and Melco Resorts (formerly Melco Crown) have all made public declarations saying they're willing to spend $10 billion in Japan.
But as for the "little guy" already operating in Japan, the rumor is that company will be left out.
Dynam Japan Holdings, a company headquartered in Hong Kong, currently operates 444 pachinko halls in Japan. The mainly recreational arcade games are wildly popular in the country, but aren't expected to be additionally liberalized to include higher betting in the Diet's casino bill.
Dynam's good standing with Japan could make the company an attractive partner for a larger, more internationally known casino resort conglomerate. But Union Gaming thinks their time will come if Japan further expands gambling through regional casinos in smaller cities at a later date.