Japan Casinos Take Priority as Diet Opens for 2018, Abe Frames as Key Element to Build Tourism
Posted on: January 23, 2018, 12:00h.
Last updated on: January 23, 2018, 11:32h.
Japanese Prime Minister Shinzo Abe addressed the Diet on Monday with a speech that hinted that passage of Integrated Resorts Implementation Bill (IRIB) will be given high priority. The bill would create a regulatory framework for Japan's casinos, and Abe said the move toward building them would advance Japan as a "tourism-oriented" country.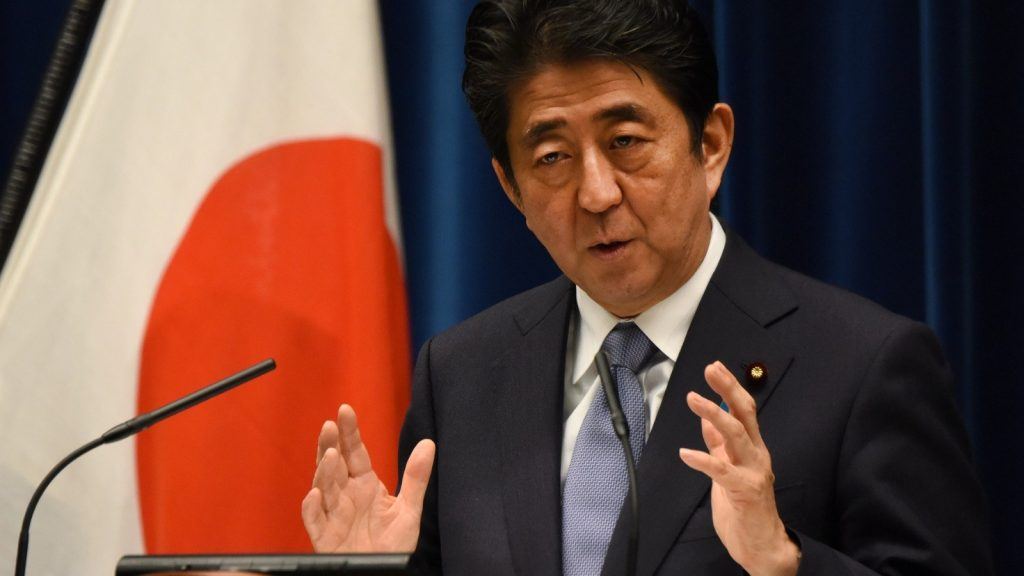 The legislative process in Japan was hindered late last year by Abe's decision to call a strategic snap election in October, at a time when his popularity had rebounded from an all-time low over the summer and opposition was in disarray.
The calculated gamble paid off, and the ruling coalition's landslide victory, which gave it a super-majority in both upper and lower houses, should mean it can pass legislation this year with little resistance. That's good news for IRIB, which is expected to be submitted to lawmakers for scrutiny in March.
Details, Details
The Diet voted to legalize integrated resorts at the end of 2016, a long-sought-after goal of Abe and his Liberal Democratic Party. But the decision was quickly criticized for being pushed through too fast and without due debate. IRIB seeks to address that by constructing a carefully thought-out framework for regulation, as well as protections for problem gamblers.
Before IRIB can be considered, the "Basic Bill on Gambling Addiction Countermeasures" will need to be passed by the Diet, but observers believe IRIB is still on track to pass in the 2018 legislative session, which runs through to June 20. Failing that, it would be passed during a so-called "extraordinary" session in the fall.
That means we could see the first integrated resorts up and running by 2024. But in the meantime, the groundwork has been set, with prefectures throughout Japan having begun the RFI (requests for information) process as they seek to become hosts to the new casinos.
Learning from Past Mistakes
Meanwhile, gaming operators are chomping at the bit to gain a foothold in what is likely to become one of the biggest casino markets in the world.
Last week, Caesars announced it had formed a heavyweight advisory committee that includes former US Senate Majority Leader Tom Daschle and former US Trade Representative Charlene Barshefsky to maximize its chances of procuring a license.
Caesars missed out on Macau after the former Portuguese enclave opted to demonopolize its casino market in 2001, only to watch it grow into the biggest gambling hub in the world. Had Caesars diversified into Macau, it would have been better positioned to weather the economic downturn of 2008, which left it billions in the red.
The newly reorganized Caesars is determined not to make that mistake again.