James Packer's New $200 Million 'Giga-Yacht' Ready for Maiden Voyage — And It's Bigger than Steve Wynn's
Posted on: April 15, 2019, 07:14h.
Last updated on: April 16, 2019, 07:18h.
They say money can't buy happiness, and billionaire casino mogul James Packer's recent descent into the doldrums would seem to attest to that.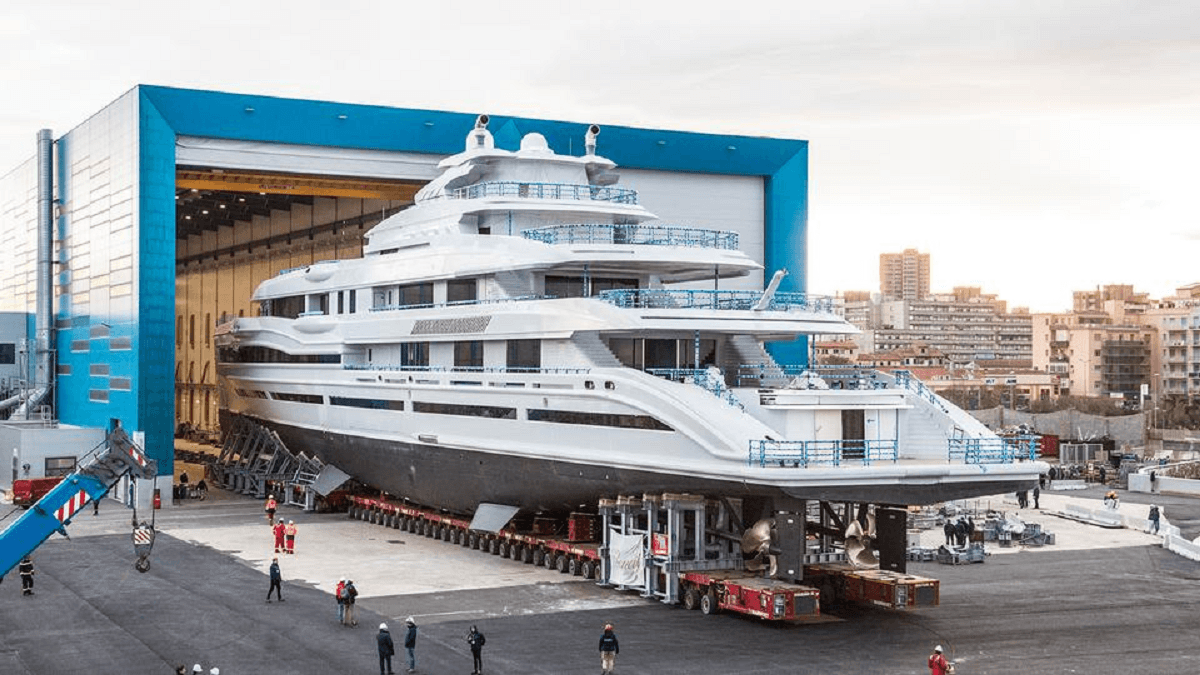 The tycoon resigned from the Crown Resorts board last year, citing "mental health reasons," and is reported to be in LA recuperating from depression and anxiety and becoming ever more reclusive.
So, it's hard to say whether the unveiling this week of his $200 million "giga-yacht" — which has been four years in the making — will rouse Packer's spirits or become just another expensive thing he has to worry about.
Reasons to Be Cheerful
Are billionaires neurotic about the length of their yachts? At 354 feet, Packer's new vessel is described only as "one of" the biggest private boats in the world.
But at least it's a good 50-feet longer than Steve Wynn's yacht, whose former company, Wynn Resorts, launched a $7.1 billion bid to acquire Crown Resorts last week, before withdrawing the offer because details of the bid were leaked prematurely to the press.
Wynn's vessel, "Aquarius," is described, disappointingly, only as a "mega-yacht," a notch down on a giga-yacht.
What is for sure is the new boat will fill a big yacht-shaped hole in Packer's life. Last year, he put his 180-foot yacht on the market for $65.7 million, reportedly because it was "too small."
Meanwhile, the Sydney Morning Herald reports the construction of the new boat has been fraught with difficulties, delays, and cost blowouts, and reportedly cost Packer one of his best friends – his so-called "Minister of Fun," Matthew Csidei, who was charged with overseeing the process. Apparently, they no longer speak.
Because it's not easy to build a giga-yacht. If it were, everyone would be doing it, including Steve Wynn.
We're Going to Need a Bigger Boat
This one features a cinema (standard for a giga-yacht), a large heated swimming pool, a five-foot fire-pit "for toasting marshmallows," over 3,000 feet of outdoor deck space, and storage for up to eight jet skis.
It's also built for long distance. The 345,000-litre capacity tank means it can travel 6,500 nautical miles at 14 knots without the need to refuel.
The yacht is apparently named EJI, the first initials of Packer's children: Indigo, Jackson, and Emmanuelle. Built by Benetti in Livorno, Italy, EJI was officially launched in a ceremony hosted by the shipbuilder last week and is expected to be ready for Packer to clamber aboard in June.
The interest in Crown Resorts from Wynn, and now also reportedly Genting and Hard Rock, suggests a sale is in the offing, which could allow Packer to escape the stressful, cutthroat world of business once and for all and sail off into the sunset with billions in his pocket, hopefully with a relieved smile on his face.