James Packer Rejoins Crown Resorts Board as Company Remains in Crisis
Posted on: January 10, 2017, 04:00h.
Last updated on: January 10, 2017, 03:20h.
James Packer is returning to Crown Resorts, the Australian gaming and hospitality conglomerate he founded in May of 2007.
The billionaire will serve on the company's board of directors, and as the largest shareholder of Crown, is shaking up the executive roster following multiple turbulent months for the Southbank-headquartered group.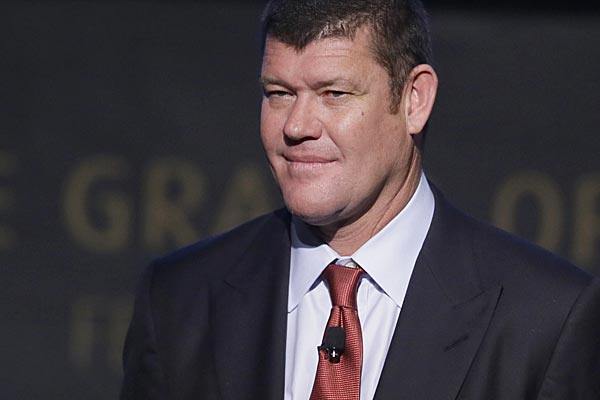 Packer's longtime business confidant John Alexander, who currently serves as Crown's executive deputy chairman, is replacing Executive Chairman Robert Rankin effective February 1.
Rankin will also step down as CEO of Packer's Consolidated Press Holdings (CPH), the private corporate arm of the Packer family. He will, however, remain a director of Crown Resorts and continue to sit on the board.
In a statement, Rankin and Packer called the decisions "amicable."
"Rob is a world-class chief executive who has done a very good job at CPH and Crown," Packer explained in a statement. "This realignment of corporate priorities, which Rob strongly endorsed and drove . . . made this conversation, like all our conversations, straightforward."
Unmade in China
Crown Resorts is in the midst of doing substantial damage control for not only its brand, but also its employees. In October, China detained 18 of its staffers on charges of committing gambling crimes in the country.
One of those apprehended is Jason O'Connor, a Crown executive who oversees the casino company's international VIP efforts. He remains in custody and is being held in a Chinese prison.
Crown began construction on a $1.5 billion casino resort in Barangaroo, Sydney, last fall. The project was approved on conditions that the gambling venue wouldn't market to Australians, but international high rollers, also known as "whales."
That business strategy was quickly deemed unsound, as People's Republic President Xi Jinping launched an attack on not only Macau catering to Mainland China's wealthy elite, but also non-domestic operators advertising to Chinese citizens.
Global casino resorts are permitted to market to Chinese residents their non-gaming attractions, but are banned from organizing large travel groups to international destinations.
Man With a Plan
Fresh off his split from Mariah Carey, who caused her own headlines for her dismal New Year's Eve "performance," Packer is ready to get back to work and save Crown. Earnings and the company's stock price have plummeted since the 18 arrests, but the company's founder says he has a blueprint for revitalization.
Talking with the Australian Financial Review, Packer says his top priority is "managing through the whole China situation" in a respectful manner. The next step would be to make Crown a "more lean and focused" organization.
Part of that mission has already been realized after Crown sold down its stake in Melco Crown Entertainment, its joint venture with Melco International Development. Melco Crown owns a 60 percent interest in Studio City Macau, and owns City of Dreams and Altira Macau.
Packer also discussed his wishes to expand Crown's gaming portfolio to online channels, see the Sydney casino completed on time and on budget, and grow earnings for shareholders.
Transacted on the Australian Securities Exchange, shares of Crown are trading today around AUD$11.58 ($8.54). In August, the price was over $10.30.