Jack Cleveland and Cincinnati Casinos Building Electronic Gaming 'Arenas' Targeting Younger Crowds
Posted on: January 23, 2018, 05:00h.
Last updated on: January 23, 2018, 01:58h.
Jack Cleveland and Jack Cincinnati casinos are making substantial bets on the millennial.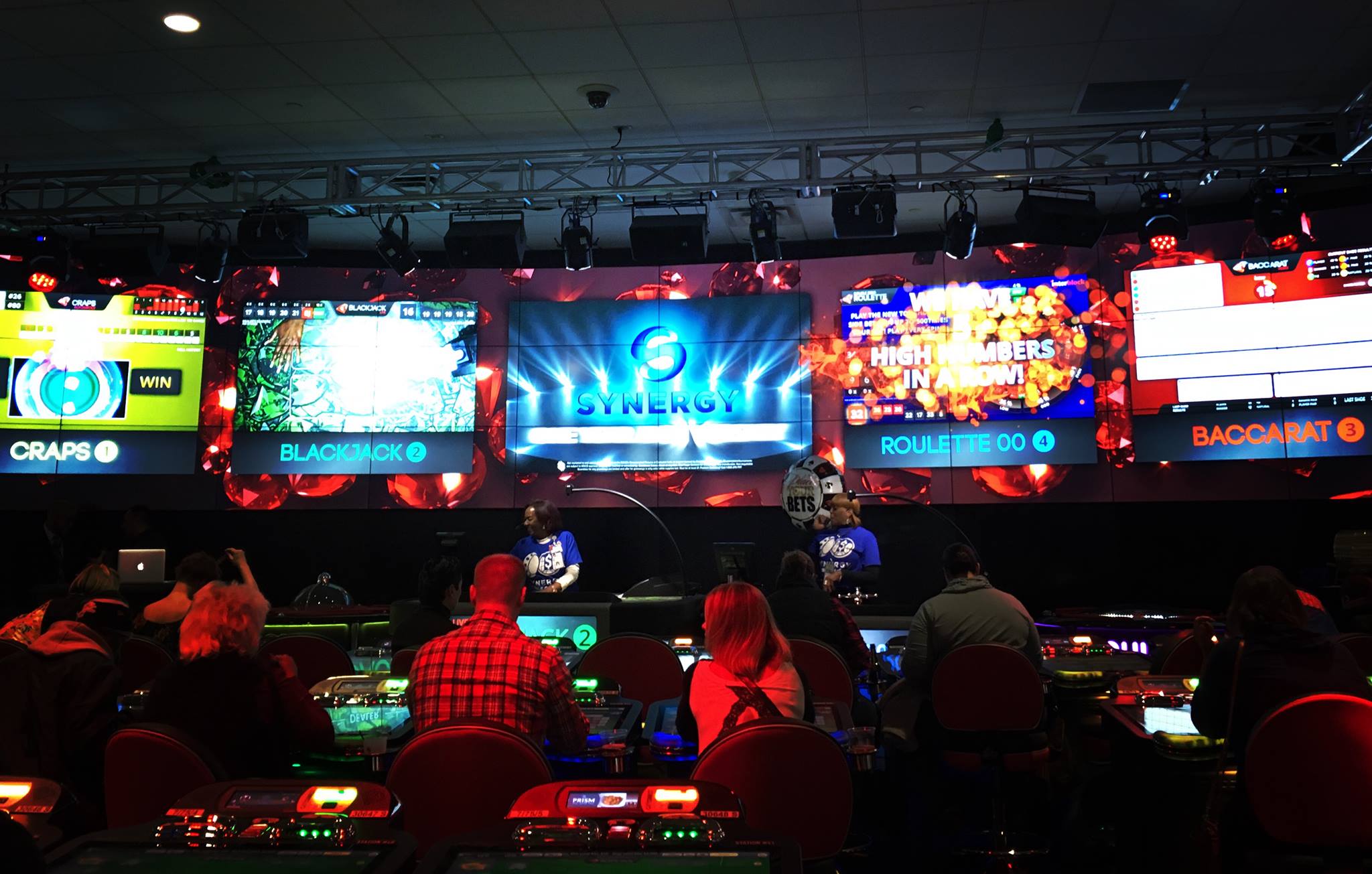 This week, Jack Entertainment, parent company to the two Ohio casinos, announced a self-described "revolutionary electronic table games arena" at both properties. The 2,000-square-foot spaces will each feature 28 electronic play stations that offer a variety of games including roulette, craps, blackjack and baccarat.
The gambling positions will be configured in a stadium-style arrangement that all face a video wall. The arenas will feature lighting not unlike what one might find in a city nightclub, plus a live DJ on the weekends. Players can gamble individually or socially.
The goal, of course, is to get younger crowds inside the casinos. The electronic gaming arena debuted at Jack Entertainment's Greektown Casino Hotel in Detroit in late 2016.
Jack Entertainment Chief Innovation officer Brian Eby said in a press release that the arena has been a success in Detroit, and bringing the spaces to the company's Ohio casinos will create "another level of excitement."
The Jack Cleveland and Jack Cincinnati arenas will not replace any slot machines or table games, but utilize vacant floor space. Jack Entertainment, a private company, did not reveal the cost of building the two gaming arenas.
Jack Looks to Jack Revenue
Jack Entertainment was acquired by Rock Ventures, the holding company of billionaire Dan Gilbert, who owns Quicken Loans and the NBA Cleveland Cavaliers, in 2016. The takeover came as a result of recent casino revenue declines at the properties.
Since Gilbert's acquisition, things have remained the same in Cleveland, but better in Cincinnati.
Jack Cleveland generated adjusted gross gaming revenue of $203.6 million in 2016. That number fell to $201.4 million last year, a one percent loss. Jack Cincinnati saw its revenues climb 4.6 percent during the same two-year period from $189.2 million in 2016 to $197.9 million last year.
Skillfully Designed
Casinos across the country are looking for ways to get millennials onto their gaming floors. The generation has shown much less interest in simple games of chance like slot machines, prompting some operators to test skill-based gaming products.
The innovative tables and stations combine elements of skill with chance, but the devices haven't exactly overwhelmed the casino industry. Caesars executive Melissa Price admitted that the social skill-based games targeting millennials "was a big learning experience."
Slot machines still remain king, according to the recently issued Nevada Gaming Abstract. Slot machines accounted for over 63 percent of gaming revenue in Clark County, home to Las Vegas, in the last fiscal year.
Jack Entertainment seems to be proceeding in a more careful manner.
The gambling arena space combines visual and audio concepts that might be better designed to entertain the millennial. When asked by Pew Research Center what makes their generation unique, 24 percent of millennials answered "technology use." Music and pop culture was next at 11 percent.
The electronic gaming arenas Jack Cleveland and Jack Cincinnati will soon house seemingly harmonize those two mantras with traditional gambling formats.