25-year-old Iowa Casino Industry in Good Health, says Regulator
Posted on: July 12, 2016, 04:26h.
Last updated on: July 12, 2016, 04:26h.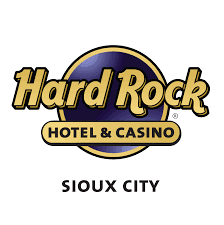 Iowa's casino industry is 25 years-old this year, and it marked the occasion with an annual report this week that pointed to signs of growth and market stability.
The state's 19 state-licensed operations posted a modest increase of $21.6 million in the 2016 fiscal year, with total revenue of $1.437 billion, according to report published this week by the Iowa Racing and Gaming Commission. Profits, meanwhile, grew 1 percent across the industry.
It hasn't always been plain sailing for Iowa in the years since the global economic downturn shook the casino industry in the US to its core. 2013, however, produced an all-time industry high for the state's casino segment, with revenues of $1.466 billion, and the last financial year was not far too behind.
But while eight casinos reported revenue gains, ten still posted year-to-year losses, including several in Council Bluffs, while the state's single remaining racino, the Prairie Meadows Racetrack & Casino in Altoona, experienced a $3.5 million decline.
Expectations Exceeded
But according to gaming commission administrator Brian Ohorilko, the results have exceeded expectations at a time when casinos in other states are struggling.
"What we're seeing in Iowa is a very stable gaming market, very predictable," said he told the local Globe Gazette.
Ohorilko also praised the segment's successful adoption of increased non-gaming amenities in recent years.    
"What the commercial casinos are doing in the state is impressive to continually improve their facilities and provide a variety of offerings beyond just the gaming floor." Ohorilko said. "As the economy has at least stabilized better and perhaps is improving a bit, I'm very encouraged to see this improved environment," he added.
Strong Results for New Casinos
The jewel in Iowa's Crown, however, was new the Hard Rock Casino Resort in Sioux City, which replaced the Argosy Sioux City Riverboat in 2014. The Hard Rock posted revenue gains of $13.1 million in its second full year of operations. The state's newest casino, Wild Rose Casino in Jefferson, reported revenues of $26.9 million for just under a full year's accounts.
Iowa was rebounding from the 1980s Farm Crisis that devastated the economies of rural communities across the Midwest when, in 1989, its legislature passed a law to legalize casino gaming on riverboats. Since then the state has collected more than $6 billion in tax revenue from its casino industry.
Casinos are also required to partner with non-profit organizations, with a portion of their profits going to good causes. The Argosy lost its license in 2014 when its charitable efforts were found to be wanting.   
Most Read