Investors Sweat as Macau's Impossibly Opulent 13 Hotel Misses Opening Date
Posted on: August 6, 2017, 10:00h.
Last updated on: August 5, 2017, 11:23h.
Thirteen, in Chinese culture, is actually a lucky number, but for the 13 Hotel, the western interpretation is proving to be more apt.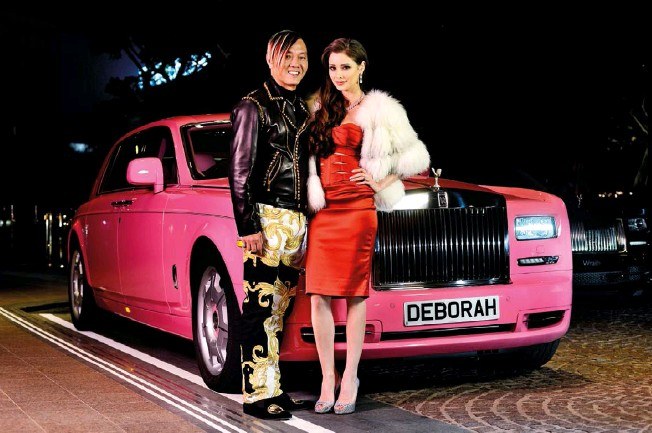 Luck is all about timing, of course, and the flamboyant investment banker Stephen Hung's dream of building a palace to ostentatious wealth came at exactly the time that China's Communist government launched an unprecedented crackdown on displays of ostentatious wealth. Talk about a bad break.
Envisaged as a homage to Louis XIII's opulent baroque tastes, Hung sought to build the "Palace of Versailles in Macau," a hotel casino exclusively for the super-rich.
Having sought $1.2 billion in investment for the project, 13 Hotel was supposed to open on Monday (July 31), but it didn't.
Licensing Woes
That opening date was a condition for a $384 million loan from the Bank of Communications Company. Bloomberg said this week that despite several share placements to raise money, as well as "a number of loans," 13 Holdings still faces a funding shortfall of about $400 million.
Even if it had been in a position to open on Monday, it does not yet have a gaming license and would have only been able to function as a hotel.
But without a casino downstairs, it would hardly be able to justify the $1,500-a-night price tag (entry-level) for the rooms, even if they do some with marble Roman baths for eight and a custom red Rolls Royce.
The problem for 13 is that licensing regulations have tightened since the crackdown. Meanwhile, Macau has pivoted towards the mass market and regulators are unlikely to look favourably on a prospective operator that goes against the grain.
Investor Jitters
13 has not pivoted, although it should have, says Ben Lee, of Asian gaming consultancy, IGamiX.
"This hotel was exceptional in that it was positioned in the ultra-stratospheric segment," he told Bloomberg "That market segment has long disappeared in the aftermath of the anti-ostentation campaign, and it's a wonder they never revised their business plan and structure when they still had the opportunity to do so."
Needless to say, investors are getting ansty. Interested parties like Janus Capital, Fidelity International and Omega Advisors have watched shares in 13 Holdings plummet by 92 percent since 2013, dwindling to little more than penny stocks. Some, including the Ontario Teachers Pension Fund, have cut their losses and bailed out early.
"Some of the original investors had already taken haircuts to exit the project, and they were the fortunate ones," said Lee. "The project needs more equity, as they are already up to their leverage ceiling, and future fundraising will only continue to dilute the shareholding."