Injured Circus Circus Rollercoaster Rider Is Double Amputee, Investigation Ongoing
Posted on: April 5, 2019, 08:16h.
Last updated on: April 5, 2019, 08:16h.
The Circus Circus rollercoaster rider who was injured last month is a double amputee, Clark County records show.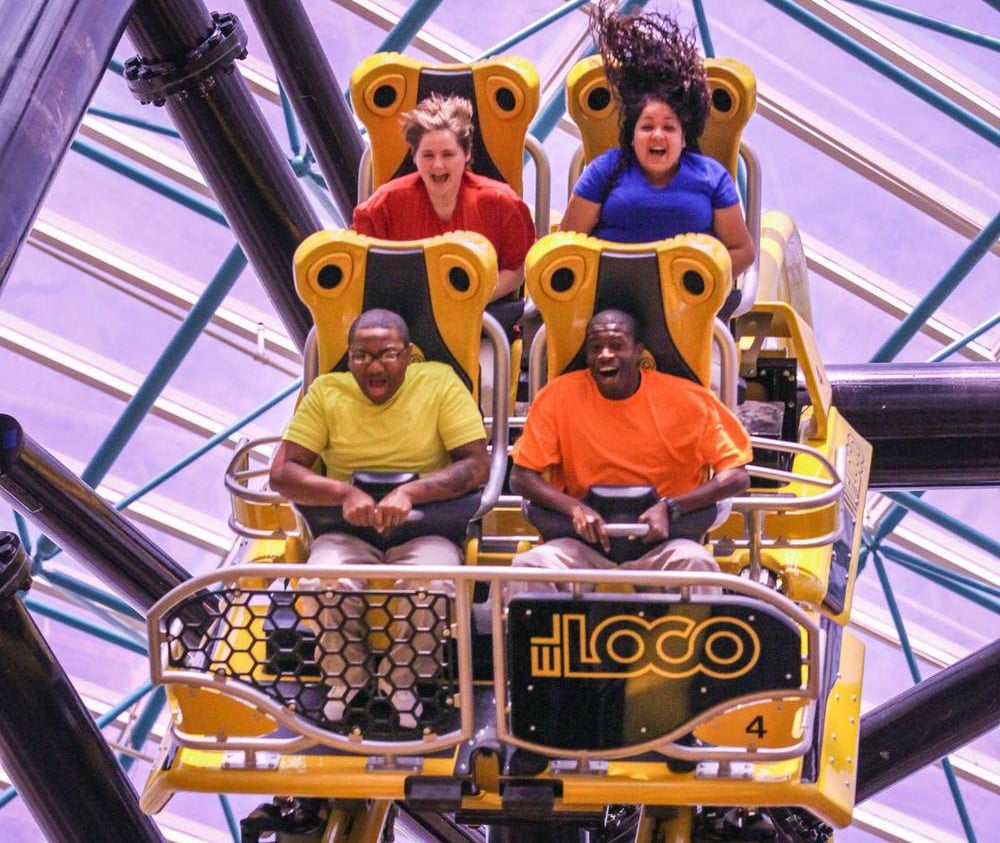 Last month, a woman fell from the El Loco rollercoaster inside Circus Circus' Adventuredome theme park. According to Clark County records, the injured is a woman between 25 and 30 years of age, and is a double amputee.
Clark County spokesman Erik Pappa said officials are not disclosing specifically whether she's missing legs or arms, but did confirm she didn't lose her limbs as a result of the rollercoaster accident. Records show the woman was ejected from the ride while it was in motion.
The Clark County Building and Fire Prevention Department is examining the incident. Investigators are reviewing the ride's restraints, how the woman was ejected, and what remedies might be implemented to prevent another similar accident.
Probe Ongoing
MGM Resorts confirmed that El Loco remains closed more than a week after the rollercoaster mishap.
MGM spokesman Brian Ahern told Casino.org: "This attraction features publicly posted guidelines based on manufacturer recommendations and associated regulations. We are committed to the safety of our guests and holding all rides and attractions to high standards."
"We work closely with the county on the routine inspection and certification process for our attractions, and we will continue to work closely with officials during the investigation," Ahern concluded.
Circus Circus describes the coaster as an experience where riders endure "twists, turns, and drops very unique in the coaster world, as they ascend 90 feet before dropping over and under to experience a 1.5 vertical-G." Riders are required to be at least four-feet tall.
Amusement Laws
Per SaferParks.org, a non-profit public service organization founded in 2000 that "works to improve the public's understanding of safety issues related to thrill rides and other commercial amusement activities," there is no official state agency in Nevada that has jurisdiction over amusement rides.
But of course, Nevada has laws that govern such attractions. Under its Recreational Parks law, operators have the duty to ensure safety of passengers and "take all measures reasonably necessary to ensure the safety of the passengers in constructing, maintaining, operating, and supervising an amusement ride."
Patrons also have legal responsibilities. Rider laws require that passengers "heed warnings and other information," and shall not "embark upon an amusement ride when the passenger knows that he or she has insufficient knowledge or physical ability to use the ride safely."
Attorney Michael Cristalli told Las Vegas Now, "At the very least, you have to make sure that your staff understands that issue and is able to intercede and make sure that somebody with a disability doesn't get on a ride that could potentially be a safety hazard."