Industry-Backed Fantasy Sports Bill Under Consideration in Nebraska
Posted on: January 17, 2018, 01:00h.
Last updated on: January 17, 2018, 12:18h.
Lawmakers in Nebraska are debating the merits of a bill that would add new regulations to daily fantasy sports sites, a move that is supported by industry leaders such as DraftKings and FanDuel.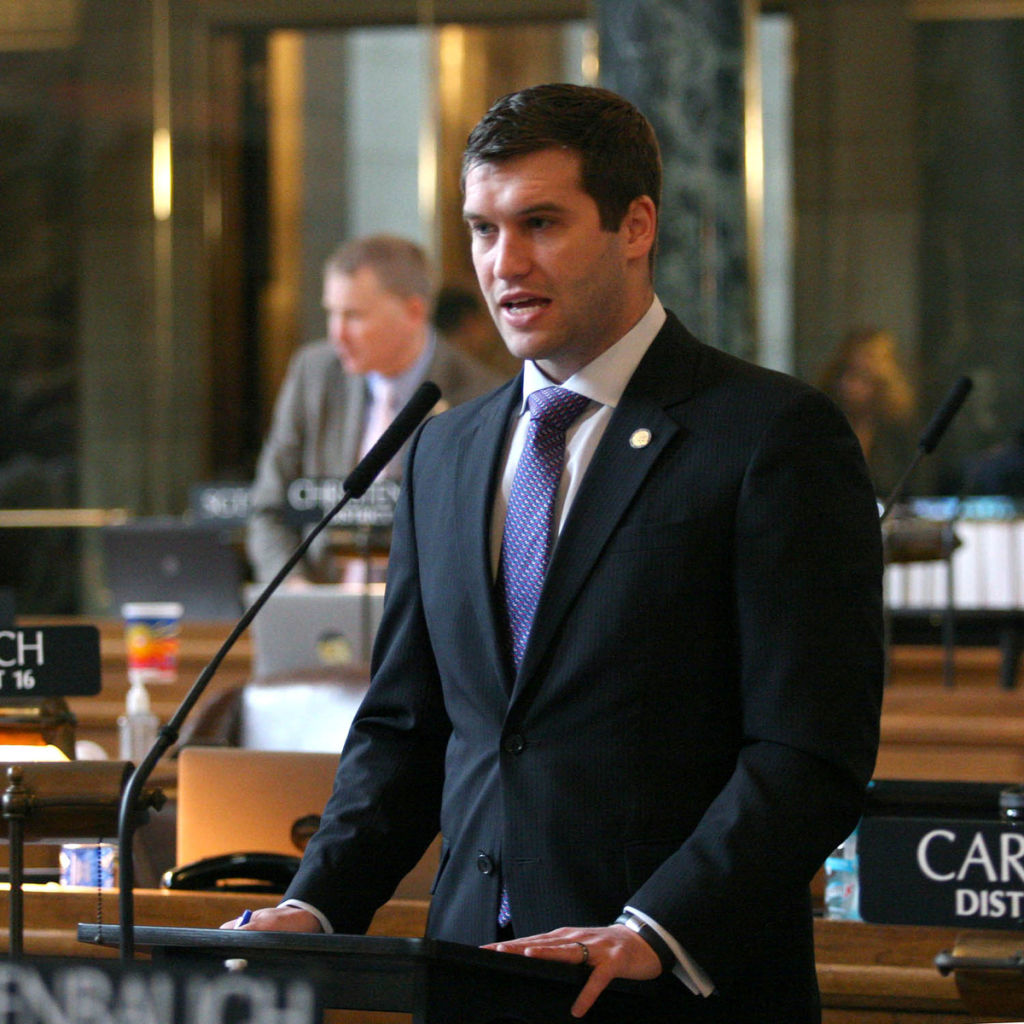 The bill, introduced by State Senator Tyson Larson (R-O'Neill), would add regulations to sites that are already openly operating within the state.
According to Sean Ostrow of the Fantasy Sports Trade Association, the industry supports the bill because they want to see a uniform framework in place in as many states as possible.
"There could be some operator out there that isn't doing things by the book," Ostrow said. "As of right now, customers don't have any recourse because there's no regulator."
Bill Includes College Sports Prohibition, Consumer Protections
Larson's bill is designed to place some restrictions on what operators can offer, as well as provide some protections for players. Daily fantasy sites would be required to register with the Nebraska Department of Revenue, and would not be allowed to offer contests on high school or collegiate sports.
In addition, Larson says that his bill will protect casual players from the sharks that sometimes dominate contests by submitting more lineups than the average person would even think of creating.
"We just want to have reasonable protections," Larson said. "There are some companies that allow 3,000 entries at once. That makes it extremely hard for an average player to compete and win against those types of people."
This is not the first time that the state of Nebraska has considered a bill to regulate the DFS industry. Larson introduced a bill last year that featured similar consumer protections, including a requirement that companies establish escrow accounts in order to hold prize money separately from operating funds.
Opponents See Bill as Gambling Expansion
The bills have received criticisms from opponents of the industry. For some, fantasy sports are just another form of gambling, and that's enough for them to work against what they see as an expansion of gaming in Nebraska.
"This puts the casino right in your telephone and your kids' telephone," said Pat Loontjer, who serves as executive director of a group known as Gambling with the Good Life.
That sentiment could be seen in the Nebraska Senate as well. For instance, Senator Ernie Chambers (I-Omaha), who opposes measures that would expand gambling in the state, said that he plans to force as long a debate as possible in order to stall a vote on the measure.
The Nebraska state constitution bans games of chance. However, Larson and many others believe fantasy sports should be categorized as a game that is predominantly determined by skill, and thus not subject to that ban. Currently, all major daily fantasy operators offer their games in the state in the absence of regulation.
Over the past year, many states have considered fantasy sports bills that would primarily impact the DFS industry. States such as Arkansas, Delaware, and Pennsylvania passed such legislation last year, and Ostrow says that a total of 19 states have adopted laws designed to regulate daily fantasy contests.