Las Vegas Condo Listed Right Next to MSG Sphere
Posted on: October 15, 2023, 12:25h.
Last updated on: October 16, 2023, 01:31h.
According to the National Sleep Foundation, 61% of Americans sleep with the TV on. This condo listing in Las Vegas is for those people — at least the ones who can afford its estimated mortgage of $19,407 per month.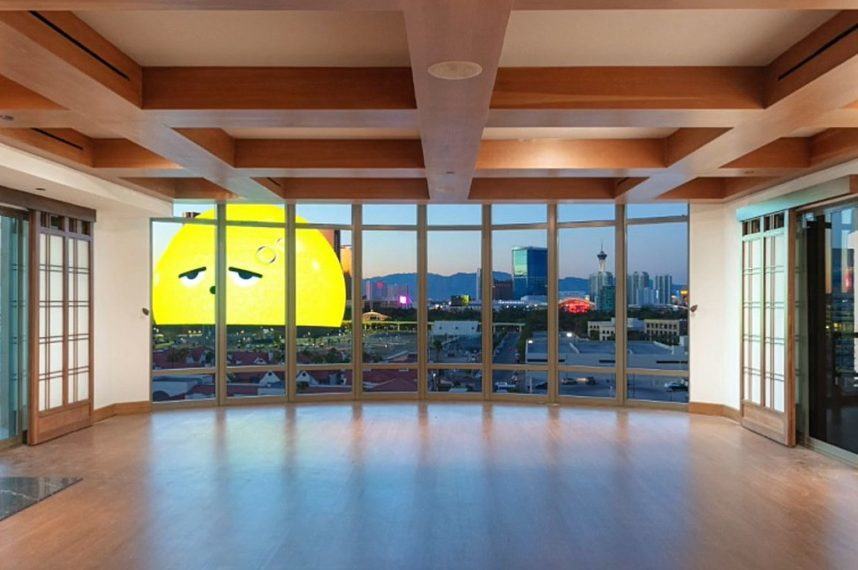 "Experience sophistication and refinement in this breathtaking Park Towers residence," reads the $2.35 million listing on Redfin. "The private, elevator vestibule opens directly to a foyer and expansive living room adorned with floor-to-ceiling windows."
Located high atop the Park Towers at Hughes Center, this 3,515-square-foot residence features 3 bedrooms and 3.5 baths and is packed with posh amenities, including three terraces, a chef's kitchen, and a wine fridge.
Oh, and there's also that 366-foot emoji thing pretty much next door, powered by 1.2 million LED lights, whose animated eyes seem to peer inside all three bedrooms and even the kitchen.
Home is Where the Sphere Is
Listing agent Frank Napoli of The Napoli Group, an affiliate of Berkshire Hathaway HomeServices, could have staged photos of the property's views at midday, when they're just as breathtaking, yet not nearly as dominated by the $2.3 billion MSG Sphere.
Instead, he chose to own where the condo is, actually advertising "stunning views of the Las Vegas Sphere."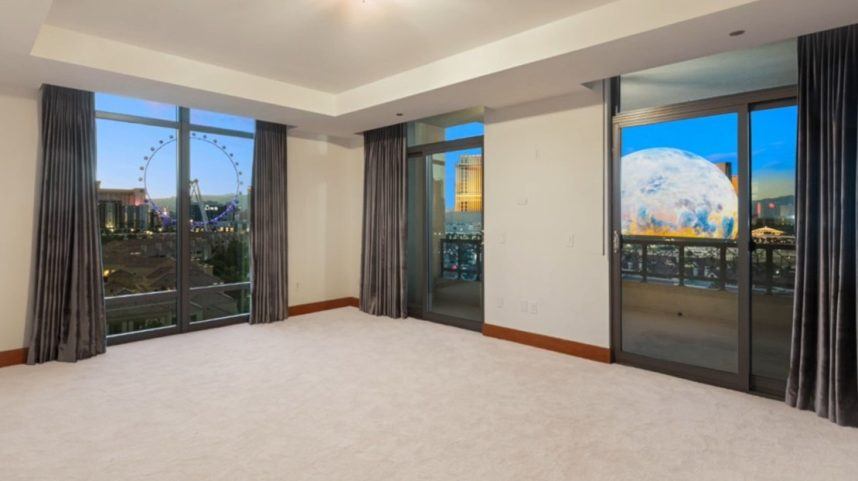 A second Sphere — currently proposed by MSG Entertainment for a mostly residential college town in London — has already drawn opposition, including a Change.org petition signed by nearly 3,000 nearby residents. However, contrary to the predictions of naysayers, no petitions or other formal complaints about the Vegas Sphere's light pollution have come to light since it switched on during July 4th weekend.
"I think you have to just take the fact that this is Las Vegas," Clark County Commissioner Tick Segerblom told KSNV-TV shortly before the Sphere opened. "You want to live in the most exciting place in the world, you have to expect a little bit of excitement."
Of course, buyers interested in the Hughes Center abode could always just keep their drapes shut at night, like Howard Hughes — Hughes Center's namesake — did when he stayed on the Strip.