IMPEACHED: President Donald Trump Charged With High Crimes by US House
Posted on: December 18, 2019, 05:30h.
Last updated on: December 18, 2019, 07:27h.
President Donald Trump is just the third president in United States history to be impeached by the House of Representatives. The chamber voted to formally charge the 45th commander-in-chief with two crimes warranting his removal from the White House.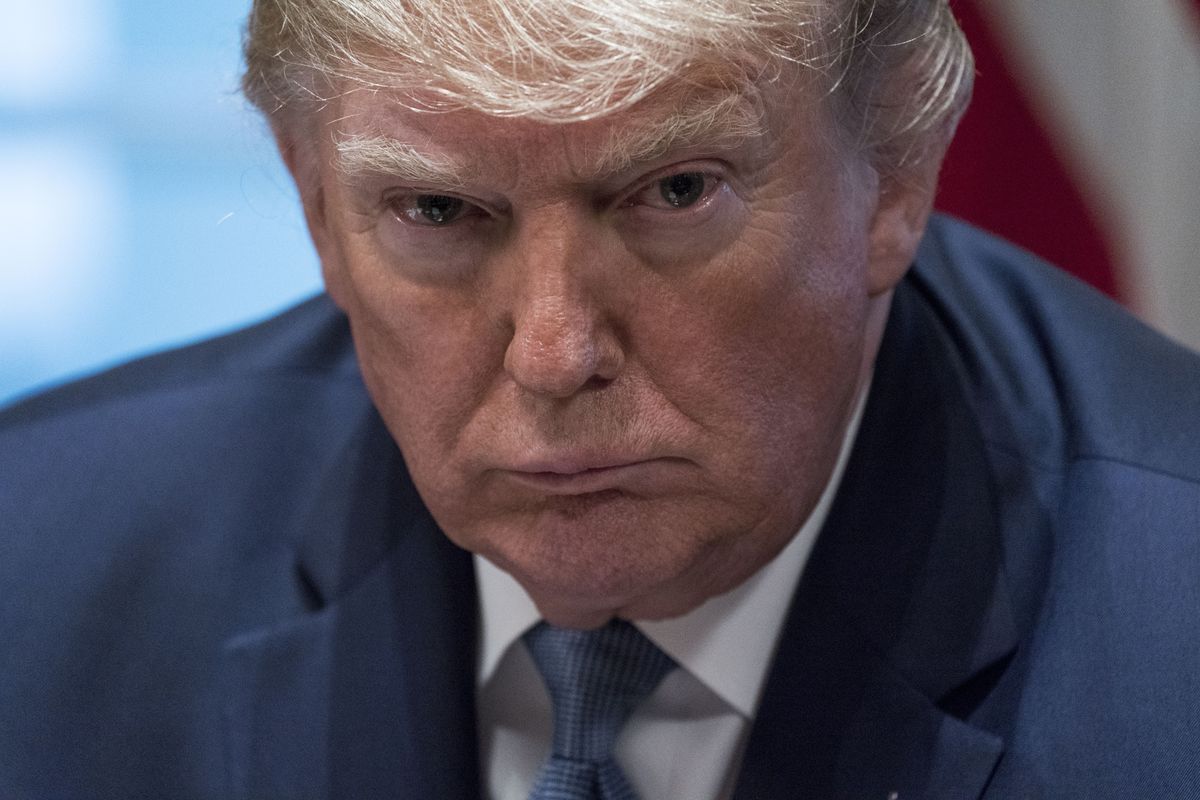 The House majority passed Resolution 755, "Impeaching Donald John Trump, President of the United States, for high crimes and misdemeanors." Two articles of impeachment are listed: Abuse of Power and Obstruction of Congress.
SUCH ATROCIOUS LIES BY THE RADICAL LEFT, DO NOTHING DEMOCRATS. THIS IS AN ASSAULT ON AMERICA, AND AN ASSAULT ON THE REPUBLICAN PARTY!!!!" Trump tweeted in all caps.
Political bettors forecast this outcome. On PredictIt, the market asking, "Will Donald Trump be impeached by year-end 2019?" had "Yes" shares trading at 70 cents or higher since early December.
However, just three months ago, those same shares were as cheap as 14 cents, meaning PredictIt customers who snagged them at that price will net 86 cents each.
PredictIt allows players to purchase up to $850 worth of shares in any given market. Assuming one purchased their full allotment of impeachment shares at 14 cents (6,071 total shares), they would have made $5,221 on today's impeachment result.
Trump Ousting Odds
Impeachment is the term for the House bringing charges against the President, similar to an indictment in criminal law. Of course, impeachment doesn't remove the president from office, but simply initiates a trial in the US Senate.
Supreme Court Chief Justice John Roberts will serve as the judge for the trial, with Senate Democrats as the prosecution and Republicans representing the defendant. After the two sides make their cases, the full Senate serves as the jury, and a two-thirds majority vote is required to remove the president.
The 2019 impeachment is politically divisive, with only two Democrats voting against impeachment. Meanwhile, zero Republicans voted for impeachment.
The Senate is controlled by Republicans. The GOP holds 53 seats, Democrats 45, and two are held by Independents.
With the odds long Republicans will flip, the PredictIt market asking if the Senate will convict President Trump on impeachment charges in his first term has "Yes" shares trading at just 10 cents. That's actually down from more than 20 cents in November.
2020 Election
The most unlikely outcome – the Senate voting to remove the President from office – will then see Trump face-off against the Democratic nominee in less than a year in the 2020 presidential election.
PredictIt still has former VP Joe Biden as the Democratic frontrunner at 30 cents. Vermont Sen. Bernie Sanders is next at 21 cents, and Massachusetts Sen. Elizabeth Warren third at 15 cents.
Biden weighed-in on the House impeachment, saying, "Every day that Donald Trump sits in the Oval Office, he proves how morally unfit he is to lead our country. We must make him a one-term president."
Bettors on PredictIt feel the Democratic nominee will ultimately win the White House.
"Which party will win the 2020 US presidential election?" has Democratic shares at 52 cents, and Republican shares at 50 cents.