Illinois Horsemen, Local Officials Raise Concerns Over Churchill Downs Comments on Arlington International
Posted on: August 2, 2020, 09:38h.
Last updated on: August 3, 2020, 01:18h.
Arlington International Racecourse's summer meet ends on Sept. 26. But it may also be the final day ever of racing at the historic track outside Chicago.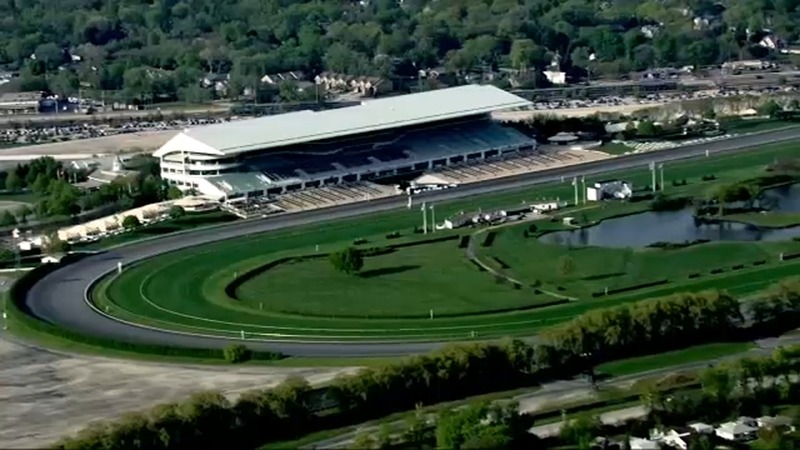 On Thursday, Churchill Downs Inc. — which owns the Arlington Heights track — held its second-quarter earnings call. In taking questions from analysts, CEO Bill Carstanjen didn't mince words about the future of the track.
"We're running the race meet right now," Carstanjen said. "We'll run a 2020 race meeting. We have an agreement to run a 2021 race meet if we elect to do so."
Carstanjen went on to say that the economics "don't work," and that the future of the 336-acre parcel of land is not in racing.
We'd like to give the state, given everything that's going on, an opportunity to help us find a better long-term solution," he said. "But the long-term solution is not Arlington Park. That land will have a higher and better purpose for something else at some point."
Churchill's top executive wouldn't give a time frame for when the track might close. Carstanjen added that the decision hasn't been set in stone, but it's something company officials think about frequently.
On Friday, Churchill Downs did apply for 2021 racing dates at Arlington, proposing to run 68 days between May 9 and September 29. The Illinois Racing Board will consider the request at its Sept. 16 meeting.
Horsemen, Officials Disagree with Churchill
Even before the COVID-19 crisis hit, there were questions if horses would run at Arlington this year.  Churchill Downs and the Illinois Thoroughbred Horsemen's Association went through contentious negotiations over the purses for this meet.
A deal was reached in June, nearly six months after a state-mandated deadline of Dec. 31 was missed.
Therefore, Carstanjen's announcement didn't necessarily come as a surprise to the horsemen or officials in the village of Arlington Heights. And don't expect them to take it lying down.
We are very concerned and disappointed in the statements by Mr. Carstanjen, and are in the process of communicating with Churchill Downs officials to get a better idea of the short and long-term intentions with respect to Arlington Park," Arlington Heights Mayor Tom Hayes told Casino.org in an email.
The track is the village's largest employer. But Hayes has said in the past that even though other developments may generate more direct revenue, the community sees Arlington as a source of pride.
Mike Campbell, ITHA president, said that while the two sides were at an impasse, a couple of groups approached him about making an offer for Arlington. But they would need a casino gaming license for the track.
Churchill Downs had the chance to apply for that license last year after the state passed an expanded gaming law that horsemen supported. Casino gaming revenues would then support and supplement racing purses. The company, though, stunned horsemen by opting not to apply, a move that came a few months after it acquired a majority stake in Rivers Des Plaines, a casino about 20 minutes away from Arlington.
The ITHA issued a statement Friday in response to Carstanjen's comments, saying the company walked back on its commitment to offer gaming. Instead, the horsemen say Churchill is shielding Rivers from the competition.
Don't Count on Sports Betting
Not only did Churchill not pursue a gaming license, Carstanjen told stock analysts Thursday that the company's not planning to offer sports betting either. That's despite the fact that Arlington applied for a license in March with the Illinois Gaming Board.
BetAmerica, the sportsbook owned by Churchill Downs, has not applied for a license.
"We're happy to play heavily in Illinois and sports wagering through our Rivers license… So that will be our play for sports wagering in Illinois," Carstanjen said.
The sportsbook at Rivers is operated by BetRivers.com, a Rush Street Interactive brand. Rush Street Interactive, which is preparing to go public, was founded by two businessmen who also founded Rush Street Gaming, Churchill's partner in the Des Plaines casino.
Campbell questioned Carstanjen's assertion that Arlington is not economically viable. In recent years, Arlington Heights has been considered one of the wealthiest cities in the Midwest. In addition, the track in the Chicago suburb is easily accessible by car or rail.
In addition, a casino at Arlington would have been especially helpful for thoroughbred horsemen. While Hawthorne Park is making progress on its plans for a casino, the Cicero track hosts thoroughbred and harness racing. That means gaming revenues allocated for purses must be split between the two.
Some observers claim the best solution for racing in the state is for Illinois to have a gaming license for a thoroughbred-only track and one for a harness racing exclusive track, Campbell told Casino.org. The same gaming law that extended the license opportunity to Arlington also established a license for a harness track in Chicago's south suburbs. However, plans for that are on hold.
"Right now, we're years away from that," he added.
Similar Guides On This Topic