Arlington, Illinois Horsemen Reach Two-Year Deal on Racing After Months of Contention
Posted on: June 22, 2020, 11:52h.
Last updated on: June 23, 2020, 09:37h.
After months of an impasse between officials at Arlington International Racecourse and the Illinois Thoroughbred Horsemen's Association, the two sides finally reached an agreement on a contract Monday. That not only guarantees racing at the suburban Chicago track this year, but next year as well.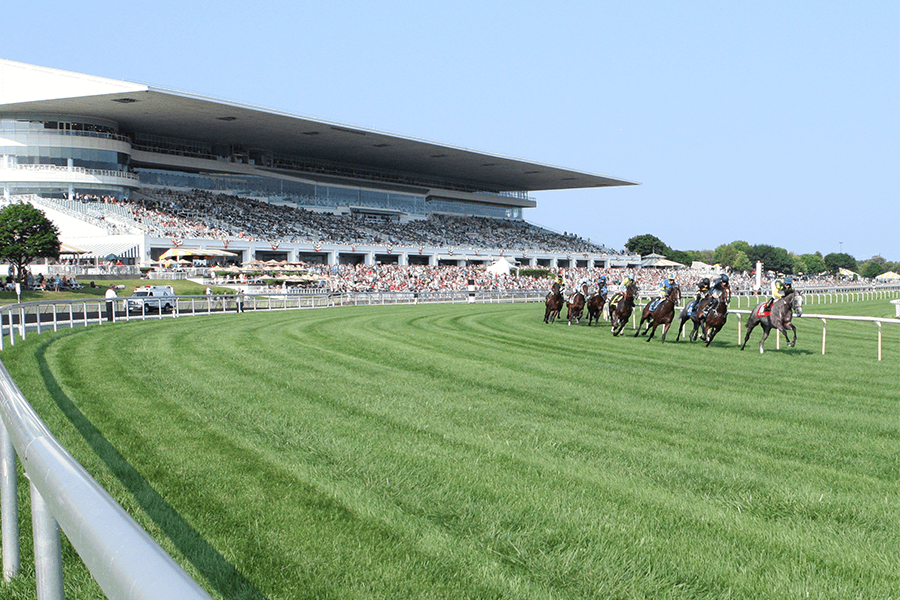 As a result, a 30-day racing meet will take place at the Arlington Heights venue owned by Churchill Downs Inc. (CDI) starting on July 23. Racing will take place Thursdays through Saturdays until Sept. 26. For now, the plan is to race without fans in the stands, although that may change, depending on the plan Illinois officials develop to reopen businesses from the COVID-19 crisis.
"This approval will allow us to bring back the thousands of jobs that rely on racing at Arlington," Arlington President Tony Petrillo said in a release.
The agreement came after the Illinois Racing Board held meetings with the two sides on Thursday and Friday to determine where an agreement stood. Those talks continued through the weekend before Monday's deal was announced.
One event that will not take place this year is the Arlington Million, the track's signature race.
Jan. 1 Deadline Missed
A joint statement released by the two factions Monday seemed to understate the friction previously between them.
The mutually agreed upon contract comes as the result of careful compromise and difficult deliberations on behalf of officials from both Arlington Park and the ITHA," the statement read. "Both parties are now focused on facilitating a prosperous meet in these difficult times."
The two sides were supposed to have agreed to contract on purse structure before Jan. 1. That date was a stipulation put in place as a result of the expanded gaming law Illinois lawmakers passed last year. Both sides continued meeting with the Illinois Racing Board after the deadline to update them on the discussions.
However, Illinois horsemen felt Arlington and CDI were lowballing them, offering a daily purse average of about $140,000, down from the $151,000 they raced for last year. In addition, some of that money was set aside for graded stakes purses that excluded many of the trainers and owners who fielded horses there on a routine basis.
No Slots Yet, But Sports Betting Sought
Another conflict between the horsemen and Arlington has been over casino gaming at the track.
For years, the two parties worked side by side to lobby lawmakers in Springfield for the right to offer slots and other casino games at the track. It was seen as a way to raise more money for purses. However, as the expanded gaming bill made its way through the legislature last year, Churchill Downs was closing on purchasing a majority share of the nearby Rivers Des Plaines Casino.
Churchill Downs then declined to submit an application for a casino at Arlington, which is about 20 minutes away from Des Plaines in suburban Chicago. CDI officials have told the IRB that they are still considering whether to add a casino there.
The company has decided to file for a sports betting permit. However, the Illinois Gaming Board has yet to act on that application.