Idaho Lottery Ending Powerball Membership, Cites Foreign Participation
Posted on: March 11, 2021, 09:09h.
Last updated on: March 11, 2021, 01:58h.
The Idaho Lottery is leaving Powerball after participating for nearly 30 years. State officials explained that the game's plans to expand internationally prompted its exit.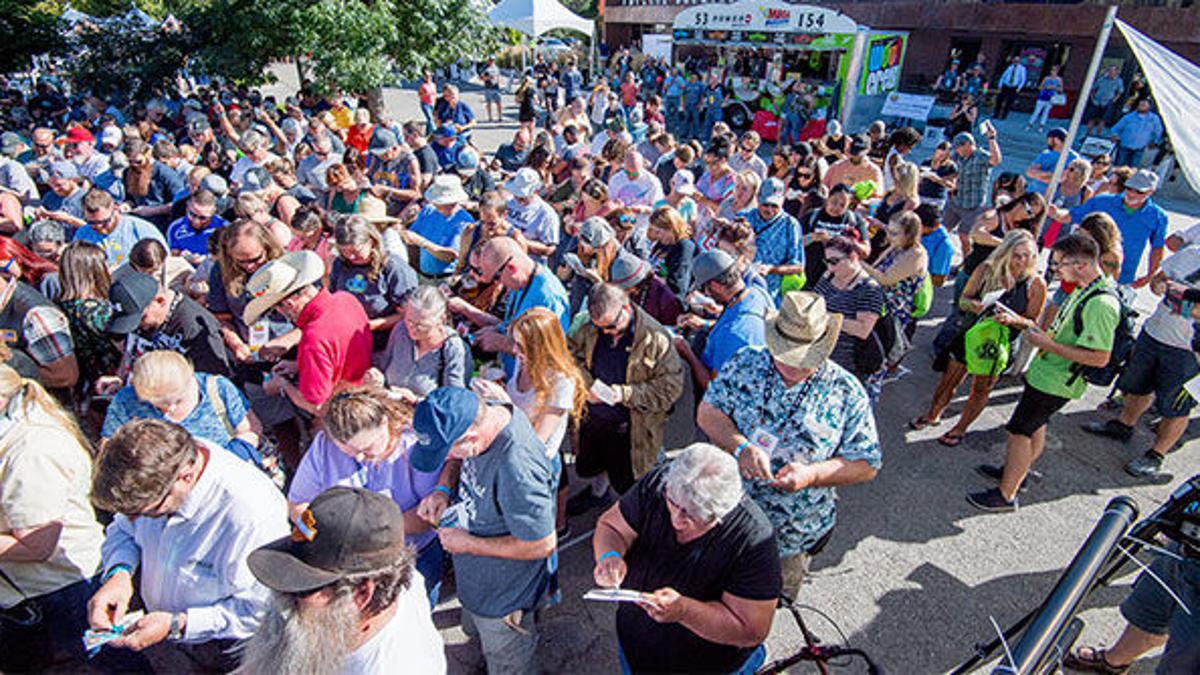 Powerball is currently played in 45 states, DC, Puerto Rico, and the US Virgin Islands. But in August, the game will expand into Australia. In 2022, the United Kingdom is set to join. 
The Multi-State Lottery Association (MUSL) decided to go overseas last year as revenues plummeted amid the pandemic. Lottery products are the only form of legal commercial gambling in Idaho. The state's current laws limit interstate lottery participation to the US, its territories, or Canada. 
A legislative effort to amend that died in the House State Affairs Committee this week by a 10-4 vote. That means the Idaho Lottery will cease its participation in Powerball on August 23, when Australia enlists. 
Idaho's Anti-Gun Concerns
Australia's participation caused concern among Idaho conservatives. Australia is one of the more anti-gun countries in the world. The Idaho Legislature, dominated by Republicans, largely supports gun rights. 
State Rep. Heather Scott (R-Blanchard) says the worry is that Australia would use some of its Powerball revenue to further its fight against gun ownership. 
Other lawmakers voiced fears that MUSL could venture into additional countries that the United States considers enemies or foes, or have vastly different government or societal views.
Idaho Lottery Director Jeff Anderson, who supported retaining Powerball membership, unsuccessfully tried to convince lawmakers to pass state legislation that would immediately withdraw its participation in Powerball should MUSL enter a country like China.
Exit Will Cost Idaho
Idaho was one of the first states to join Powerball in 1992. The state's departure from Powerball certainly has consequences. 
The multistate game generates nearly $30 million in sales annually and delivers around $14 million each year in profits to public education. Powerball no longer being offered will additionally impact the approximately 1,200 Idaho Lottery retailers that sell the game tickets. 
Retailers in Idaho receive a five percent commission for each lottery ticket sold. Powerball tickets cost $2 each, meaning the local convenience store pockets 10 cents on each sale. Those dimes, however, add up. Retailers additionally receive commissions for selling large winning tickets. 
In January, a lucky Powerball player in Maryland won a $731.1 million jackpot. It was the third-largest cash value for a single winning lottery ticket in US history. The retailer that sold the ticket received $100,000.
The Idaho Lottery directs 62.5 percent of its income to public schools. The remaining 37.5 percent is allocated to the Permanent Building Fund, which is used for state-operated facilities, such as Idaho's colleges and universities.