Hurricane Dorian Spares Popular Bahamas Casino Resorts, Gaming Industry Announces Relief Efforts
Posted on: September 4, 2019, 09:31h.
Last updated on: September 4, 2019, 11:50h.
The hurricane that wreaked havoc across the Caribbean and is now making its way up the US East Coast spared the major Bahamas casino resorts in its path of destruction.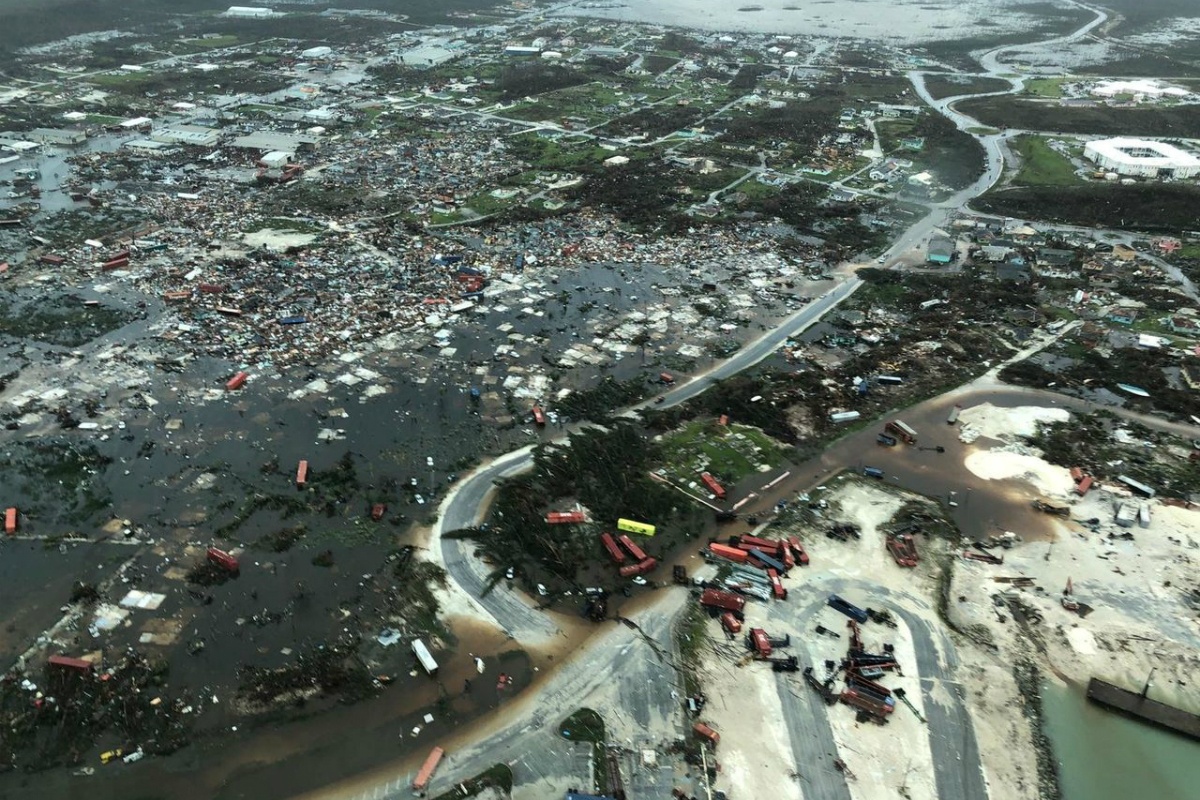 Hurricane Dorian ripped through the Bahamas in the slowest of ways, as the former Category 5 storm hovered over the islands with peak one-minute sustained winds of 185 MPH.
The Bahamas' northern islands, including Grand Bahama, were devastated by the first major weather event of the 2019 Atlantic hurricane season. But for Resorts World Bimini, Atlantis, and Baha Mar, Dorian let the house win and the resorts emerged largely unscathed.
Baha Mar – an integrated casino resort owned by a Chinese company that opened in April 2017 – said in a statement, "We are grateful the storm did not directly impact our associates, guests, and Baha Mar. We extend our deepest love, full support, and prayers to all those enduring the devastating impact and damages of this storm, especially our neighboring islands."
Baha Mar announced it would be sending 100 percent of donations received by its foundation directly to relief efforts. The Red Cross has also set up a donation website at BahamasRedCross.org.
Resort Refuge
The Grand Lucayan Resort on Grand Bahama wasn't so lucky, as its community was shattered by Dorian and the property badly damaged. The government-owned resort is taking displaced people in need of shelter.
It's a catastrophic and dystopian mess," Grand Lucayan Chairman Michael Scott told The New York Times. "Other shelters which have been compromised are having their people decanted into our facility."
Officials say whole towns have been wiped out on the Abaco Islands – east of Grand Bahama. Dorian was the strongest hurricane to make landfall in the Bahamas since 1935, and its stalling over the islands only made things worse.
"Storms stall, they're steered by the weather pattern that surrounds them, so if that weather pattern is in equilibrium, then the storm will stop," the National Hurricane Center's Dennis Feltgen said. "It's an atmospheric tug of war."
Gaming Industry Response
Casinos have stepped up to aid in times of natural disasters. From opening their doors to provide shelter and even free lodging, to making multimillion-dollar donations, the gaming industry has been there in time of crisis.
For Dorian, Atlantis Bahamas says it's working with the Red Cross and chef Jose Andres World Central Kitchen to deliver food and supplies to the affected northern islands. The resort says 100 percent of donations received to its Atlantis Bahamas Hurricane Dorian Relief Fund will go directly to the effort.
Stateside, the unfinished Seminole Hard Rock Hollywood guitar tower in Florida once was predicted to be directly in Dorian's path. The towering 450-foot, 36-floor structure, located 40 miles north of West Palm Beach – which was forecast to be where Dorian made landfall in the US – was spared, as the hurricane stayed offshore as it turned north.
President Donald Trump has approved the Seminole Tribe's emergency declaration that authorizes the Federal Emergency Management Agency (FEMA) to aid the Native American group in the hurricane's wake.
Similar Guides On This Topic