Human Trafficking Survivors Display Art in Las Vegas
Posted on: January 19, 2023, 04:02h.
Last updated on: January 19, 2023, 05:26h.
A new art exhibit at Las Vegas City Hall displays paintings made by survivors of human trafficking. The project is funded by the Salvation Army's Seeds of Hope program, which has worked to address the needs of human trafficking victims for more than a decade.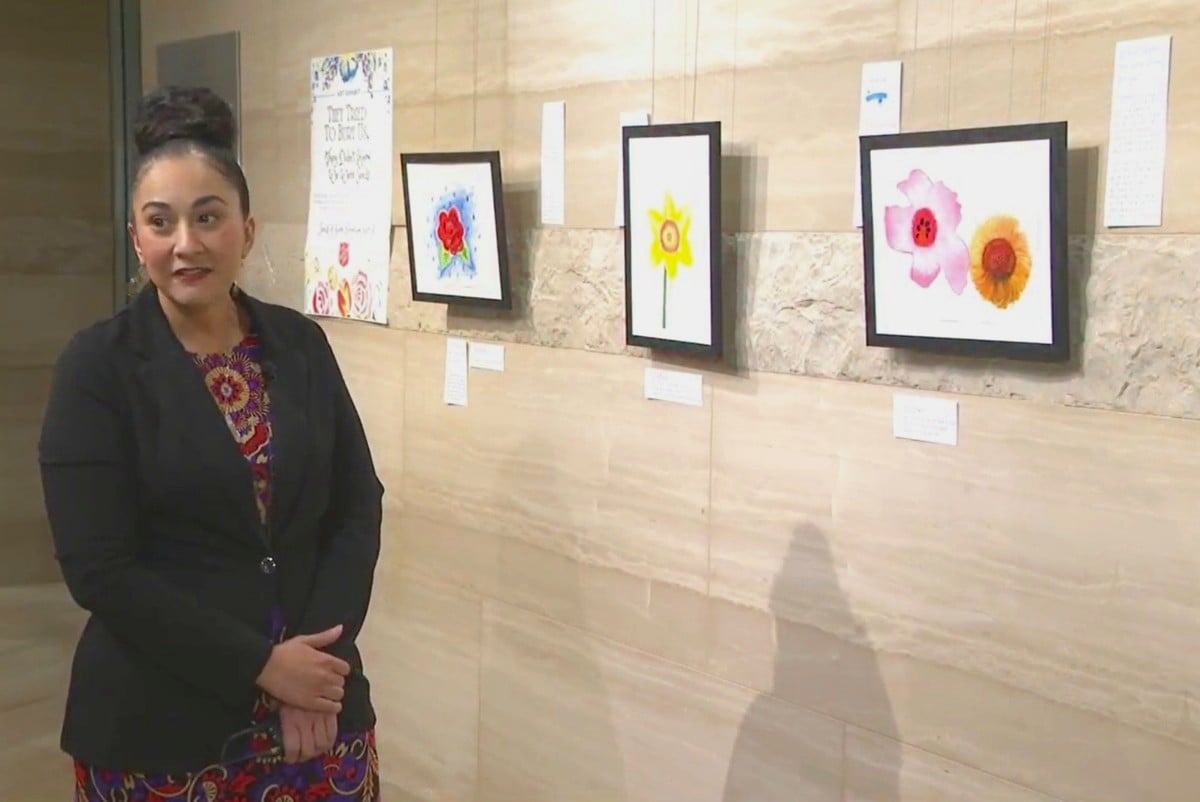 The eight watercolors in the exhibit, installed on the second floor of City Hall, are all of brightly painted flowers. These symbolize the positive futures that these artists hope bloom for themselves.
"When someone can see something like this, so beautiful, with a story behind it, they can be inspired to know that healing is possible when these victim survivors learn to tap into their true power and find purpose in everything that's happened to them," Jennifer McQuaid, director of Seeds of Hope, told KLAS-TV.
Human Trafficking Surprisingly Common in US
Human trafficking is a serious crime and a violation of human rights involving force, coercion, or fraud to exploit a person into slave labor or sexual exploitation. A common misconception about human trafficking is that it doesn't happen in the US.
In fact, the US was ranked the No. 1 country of origin for victims trafficked in the US by the 2021 Trafficking In Persons Report, followed by Mexico and Honduras. It is estimated that 199K incidents occur in this country every year.
According to World Population Review, Nevada has the second-highest rate of human trafficking per 100K people in the US (5.77, behind only Mississippi with 6.32).
Last year alone, Seeds of Hope assisted more than 70 victims of human trafficking in Las Vegas with housing, clothing, referrals, and case management. Funding for the program comes from the community – including the Salvation Army's annual Christmas red kettle campaign, which last year fell $70K short of its $200K goal.
"I had given up on life and having any type of hope and I've been given another chance," reads a quote from one of the artists displayed alongside her painting. "I hope that in my future, I'm able to give back all the help I've gotten."
Las Vegas City Hall, located at 495 S Main St., is open from 7 a.m. to 5:30 p.m. Mondays through Thursdays. The exhibit runs through January 20.
If you or someone you know needs help, contact the National Human Trafficking Hotline: 1-888-373-7888.